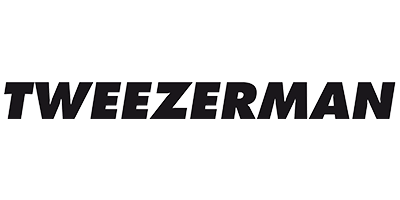 Tweezerman
For over 35 years, Tweezerman has been recognised as the world's leading beauty brand when it comes to supplying a range of high-performance tools and accessories.
They offer everything you could possibly need, when it comes to assisting with your beauty and grooming needs. Tweezerman prides themselves with designing expert-quality tools that will deliver results like no other.
As a brand, they believe in providing both men and women with a supreme selection of premium products that each offer a professional standard of quality, performance and value, so that you can achieve your desired look with ease.
Their award-winning range of tools and accessories include an astonishing array of LED mirrors, lash curlers, tweezers, nail clippers, facial devices, and brow grooming tools, so you can rest assured knowing that every item that has been uniquely tailored to excel in its purpose.
Browse the cutting-edge collection of the best beauty tools in the industry, from luxury gift sets to ultra-affordable necessities, to enhance your daily routine – and watch the results come alive.
You've viewed 32 of 66 products