Tweezerman
Embrace the Tweezerman array of tweezers, lash curlers, cuticle care plus lots more. Make sure that you add a sale alert so that you are first to know about brand offers and sales.
68 products found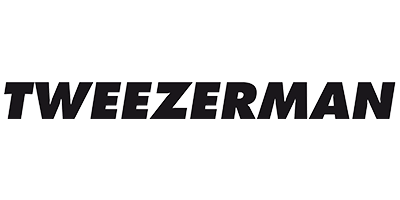 When it comes to assisting with your beauty and grooming needs, Tweezerman pride themselves on designing expert-quality tools that will deliver results like no other.
As a brand, they believe in providing both men and women with a supreme selection of premium products that each offers a professional standard of quality, performance and value, so that you can achieve your desired look with ease.
Their award-winning range of tools and accessories include an astonishing array of LED mirrors, lash curlers, tweezers, nail clippers, facial devices and brow grooming tools, each uniquely tailored to excel in its purpose.
Browse the cutting-edge collection of the best beauty tools in the industry, from luxury gift sets to ultra-affordable necessities, to enhance your daily routine – and watch the results come alive.
Frequently Asked Questions about Tweezerman
Can I get silicone-free products from them?
Most of their products contain silicone. Find their silicone-free options by using our filters and checking ingredients lists.
Do they use alcohol in their formulas?
Many of their products do contain alcohol. Use our sorting options to hide any products containing ingredients you want to avoid.
I only shop fragrance-free brands. Are Tweezerman suitable for me?
Many are not fragrance-free, view suitable products by using our sorting options above.
Have these products been through testing to avoid allergic reactions and irritation?
Not all of the Tweezerman range is marked as hypoallergenic or allergy tested in our database, however if this is your preference please select 'hypoallergenic' from our site filters to narrow your search.
Parabens are often mentioned when talking about cosmetic ingredients. Do they feature in Tweezerman products?
For those concerned about parabens, Tweezerman have a number of products that are paraben-free.
I only buy brands that don't use animal-derived ingredients or animal by-products. Is Tweezerman suitable for me?
More than half of the Tweezerman products showcased on our site contain animal-derived ingredients or by-products. Therefore, Tweezerman is not classified as an entirely vegan-friendly brand. Applicable products are clearly marked across the site.