The Ultimate Guide to Nail Shapes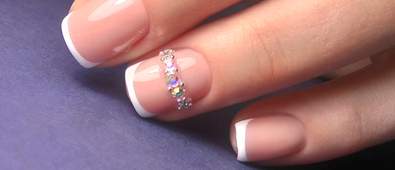 There are a lot of different nail shapes to choose from and it makes sitting down with your nail technician an absolute challenge. Instead of just square and rounded, there are now a million other ways to shape your nails, and we think it's safe to say that everyone is confused. What are the other options? Are they really that different? How do I know which is the best shape for me?
Well, we've done our research and are shedding some light on the situation with a round-up of the seven most popular nail shapes. We've even established which are best based on your hand and finger shapes so that the next time you visit your nail salon or start a DIY job, you'll know exactly what to go for.
Looking to shape your nails at home? Check out our nail tools page to get yourself started and discover an array of buffers, clippers, files and scissors!
1. Square Shaped Nails
First up is the square nail shape. Most of you will be familiar with this chic and stylish flat-cut shape. It looks best on long fingers and can be worn by people with both short and long nails – so whether you're a biter or a grower, make the square nail your saviour. Top them with NARSNail Polish in Night Porter for a bold look.
2. Squoval Shaped Nails
Like square but with softer edges, the squoval nail shape is perfect for short and long finger types and is particularly great if you're not fond of the sharp edges that come with square nails. Choose the Elegant Touch Natural French Nails to make the most of this super classy style.
3. Rounded Nails
Oh, the elegant round nail. Rounded edges are best for people with short fingers and narrow nail beds as the soft tips elongate your fingers and make your hands look slimmer. This nail shape is easy to achieve at home and looks great on short nails, too. Jazz them up with a nail polish like the ORLY Love My Nail Breathable Nail Varnish for a truly gracious look.
4. Oval Shaped Nails
If you like the rounded look but also want to keep your length, opt for oval. With smooth, rounded edges and long length, this nail shape is perfect for making those hands look slender if you have shorter fingers. With the right base coat and polish, it's extremely tasteful – try the Yves Saint LaurentLa Laque Couture 98 Base Coat.
5. Almond Shaped Nails
Similar to the oval shape but that bit pointier, the almond nail shape mimics the shape of *drum roll* an actual almond. With curved sides and a peak tip, it's a glamourous shape that looks great on everyone! Make your nails really stand out with Nails Inc 45 Second Top Coat With Kensington Caviar.
5. Coffin Shaped Nails
The coffin is a square-almond hybrid. It has rounded sides that come into a point but, unlike the almond, the coffin is flat and squared off at the tip. Like square and squoval, it's best for longer fingers, and, sadly, you'll need long nails to pull this style off. Fortunately, false nails are a thing: check out Elegant Touch Totally Bare Nails in Coffin 007.
6. Stiletto Nails
Like its name, the stiletto shape is super glam and pretty similar to the oval but with a much more dramatic tip. They're definitely a statement nail, and like the ballerina shape, you'll perhaps want to consider falsies – we recommend Elegant Touch. This feisty nail shape also looks good on every hand shape.

Whether you're visiting your favourite nail salon or having a pamper session at home, hopefully this guide will steer you in the right direction as to what shape to go for. And if you are DIY-ing it, then you're going to need a little hand:
Or give the gift of nail care happiness with one of our nail varnish gift sets.
With these trusty tools by your side, you'll be well on your way to nailing your new look. Don't forget to check out our guide to nail files for extra tips on getting your manicure just right.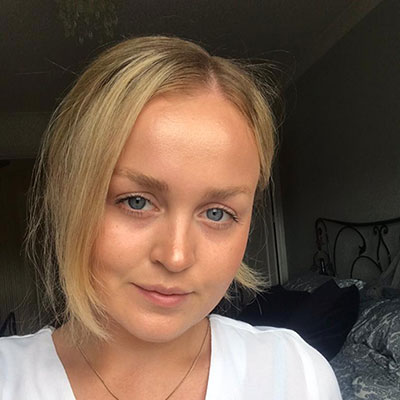 Hannah has worked as a writer for over four years and knows beauty, skincare and makeup like the back of her hand.