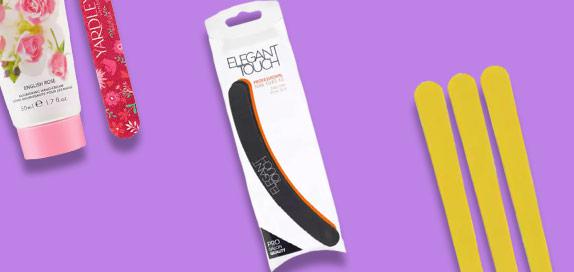 Guide to Nail Files
By Carly Cochrane, Beauty Editor
With our nail files guide, you can find out everything you need to know before buying or using the product including how do you file your nails and how do you file your nails into different shapes. If you're ready to buy or want to see our selection, visit our nail files page.
Nail Files FAQs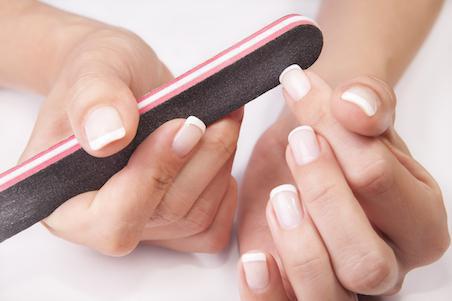 How do you file your nails?
While it may seem like there's no right or wrong way when it comes to filing nails, there are certain techniques you should follow if you want to keep them strong and healthy.
The first step is to wash your hands, as this will remove any oil and dirt from the surface of the nail bed. Then, dry them thoroughly. Next, you need to pick your nail file. It is recommended that you opt for a nail file that has a softer grit to prevent edges from becoming rough and torn. Decide on the nail shape you want. This will depend on personal preference and how your nails grow, but the most common nail shapes are almond, oval and square.
If your nails are a longer length, ensure that you trim them beforehand with a clipper. Take the nail file and hold it parallel to the side of your nail. Move the file from the side of your nail to the centre, using one fluid motion. Never use a 'sawing' motion as this can cause nails to peel and break. File the centre and opposite side of your nail using the same fluid motion and repeat until you achieve your desired shape.
To finish, you can buff the surface of the nail bed for a smooth, high-shine effect, cut back overgrown cuticles and rub oils across nail beds to keep them moisturised.
How do you file your nails into different shapes?
There are specific ways to use a file when it comes to shaping nails into different styles. Whether you have chosen an almond, oval, square or squoval shape, it's important to know the tips and tricks that will help you achieve a professional finish.
The way in which you tilt your file has a huge impact on the shape of your nail. Holding the file straight will make a square nail, tilting it slightly under the nail will achieve a squoval shape, whilst tilting it even more can achieve oval and almond. Once you know your angles, file your nails as normal, starting from the side and moving to the centre and opposing side. Remember to use fluid motions and work in one direction to avoid jagged edges.
If you're keen to start sprucing up your nails, be sure to check out our ultimate guide to nail shapes first!
Can you file acrylic nails?
You can! Filing acrylic nails or fake nails is perfectly fine as long as you use the correct tools. To prevent acrylic nails from splitting, it is best to use a nail file that is more coarse than your regular file. A file with an 80-100 grit works well on thick acrylic nail extensions, whilst 100-150 grits are great for achieving your desired length and shape. Glass nail files are also a great fit for the job, as they provide a much smoother finish.
It's recommended that you do not file gel nails, as this can break the seal of the polish and cause it to peel away from the edges.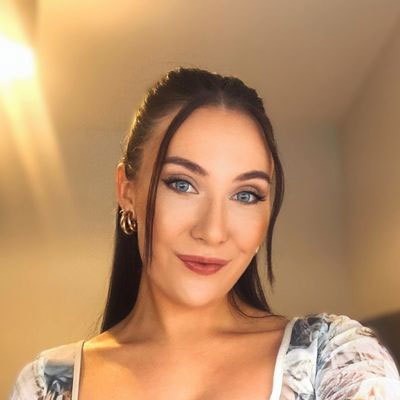 Carly is a beauty editor at Cosmetify and has been a part of our family for three years. She has over five years of experience in health, beauty and wellness writing.