Party Nails Inspiration
By Hannah Prynn
-
1 year ago | Updated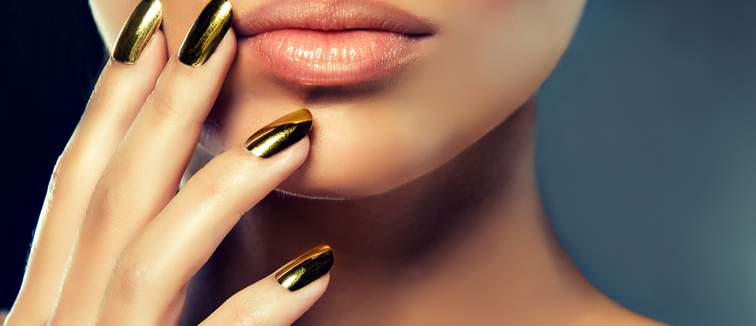 If you're looking for some nail art inspo for an upcoming party, night on the town, or even New Year's Eve, then you're in luck. Here at Cosmetify we've got the low-down on some of the most gorgeous and on-trend party nails that you can try out to revamp your look and add that perfect finishing touch to your outfit.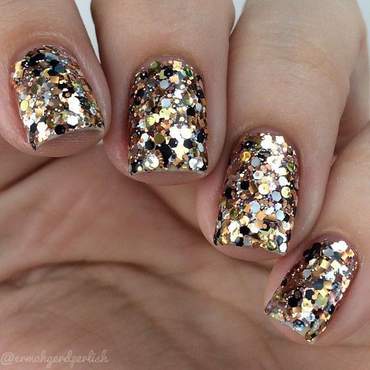 1. Confetti crazy
Creative and cute, these confetti-inspired nails are the perfect way to accessorize an outfit. The gorgeous gold, black and silver colour combo brings an essence of glam to any look − whether that be a little black dress or a blingy ensemble. (Instagram: @ermahgerdperlish)
Get the look with ORLY Nail Polish in Halo.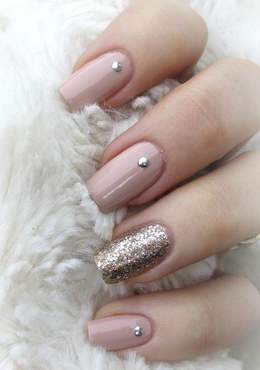 2. Pretty in pink
If you're a sucker for all things girly, then this gorgeous nail art will be right up your street. This neutral pink shade is decorated with rhinestones and a rose gold glitter ring finger. It's just the design you need to achieve a feminine and dainty nail look. (Image: Pinterest)
Get the look with Nailberry Rose Blossom Nail Varnish.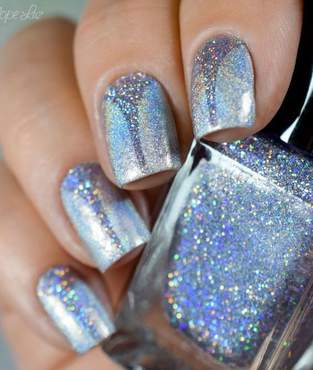 3. Silver sparkle
These nails scream sparkle. Perfect for finishing off any evening outfit, these silver tips are ideal for adding some glam to your outfit. New Year would be a great time to flaunt this dazzling glitter design. (Image: Pinterest)
Get the look with Barry M Cosmetics Classic Nail Paint in Whimsical Dreams.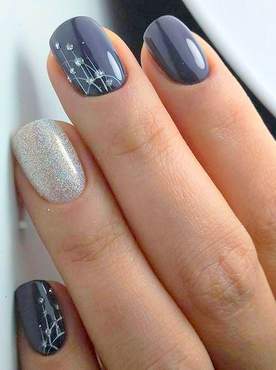 4. Gorgeous and grey
Grey doesn't have to be boring, and these nails certainly prove it. This sweet and subtle nail art features a white silver design and an obligatory glitter ring finger. These nails are ideal for people who want to up their nail game without making their claws the centre of attention. (Image: Pinterest)
Get the look with Nails Inc Steely Stare Chrome Nail Varnish.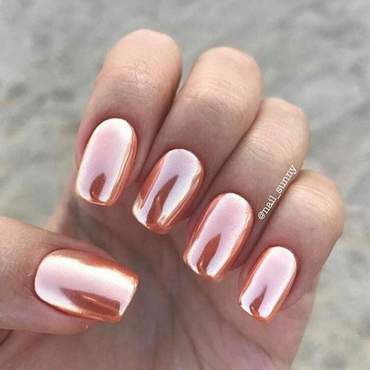 5. Rose gold chrome
Now, this blog wouldn't be complete without the oh-so popular chrome nails, would it? Featuring a mesmerising rose gold metallic tone, this bold and beautiful set makes a pretty damn good party nail. (Image: Pinterest)
Get the look with Elegant Touch Colour Nails - Metallic Pink.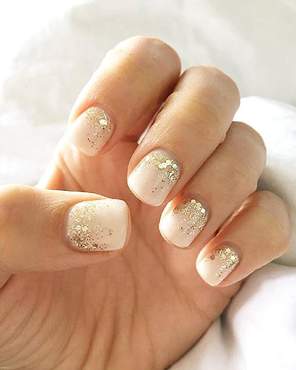 6. Natural and nude
Don't fancy going all out for the occasion? These pretty, natural nails will complement your look just perfectly. Elegant and neutral, this nail design features a dusting of gold glitter flecks at the base to take a simple style to a whole new level. (Image: Pinterest)
Get the look with Sally Hansen Colour Therapy Top Coat.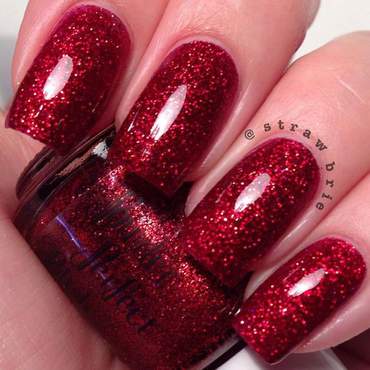 7. Red glitter
Ideal for Christmas parties and New Year celebrations, this nail design is a great style to flaunt when you want to make an impression. A ruby red nail look will compliment a variety of outfit options, so it's a win-win. (Image: Pinterest)
Get the look with MavalaDisco Collection Polychrome Effect in Limelight.

So, there you have it. A stunning selection of going-out nails to get you inspired for the party season. You can ensure that your nails are looking the part this autumn/winter with the help of our nifty nail art products.
For some festive nail inspiration, head over to our blog Top 9 Christmas Day Nail Art Ideas or give the gift of nail happiness with a nail varnish gift set.