Top 10 Halloween Nail Art Inspirations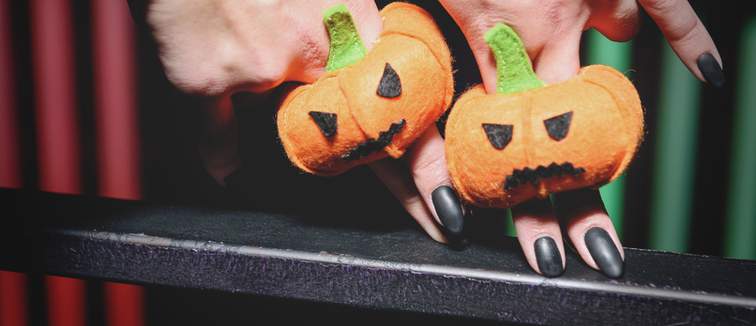 When it comes to Halloween, we like to go obsessively overboard. That means as soon as October 1st arrives, everything that was once normal gets a spooky spruce – even our nails.
Whether you're adding the final frightening touches to your costume or in need of some last-minute ghoulishness, a spine-chilling manicure is what will really get you noticed.
So, to help you get into the scary spirit, we've done the rounds and compiled a gallery of incredible Halloween nail art.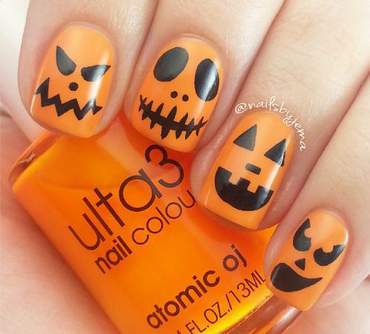 1. Pumpkin polish
It's not really Halloween until you get your hands on a pumpkin – or in this case, vice versa. This pumpkin-inspired nail look is perfect if you're dressing tame this year and want to add a pop of cute and festive colour to your costume. (Image: Pinterest)
Get the look: Essie Halloween Fifth Avenue Red Nail Varnish
If you'd like to nail the pumpkin look from head to toe, check out our Top 10 Halloween Makeup Looks.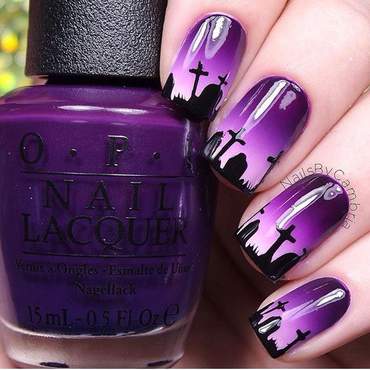 2. Haunted hands
Give your hands a taste of a haunted cemetery with this eerie creation – it's surprisingly easier to achieve than you think. Simply coat your nails in a deep purple paint, grab some scary stencils and match with a zombie outfit for a seriously mysterious manicure. (Image: Pinterest)
Get the look: IsaDora Wonder Nail Wide Brush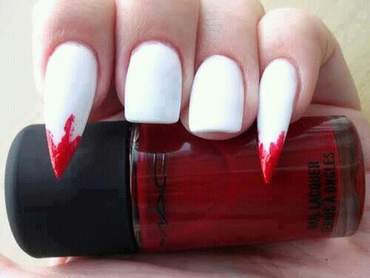 3. Vampy varnish
If you're new to the nail art game, then this DIY manicure could be your Halloween go-to. Subtle, easy and, of course, viciously vampy, this is a creative design that will give ultimate Dracula vibes. (Image: Pinterest)
Get the look: Elegant Touch Totally Bare - Almond 008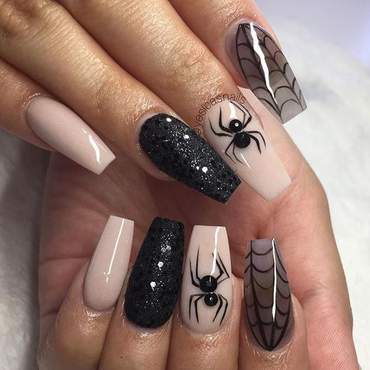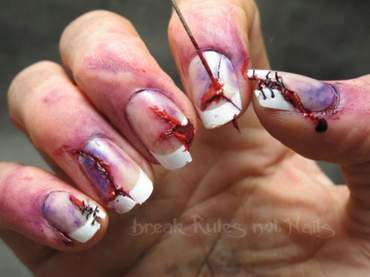 5. French mani-gore
Not for the faint-hearted, this classic manicure takes a gory twist – and it's probably the only time you'll ever get away with cracked and broken nails. Perfect for a dose of dramatic horror, this spook-tacular design will 100% give the scare-factor. (Image: Pinterest)
Get the look: Mavala French Manicure Kit - White
Pair this with a scary clown look to complete your Halloween outfit.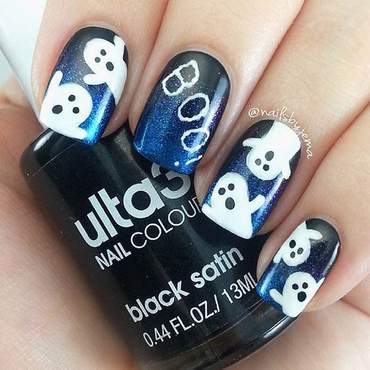 6. Ghosts 'n' ghouls
This is one to pair with the super last-minute costumes – and yes, we're talking about that makeshift white bedsheet with crooked eyeholes. Simply transform sparkly ombre nails into a boo-tiful ghoulish design. (Image: Pinterest)
Get the look: Leighton Denny Heritage Collection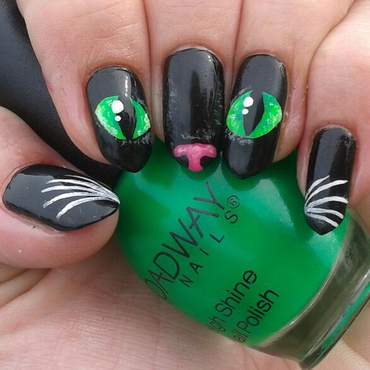 7. Catty claws
Forget the pretty paw prints, it's time to get your claws out – literally. This catty creation pairs well with a stiletto shape and is an obvious nail look for the die-hard cat costume fans. (Image: Pinterest)
Get the look: Morgan Taylor Ivy Appliqué Nail Lacquer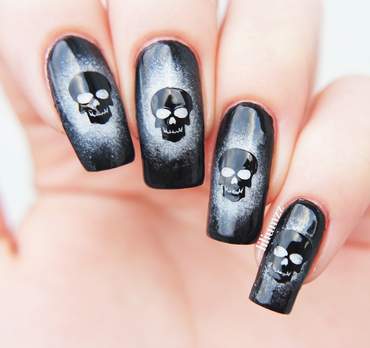 8. Spine-chilling skulls
If Halloween isn't really your thing but you don't want to feel totally left out then try giving yourself a skull-inspired mani. It's a classic bone-chiller that's not too dramatic, but still provides a rock-chic feel. (Image: Pinterest)
Get the look: CHANEL Le Vernis Longwear Nail Colour
Pair these nails with the perfect Halloween vampy lip and you'll be looking spookilicious in no time.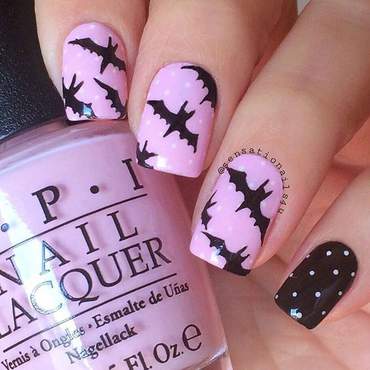 9. Na na na na na na na na Bat-hands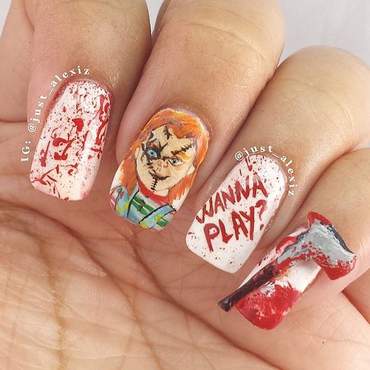 10. Hair-raising horror-inspired
These horror movie-inspired hands are the ultimate match for the girls and boys that spend time on the all-important details. Perfect for the Halloween-obsessed, you can bring your favourite horror films to life – although Chucky is pretty good at giving us the creeps.
(Image: Pinterest)
Get the look: Essie Halloween Fifth Avenue Red Nail Varnish
So, there we have it: 10 fantastically frightful nail art designs. Halloween comes with no rules, so this is the perfect time to get your creative cauldron out – the more gruesome, the better.
Related Categories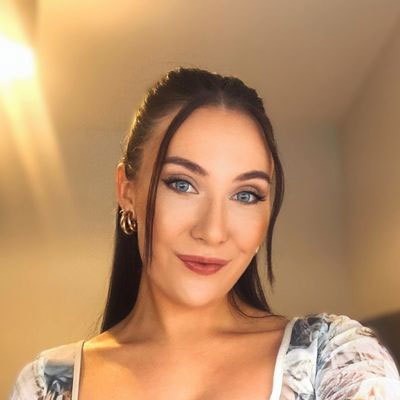 My special talents include scoping out the best beauty dupes, nailing a winged liner and carrying an unhealthy amount of lip glosses in my handbag at one time.