11 of the Best Eyebrow Pencils for Faking Full and Feathered Arches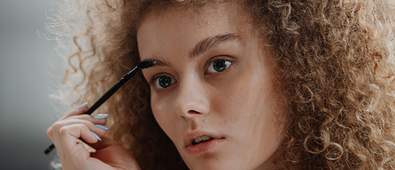 The popularity in sporting a flawless set of brows has skyrocketed over the recent years, with trends swinging between sleek 'n' neat arches to full 'n' fluffy brows. With there being such a heavy focus on nailing the perfect arch, finding a professional eyebrow pencil has become somewhat of a crucial mission.
Whether you're looking for a fool-proof, budget-friendly formula or something a little more luxe, our eyebrow pencil section has just the solution. To get you started, we've compiled a list of our all-time favourite eyebrow pencils that ensure full and feathered arches. From the iconic Maybelline Tattoo Brow Pencil to everyone's favourite Benefit Goof Proof Brow Pencil, we've tried and tested some of the internet's most-searched brow pencils to help you find your perfect match.
We also recommend checking out our page on The 7 Best Brow Pomades You Need for Fluffy Brows!
Eyebrow Pencils FAQs
What are brow pencils?
Brow pencils are easy-to-use tools which help you create thicker, fuller, more defined eyebrows. Shaped like your typical HB pencil from school, these tools are the perfect cheat sheet for people who aren't blessed with bushy brows.
The pencil itself gives you precise control and allows you to create hair-like strokes, which can be harder with other formulas. Other times, brow pencils are the first step in a routine, followed by brow powders, pomades and gels.
Why use brow pencils?
Pencils are one of the easiest brow products to use. From HD eyebrow pencils to soft kohl formulas, there's something to suit every routine. They are great for beginners, but also for pro beauty lovers who want to jump on the bushy brow trend. With this tool, you're in charge of the pressure, which means you can create the shape you want.
How to use eyebrow pencils?
Firstly, you need to find the right shade to match your natural hairs. Sometimes this could mean applying two different shades of a pencil to create dimension. Then, using a spoolie, brush your brows to reveal your natural shape.
It's then time to use the pencil in short strokes. Start at the end of the brow and work your way inwards. Then apply the pencil in swift movements to fill in any sparse patches. Make sure to concentrate the product mostly on the arch of your brow and use less pressure at the front. This helps create the most natural finish.
Looking for more tips and tricks on how to get thicker brows? Glance over our guide on How to Get Fuller Brows.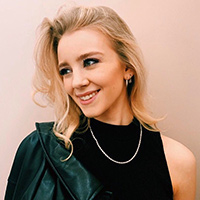 With five years' experience under her belt, Ellie has worked alongside a range of highly regarded makeup artists, giving her a real insight into what consumers should be spending their money on.