11 of the Best Eyebrow Pencils for Faking Full and Feathered Arches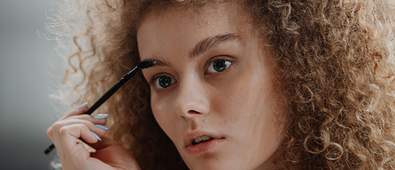 The popularity in sporting a flawless set of brows has skyrocketed over the recent years, with trends swinging between sleek 'n' neat arches to full 'n' fluffy brows. With there being such a heavy focus on nailing the perfect arch, finding a professional eyebrow pencil has become somewhat of a crucial mission.
Whether you're looking for a fool-proof, budget-friendly formula or something a little more luxe, our eyebrow pencil section has just the solution. To get you started, we've compiled a list of our all-time favourite eyebrow pencils that ensure full and feathered arches. From the iconic Maybelline Tattoo Brow Pencil to everyone's favourite Benefit Goof Proof Brow Pencil, we've tried and tested some of the internet's most-searched brow pencils to help you find your perfect match.
We also recommend checking out our page on The 7 Best Brow Pomades You Need for Fluffy Brows!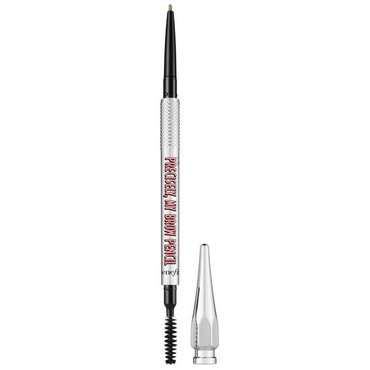 £20.88

£21.20

(2% off)
We're kickstarting our list with a real cult classic. It's no surprise that Benefit have stolen the top spot with their epic, ultra-fine pencil, helping us to achieve a naturally flawless arch within seconds. Providing tiny hair-like strokes, this pencil builds up a natural-looking brow that can be worn sheer or bold for more dramatic results. The best part? It boasts up to 12 hours of long-lasting wear!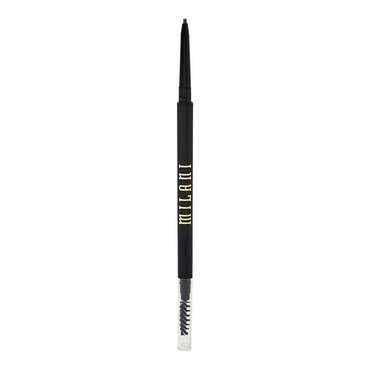 £12.70

£14.12

(11% off)
Sculpt your brows with complete ease with the Milani Precision Brow Pencil. Delivering an unparalleled level of precision, this brow pencil creates a natural-looking finish that provides the illusion of fuller brows in a flash. Choose from a variety of different shades to find your perfect match!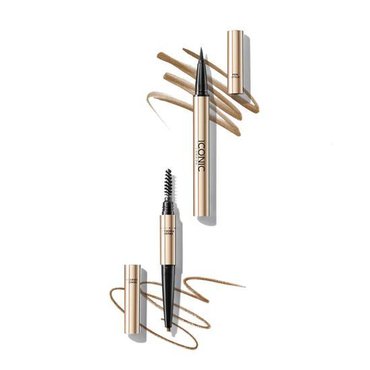 £22.96
ICONIC London has answered our beauty prayers in the form of a multitasking brow pencil that delivers natural-looking arches. The three-in-one brow definer combines a soft, micro brow pencil, a fine tip eyebrow pen and a spoolie brush, so you can get stunning salon-worthy brows in an instant.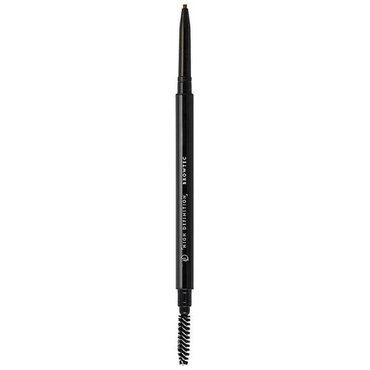 £18.95

£19.50

(3% off)
Sparse brows getting you down? Not to worry, HD Brows have got you covered with yet another top-tier brow solution. The HD Brows Browtec is an cult-fave formula that fills in the gaps with its ultra-fine nib. It also features a built-in spoolie brush to make blending out even easier than before!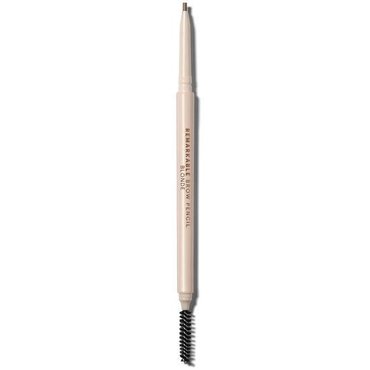 £11.90

£13.23

(11% off)
Filling in your brows should be a simple task for both beginners and experts alike, which is why finding the ideal tool is imperative. Luckily, the ZOEVA Remarkable Brow Pencil transforms brows in a flash to provide the appearance of thicker, fluffier brows – all without any faff.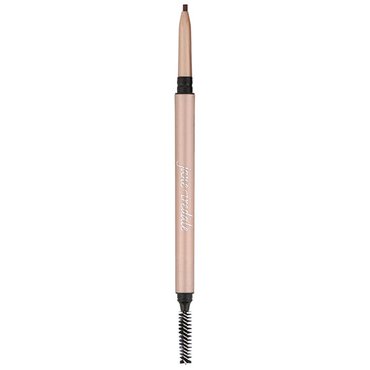 £14.70

£26.12

(44% off)
Made with a dual ended, ultra-fine retractable precision tip on one end and an expert shaping spoolie on the other, this pencil effortlessly creates hair-like strokes that stay put. Choose from five neutral shades and create a full and feathered effect that defines sparse-looking brows.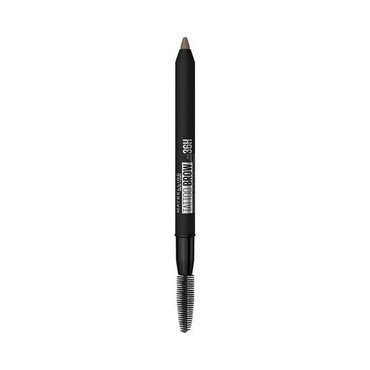 £10.58
The Maybelline Tattoo Brow Semi Permanent Eyebrow Pencil is the perfect tool for those that lust after a long-lasting finish that stays put throughout the party season. With 36hr staying power, it allows for a fool-proof finish that thickens up brows without any smudging.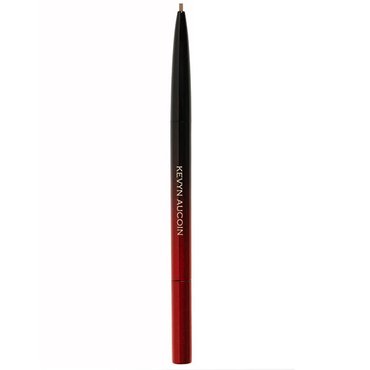 £23.85

£24.00

(1% off)
Take back control with the Kevyn Aucoin The Precision Brow Pencil. This water-proof, smudge-resistant formula has a thin-tip pencil that mimics tiny hair strokes so that you can fill out your natural arch. The result is a fuller, thicker brow that looks soft and natural, never harsh or artificial.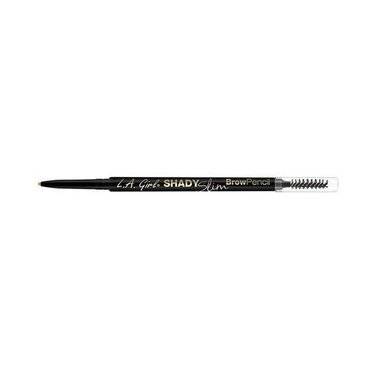 £6.50

£9.29

(31% off)
Discover the travel friendly, retractable L.A. Girl Shady Slim Brow Pencil. This must-have, affordable tool is made up of a hard-wax formula that glides on with minimal tugging, ensuring smooth flicks that mimic the appearance of a natural hair. After you've applied the pencil, brush your hairs into place with the included spoolie for a professional-looking finish!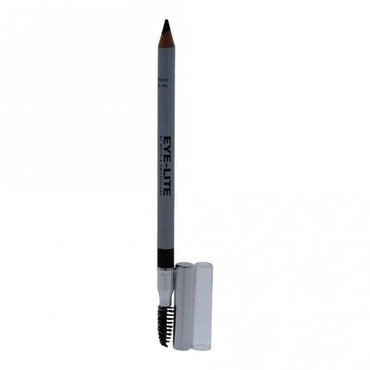 £7.95
Work your way up from a soft finish to a bold look with the Mavala Eyebrow Pencil.
This highly pigmented pencil helps your achieve fuller, thicker and sculpted brows. The formula is also dermatologically and ophthalmologically tested, so is suitable for sensitive skin. And if that wasn't enough, it stays put for hours on end, leaving you to confidently rock a bold brow in style.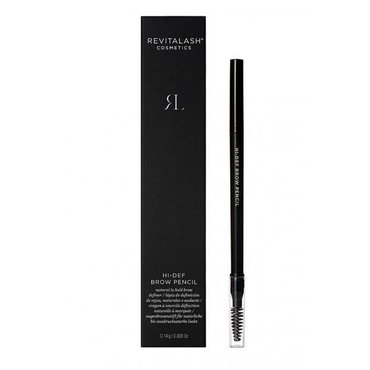 £26.99

£30.00

(11% off)
Ideal for filling in sparse or over-plucked eyebrows, RevitaLash Hi-Def Brow Pencil transforms shapeless brows in seconds. The buildable formula allows you to effortlessly create brow-like strokes for a fresh, natural look. Or, you can layer for a bold brow look that lasts all day.
Eyebrow Pencils FAQs
What are brow pencils?
Brow pencils are easy-to-use tools which help you create thicker, fuller, more defined eyebrows. Shaped like your typical HB pencil from school, these tools are the perfect cheat sheet for people who aren't blessed with bushy brows.
The pencil itself gives you precise control and allows you to create hair-like strokes, which can be harder with other formulas. Other times, brow pencils are the first step in a routine, followed by brow powders, pomades and gels.
Why use brow pencils?
Pencils are one of the easiest brow products to use. From HD eyebrow pencils to soft kohl formulas, there's something to suit every routine. They are great for beginners, but also for pro beauty lovers who want to jump on the bushy brow trend. With this tool, you're in charge of the pressure, which means you can create the shape you want.
How to use eyebrow pencils?
Firstly, you need to find the right shade to match your natural hairs. Sometimes this could mean applying two different shades of a pencil to create dimension. Then, using a spoolie, brush your brows to reveal your natural shape.
It's then time to use the pencil in short strokes. Start at the end of the brow and work your way inwards. Then apply the pencil in swift movements to fill in any sparse patches. Make sure to concentrate the product mostly on the arch of your brow and use less pressure at the front. This helps create the most natural finish.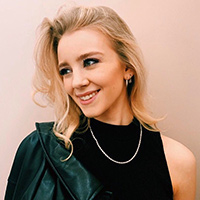 With five years' experience under her belt, Ellie has worked alongside a range of highly regarded makeup artists, giving her a real insight into what consumers should be spending their money on.