How To Get Thicker Eyebrows
How to Get Thicker Eyebrows
Unless you're lucky enough have an Insta-worthy set of eyebrows like Cara Delavigne or Gigi Hadid (AKA the ultimate brow queens), achieving the perfect brow can feel like the most long-winded step in your makeup routine − especially if you are desperately trying to recover those over-plucked brows. Don't worry, we've all been there before.
Brows have undoubtedly become the world's hottest beauty craze over the last few years, and with every cult cosmetic brand releasing a handful of revolutionary brow products. From brow definers to sculpting gels, it can feel virtually impossible to find the right one for your arches. But rest assured, as there are some fantastic quick-fixes on offer for everyone, no matter your budget, so you can ensure your brows are looking bold and beautiful on the regular − and we're here to share the juice with you.
So follow our simple three-step guide to feel super confident with bushy brows that are totally on-trend.
1. Define your shape
Start by outlining the natural shape of your brow with a pencil that matches your hair colour (e.g. blonde, brown, dark brown). Then, lightly create small feather-like strokes from the tail of your eyebrow to mimic the look of eyebrow hairs − this is the secret to improving the appearance of sparse-looking brows.
Get the look: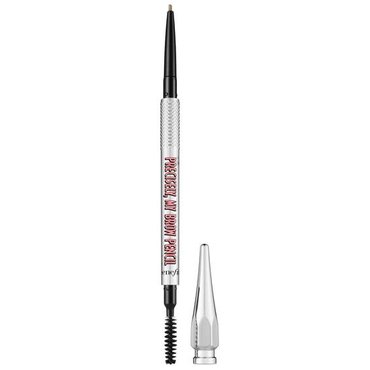 £22.13
This is a cult product for good reason. The pencil has a waxy tip which can be blended easily to create bold, thick brows. And the attached spoolie is great for brushing the hairs upwards for a full, natural look.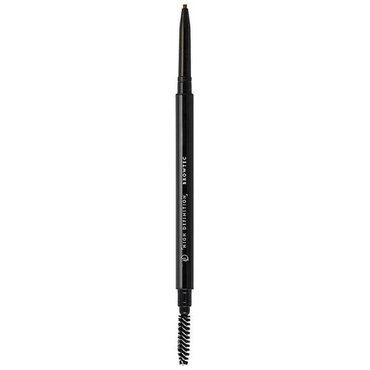 £18.95

£19.50

(3% off)
Great for defining your arches, this ultra-slim pencil allows ultimate precision to create hair-like strokes, giving you a feathered, bushy brow effect.
2. Fill in the gaps
Next you need to add some definition and structure to your look to really achieve that bushy, bold brow. By using a touch of powder (that matches your natural hair colour) and a small-angled brow brush you can delicately fill in your brows to disguise any gaps. We recommend starting from the arch and moving down to the tail of your brow for the best effect.
Once you reach the front of your brow, it's important to not go overboard with product, as this is where the eyebrow should look most natural. We find the easiest way to do this is by using your small-angled brow brush (without going back in with powder) and lightly fill in the hair using an upward motion, for an effortless effect.
Get the look: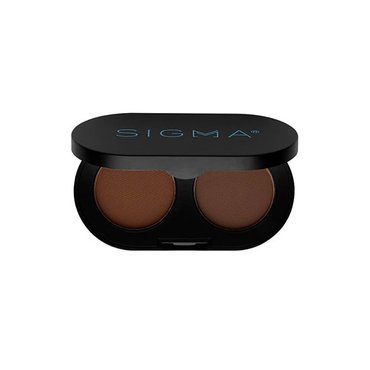 £13.50

£29.95

(55% off)
The perfect palette for brow-ginners. Consisting of two powders, this compact helps you create a custom colour blend. Sweep over hairs to fill sparse gaps and define those arches.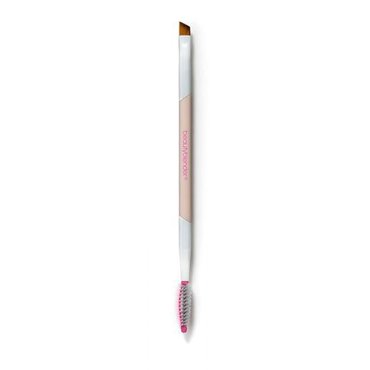 £13.59

£19.80

(32% off)
This brush is the ideal size to fill, shape and define your brows. Use light strokes to mimic your natural shape and fill in any missing spots.
3. Sculpt and set
Adding some thickness to your brows is what's really going to take them from a 0 to 10 in no time at all .A brow sculpting gel or brow mascara work really well to add some texture to your arches, whilst working to set your brows in place all day long − allowing you to channel a bolder brow in seconds.
Top tip: Clear brow gels work wonders to tame and seal your brows, while still helping you achieve a natural no-makeup makeup look.
Get the look: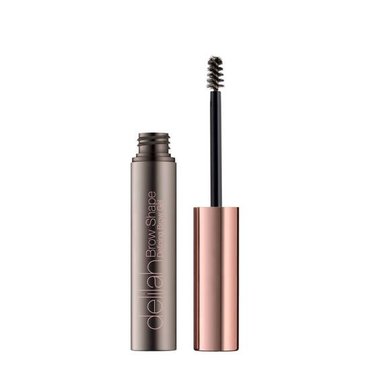 £18.00

£19.00

(6% off)
This lightweight gel helps tame wild and wonderful brows, while still creating that full effect. Whether it's setting a bold look or adding definition on toned-down days, this is a must-have beauty essential.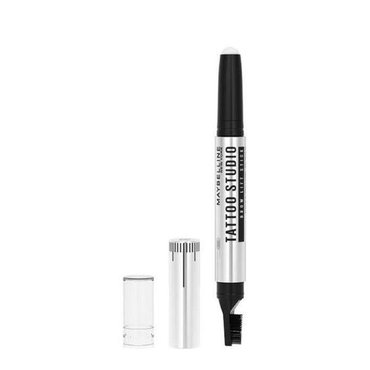 £11.46
This is a saviour when it comes to taming your eyebrows and sealing them in place. This one from Maybelline works to give you budge-proof darker brows all day long, adding texture and thickness to your brows, whilst giving them shape and structure.
So, there you have it, a quick-fix guide to achieving gorgeous eyebrows in minutes. With this round-up of the top brow products out there, you can simplify and enhance your makeup routine. It's time to embrace your inner Cara Delevigne and say goodbye to shapeless, sparse brows for good.
And, if you want to see your eyebrows growing thicker and fuller than ever, check out our guide to brow products!
Want to make the rest of your eye area really pop? Find out How to Nail Red Eyeshadow Looks Like a Boss.
Related Categories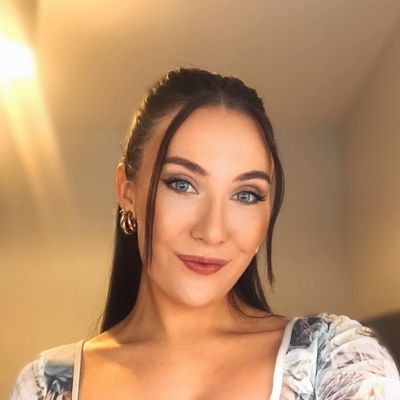 As the Senior Content Editor for Cosmetify, Carly is the go-to for all the latest (and greatest) beauty tips, tricks and trends. With over six years of experience in the industry, she knows all the ins-and-outs when it comes to health, beauty and wellbeing.