How to Get Fuller Brows
By Hannah Prynn
-
1 year ago | Updated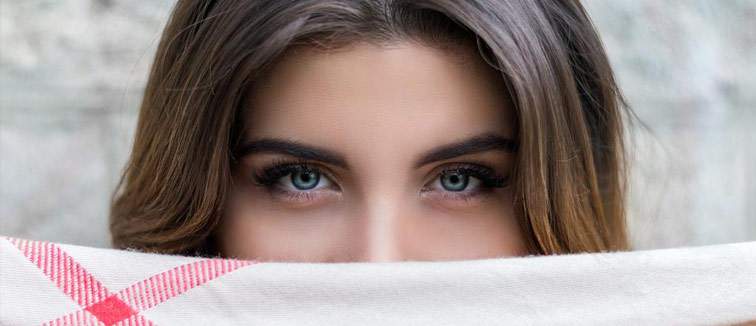 Unless you're lucky enough have an Insta-worthy set of eyebrows like Cara Delavigne or Gigi Hadid (AKA the ultimate brow queens), achieving the perfect brow can feel like the most long-winded step in your makeup routine − especially if you are desperately trying to recover those over-plucked brows. Don't worry, we've all been there before.
Brows have undoubtedly become the world's hottest beauty craze over the last few years, and with every cult cosmetic brand releasing a handful of revolutionary brow products. From brow definers to sculpting gels, it can feel virtually impossible to find the right one for your arches. But rest assured, as there are some fantastic quick-fixes on offer for everyone, no matter your budget, so you can ensure your brows are looking bold and beautiful on the regular − and I am here to share the juice with you.
I first became observant of my brows when I was about 11 years old. I absolutely hated the way they looked, so I grabbed the tweezers almost instantly in attempt to banish the long-haired slugs on my face – and oh, how wrong I was for doing that. I was left with over-plucked, thin brows, that took what felt like a decade to grow back − not a good look, I can assure you.
Once the trend of having fuller, thicker eyebrows took off, I decided to try growing mine out. Luckily, miracles were worked and I managed to save my brows. It's safe to say that I learnt my lesson. I'd advise just leaving the tweezers in the hands of the professionals.
With that being said, I quickly became a pro at faking a full brow, and today I am here to share my tips and tricks on how to fake a full-looking brow. Getting a thick, bold brow out of my blonde, sparse and barely-there arches was a struggle and a life-long chore, to say the least!
Thankfully, my brow game is now at a pretty good level (if I do say so myself). I spent hours watching numerous makeup and brow tutorials, as well as practising by myself. The key is to be patient with it, as the more times you do your brows, the better the result will be.
So trust me when I say that I have the ultimate top tips that never fail me when achieving a good brow. By following this step-by-step guide you'll be left feeling super confident, with brows that will leave people filled with envy.
How to get a fuller looking brow in three simple steps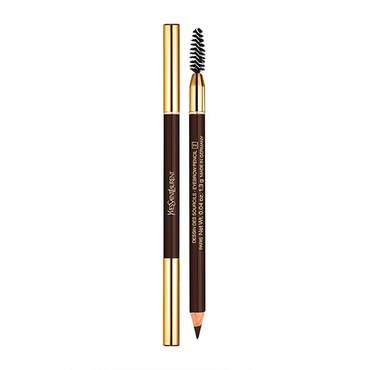 Defining your shape using pencils
Start by outlining the natural shape of your brow with a pencil that matches your hair colour (e.g. blonde, brown, dark brown). Then, lightly create small feather-like strokes from the tail of your eyebrow to mimic the look of eyebrow hairs − this is the secret to improving the appearance of sparse-looking brows.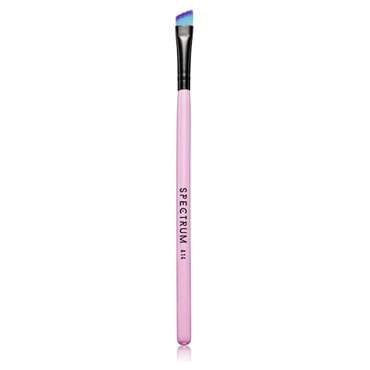 Filling in the gaps with powders
Next you need to add some definition and structure to your look to really achieve that bushy, bold brow. By using a touch of powder (that matches your natural hair colour) and a small-angled brow brush (I like to use the SPECTRUM A14 eyebrow brush as I find it perfect for light powder application) you can delicately fill in your brows to disguise any gaps. I recommend starting from the arch down to the tail of your brow for the best effect.
Once you reach the front of your brow, it's important to not go overboard with product, as this is where the eyebrow should look most natural. I find the easiest way to do this is by using your small-angled brow brush (without going back in with powder) and lightly fill in the hair using an upward motion, for an effortless effect.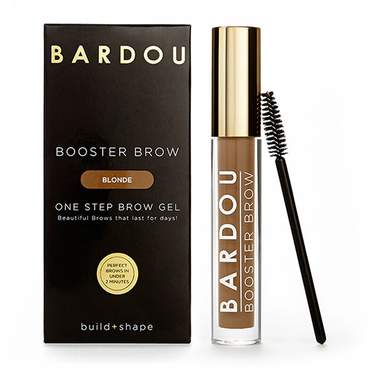 Sculpting and setting your brows with gels
Adding some thickness to your brows is what's really going to take them from a 0 to a 10 in no time at all.
A brow sculpting gel (AKA, an eyebrow mascara) works really well to add some texture to your arches, whilst working to set your brows in place for the day − allowing you to channel a bolder brow in seconds.
Tip - Clear brow gels work wonders to tame and seal your brows and prolong your look throughout the day.
My Top 3 must-have brow products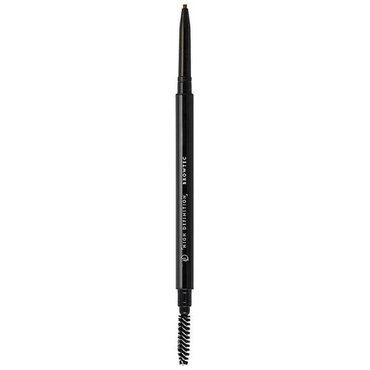 HD Brows Browtec
Great for defining your arches, this ultra slim pencil allows ultimate precision to create hair-like strokes, giving you a feathered, full brow effect.
Buy now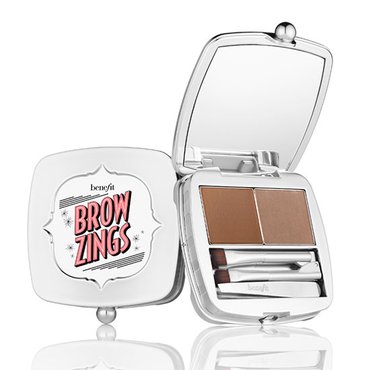 Benefit Brow Zings Brow Shaping Kit
The perfect palette for brow-ginners. Consisting of a wax and powder, this compact gives you both formulas to create definition and shape to your look. The wax works to tame and lock-down hairs whilst the powder provides coverage to sparse areas, filling in any gaps.
Buy now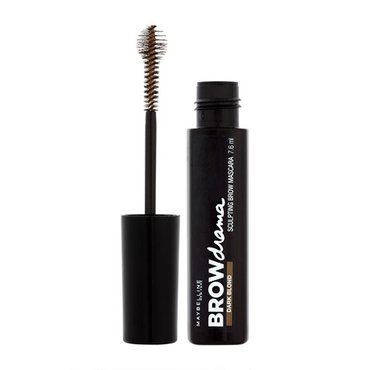 Maybelline Brow Drama Sculpting Brow Mascara
This is a saviour when it comes to taming your eyebrows and sealing them in place. This one from Maybelline works to add texture and thickness to your brows, whilst giving them shape and structure.
Buy now
So, there you have it, a quick-fix guide to achieving gorgeous eyebrows in minutes. With this round-up of the top brow products out there, you can simplify and enhance your makeup routine. It's time to embrace your inner Cara Delevigne and say goodbye to shapeless, sparse brows for good.
Related Categories
Subscribe and follow
Get the latest beauty news and offers.