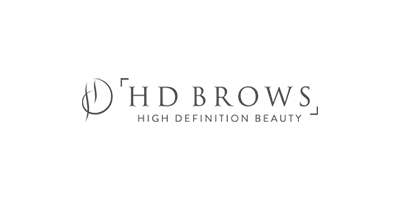 HD Brows
In 2008, HD Brows revolutionised the salon industry, by introducing a whole new concept of brow treatment, that combines a 7-step programme, to achieve ultra-defined, tamed and beautiful arches.
They are proud to be a successful British establishment in the field of everything brows; and by most of their product development and manufacturing taking place in the UK, they're now the trusted authority in creating bespoke high definition brows - for both men and women.
HD Brows pride themselves in being the professional experts in brows; and with their wide-range of cosmetics that will enhance and perfect your arches, from brow powders, pomades and pencils to waxes, gels and palettes, you can guarantee high definition brows every time.
Since the beginning, beauty press, celebrities and social media influencers– along with the rest of the UK – have quite simply fallen in love with this innovative beauty treatment, for the transformative results it gives. HD Brows has now evolved to become the UK's number one brow treatment.
In 2014, they expanded their makeup line to provide us with high-performing eye, lip and complexion products, to complement their signature brow tools and cosmetics; and now they offer extensive training courses in both makeup artistry and brows.
Discover a stunning selection of high-quality cosmetics, that will effortlessly enhance your facial features, for an elevated look.
You've viewed 32 of 42 products