The Best Hypoallergenic Makeup
The Best Hypoallergenic Makeup for Hay Fever Sufferers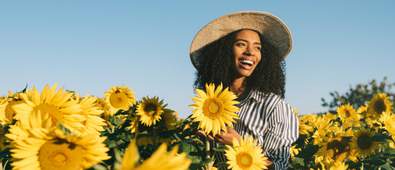 Sniffly nose? Running eyes? Blotchy skin? Say no more. Most of us hay fever sufferers know the perils of Spring all too well. Sadly, our makeup has been no match for these pesky problems in the past…until now. With our top list of all the best hypoallergenic makeup picks, you can create beautiful, fresh-faced springtime looks without fear of the dreaded panda eyes or the infamous patchy foundation.
Hypoallergenic makeup have as few allergens and chemicals as possible, meaning they are less likely to cause irritations - handy in hayfever season when your senses and your sneezes are heightened. Dermatologically-tested and ophthalmologist-tested products are also key ingredient preferences for sensitive skin sufferers, as they have been tested by medical expects to be safe on your skin and around your eyes.
If this sounds like the beauty category you fall into, don't worry we have rounded up the best of the best, so you can still look on fleek despite the runny nose.
The best hypoallergenic primer:
Start your makeup with a hypoallergenic primer to set and prep your makeup for the day. This one from PIXI not only helps control shine with a semi-matte effect, but it also contains titanium dioxide which creates a barrier between your precious skin and those pesky elements – perfect for hayfever sufferers.
The best hypoallergenic concealer: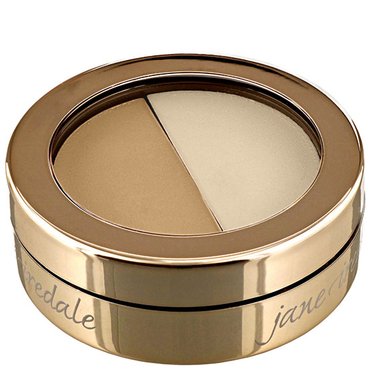 £23.95
Does hayfever make you break out in red, blotchy patches on your skin? Don't worry. The Circle Delete Concealer from Jane Iredale is eye treatment-concealer hybrid that helps to neutralise and tone down any redness, while also improving the texture of skin. And not only is it hypoallergenic, but it is also non-comedogenic which means no blocked pores. Win-win!
The best hypoallergenic foundation:
For a fuller coverage approach, take a look at this Marc Jacobs number. This foundation feels super lightweight on the skin, while still delivering a soft, matte finish. It has a long-lasting formulation which comes in a variety of shades to suit every skin tone. And, of course, it is hypoallergenic and free from nasties such as parabens, sulphates and phthalates.
The best hypoallergenic highlighter:
It wouldn't be a proper springtime look without a bit of glow would it? Bring radiance to your look with this glowy highlighter. This penny-saving option is the perfect choice for sensitive skin thanks to its paraben-free, fragrance-free and hypoallergenic formula. If that wasn't enough this illuminator is both vegan-friendly and cruelty-free too.
The best hypoallergenic blusher:
A flush of blush is a go-to look in summer and spring. Add a pop of colour with this super cute blusher palette from e.l.f. Mix and max shades to suit your complexion and swirl and blend over the apple of your cheeks. It can even double up as a pretty eyeshadow!
The best hypoallergenic eyeshadow primer: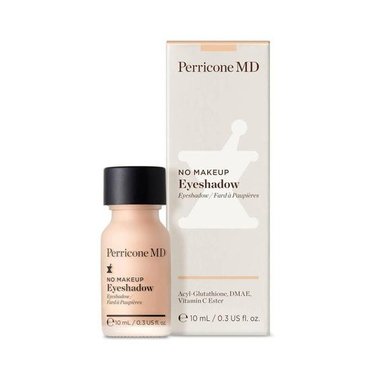 £23.95
Before you start creating a killer eye look though, make sure you prep your eyelid with this sensitive eyeshadow primer. As it's dermatologically tested you can be sure this formula won't irritate your peepers. Instead, light-reflecting pigments provide a soft, satin finish with pearlised effect that brightens and awakens the eyes. Crease-proof, long-wearing and delivering anti-ageing benefits, the serum can be worn alone or as the perfect base to enhance your favourite eyeshadow.
The best hypoallergenic eyeshadow:
Although we would suggest not going crazy on the eye makeup when hayfever strikes, this e.l.f. eyeshadow palette is a perfect choice for a wash of colour. With smoky hues and natural tones you can create a minimalistic smoky eye without any of the fuss.
The best hypoallergenic mascara:
The pièce de résistance of any hayfever-proof makeup is the mascara. You want a formula that won't cause any irritations, while also staying putting through the inevitable downpour from your tear ducts. This waterproof Clinique offering helps you create a big, bold clump-free impact and is super gentle on your lashes.
The best hypoallergenic lipstick: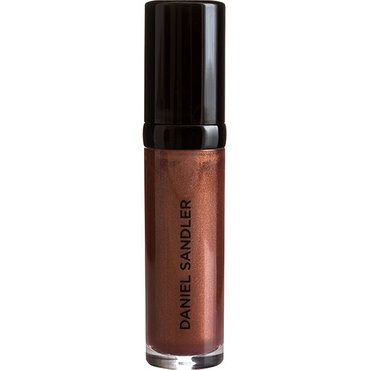 £12.83
If all else fails and hayfever has taken its toll, distract them with the gorgeous lip gloss. It adds a wonderful sheen and is a great way to add colour to an otherwise natural makeup look. This one from Daniel Sandler is perfect at plumping up your pout while providing a surge of hydration!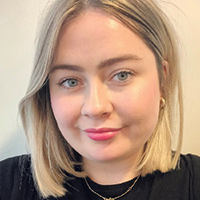 Rebecca is a content writer with over three years' experience and a keen interest in cosmetics. Cosmetify allows her to combine her blogging skills with her passion for beauty.