The Best Hypoallergenic Makeup
The Best Hypoallergenic Makeup for Hay Fever Sufferers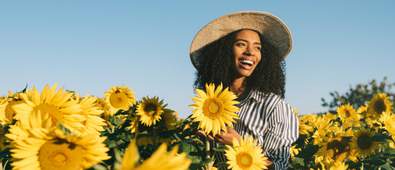 Sniffly nose? Running eyes? Blotchy skin? Say no more. Most of us hay fever sufferers know the perils of Spring all too well. Sadly, our makeup has been no match for these pesky problems in the past…until now. With our top list of all the best hypoallergenic makeup picks, you can create beautiful, fresh-faced springtime looks without fear of the dreaded panda eyes or the infamous patchy foundation.
Hypoallergenic makeup have as few allergens and chemicals as possible, meaning they are less likely to cause irritations - handy in hayfever season when your senses and your sneezes are heightened. Dermatologically-tested and ophthalmologist-tested products are also key ingredient preferences for sensitive skin sufferers, as they have been tested by medical expects to be safe on your skin and around your eyes.
If this sounds like the beauty category you fall into, don't worry we have rounded up the best of the best, so you can still look on fleek despite the runny nose.
The best hypoallergenic primer: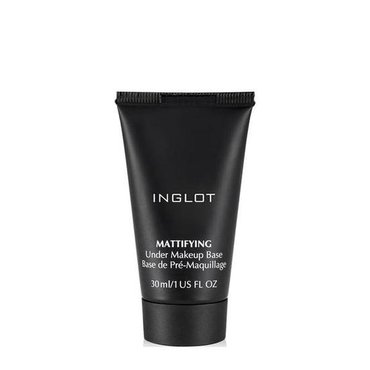 £16.55

£19.47

(15% off)
Start your makeup with a hypoallergenic primer to set and prep your makeup for the day. This one from Inglot Cosmetics softens your irritated skin, absorbing any excess sebum with its velvety matte formula. An essential to make the rest of your makeup last longer if you're looking to cover tell-tale blotchy skin.
The best hypoallergenic concealer: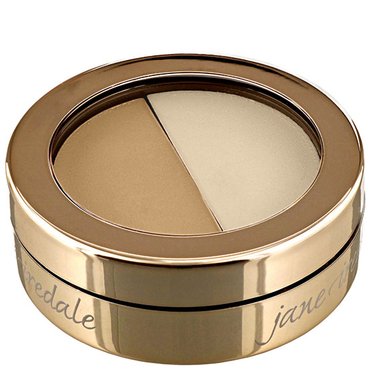 £23.95

£25.00

(5% off)
If hayfever makes you break out in red, blotchy patches like we were just discussing, don't worry. The Circle Delete Concealer from Jane Iredale is an eye treatment-concealer hybrid that helps to neutralise and tone down any redness, while also improving the texture of skin. And not only is it hypoallergenic, but it is also non-comedogenic which means no blocked pores. Win-win!
The best hypoallergenic foundation: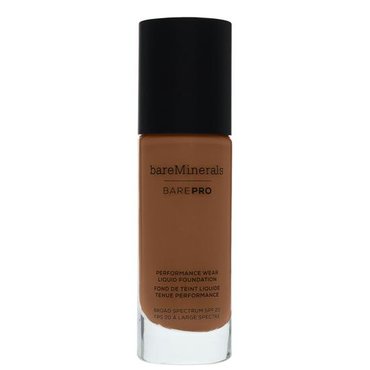 £15.60

£31.00

(50% off)
For a fuller coverage approach, we love this foundation with added SPF from bareMinerals. This skincare-first brand is the perfect choice when you're skin and allergies are acting up, and this foundation is transfer-resistant up to 24 hours! You'll also love the soft-focus effect from bamboo stem extract.
The best hypoallergenic highlighter: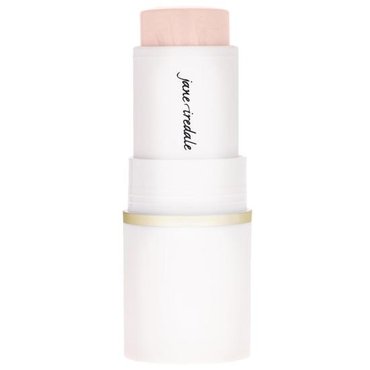 £26.95

£38.47

(30% off)
It wouldn't be a proper springtime look without a bit of glow would it? Bring radiance to your look with this glowy highlighter. All of Jane Iredale's products are hypoallergenic (yasss!) and this creamy highlighter is also vegan. Build up the formula to your desired glow on both face and body and let the jojoba seed oil in the formula nourish your skin at the same time.
The best hypoallergenic blusher: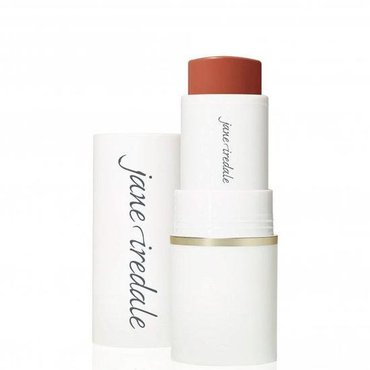 £26.95
Are we obsessed with Jane Iredale? Well, maybe, but you will be too once you switch to their hypoallergenic formulas in the height of hayfever season! A flush of blush is a go-to look in summer and spring, and this creamy multi-tasking blusher will help you achieve it. Swipe it on your lips too!
The best hypoallergenic eyeshadow primer: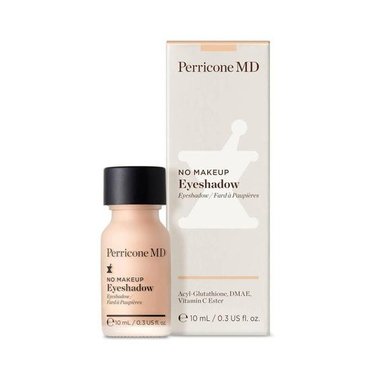 £28.50

£30.00

(5% off)
Before you start creating a killer eye look, make sure you prep your eyelid with this sensitive eyeshadow primer. As it's dermatologically tested you can be sure this formula won't irritate your peepers. Instead, light-reflecting pigments provide a soft, satin finish with pearlised effect that brightens and awakens the eyes. Crease-proof, long-wearing and delivering anti-ageing benefits, the serum can be worn alone or as the perfect base to enhance your favourite eyeshadow.
The best hypoallergenic eyeshadow: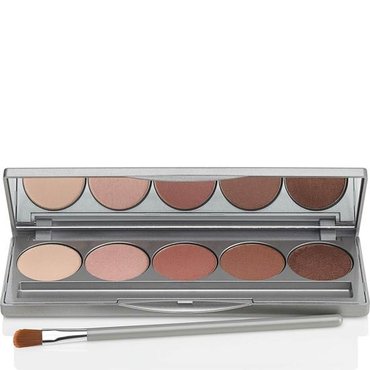 £37.00

£38.95

(6% off)
Although we would suggest not going crazy on the eye makeup when hayfever strikes lest water eyes make everything run down your face, it's hard to resist the neutrals of this palette from Colorescience, another fully hypoallergenic brand. The simple range of colours flatters all skin tones, and since it's compact and can also be used on your face, cheeks and lips, it's the perfect palette to throw in your bag so you can touch up throughout the day.
The best hypoallergenic mascara: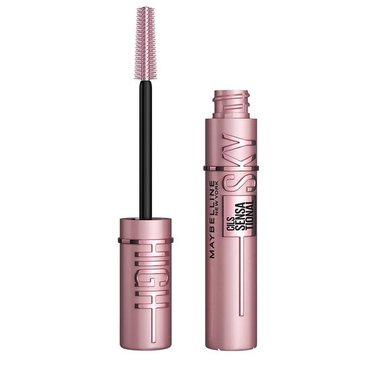 £12.83
The pièce de résistance of any hayfever-proof makeup is the mascara. You want a formula that won't cause any irritations, while also staying putting through the inevitable downpour from your tear ducts. This affordable mascara gives your eyes all the drama of fluttery falsies, and it's even ophthalmologist tested so you can be sure it won't irritate your eyes.
The best hypoallergenic lipstick: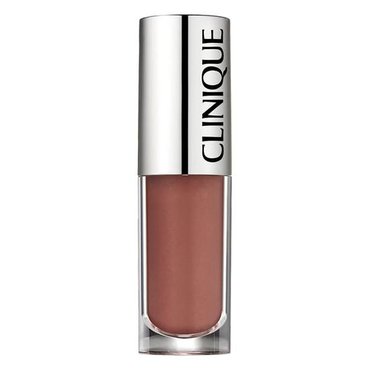 £11.20

£17.50

(36% off)
If all else fails and hayfever has taken its toll, distract onlookers with a gorgeous lip gloss, like this one from Clinique. Promises all shine and no stick, this gloss drenches your lips in fragrance-free, sheer colour that looks so totally kissable (though you're probably not in a kissing mood when your nose is all blocked up).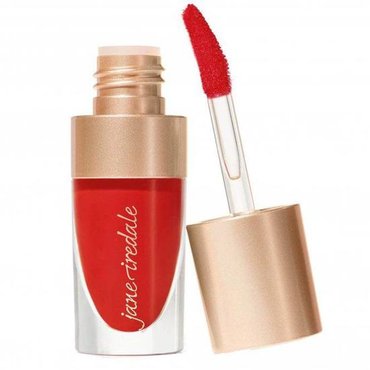 £18.04

£34.00

(47% off)
On the other hand, a matte lip won't cling to your tissues when you blow your nose. You won't have to reapply this smudge-proof matte lip stick, leaving you free to enjoy the nourishing feeling of plant-based oils all day. And there's a huge range of shades, from nearly-there nudes to classic reds to pretty pinks, so that you don't have to miss out just because your allergies are on the fritz.
And there you have it, our range of the best hypoallergenic makeup products perfect for hayfever season. We hope our recommendations help keep you looking your best, even when you aren't necessarily feeling your best.
For more sensitive skin and beauty buys take a look at our favourite sunscreens for sensitive skin, The Ultimate Guide to Clean Beauty, or our Complete Guide to CeraVe, which is a fully hypoallergenic brand aimed at those sensitive skin.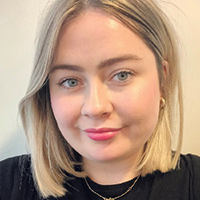 Rebecca is a content writer with over three years' experience and a keen interest in cosmetics. Cosmetify allows her to combine her blogging skills with her passion for beauty.