bareMinerals
Discover the bareMinerals collection of anti-ageing skin care, foundations, day creams and more besides. Make sure you add a sale alert so that you never miss brand promos and sales.
165 products found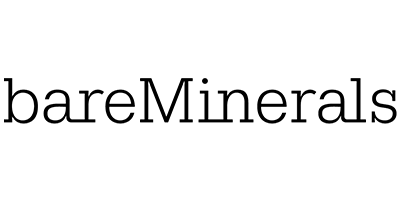 Wearing makeup shouldn't have to take its toll on your skin, and bareMinerals are here to make sure this stays the case. Utilising a plethora of skin-loving minerals, each bareMinerals product works to maximise the look your complexion without the use of too many nasty chemicals.
Their San Francisco roots have allowed them to think and design creatively, taking inspiration from the artists and innovators around them. bareMinerals take pride in thinking differently and they pour their heart into everything they produce. With 35 years of constant dedication, hard work and passion, the brand have built up a strong community of loyal followers. They respect and listen to the strong, diverse, passionate women who have become their consumers – which is why their products are so perfectly tailored to every skin type.
Everything the brand creates is designed with purity in mind. They've even trademarked the tagline "Makeup So Pure, You Can Sleep In It", allowing your skin to finally not feel too swamped down with harmful chemical products.
Discover easy-to-wear, breathable makeup below.
Frequently Asked Questions about bareMinerals
Do they avoid the use of parabens in their ingredients?
Parabens are compounds that have become more controversial in recent teams in cosmetics. bareMinerals have excluded them from their products.
What is the bareMinerals policy on animal testing and their cruelty-free status?
Their product line is 100% cruelty-free. As such, bareMinerals never tests products or formulations on animals.
I don't want to buy products containing phthalates. Can I shop from bareMinerals?
They are a completely phthalates-free brand.
I tend to prefer products that are Ophthalmologist approved. Are these?
Where necessary, these products have been ophthalmologist-tested and should be safer for sensitive eyes.
Will I find alcohol in any of their products?
bareMinerals avoid using alcohol as an ingredient in their products when possible.
Are these products free of irritating artificial/synthetic fragrances?
For those who wish to shop fragrance-free, select this option from the bareMinerals filter on this page.
I don't like products that contain Sulphates. Are these products free from this ingredient?
Most of their products featured on this platform contain sulphates, but you can shop bareMinerals sulphate free options by using our filter options.
Do any of their formulas contain mineral oil?
They create mineral oil-free products when possible. You can check by using our site filters.
Do bareMinerals have allergy-tested ranges?
Not all of their products featured on this site are claimed to have been allergy tested (aka hypoallergenic), however you can view the applicable bareMinerals range by using our sorting options.
Are the ingredients used in bareMinerals products suitable for vegans?
Not all of bareMinerals products are vegan-friendly, but some are made without animal-derived ingredients or by-products and are suitable for vegans. Where applicable, this is highlighted on the product page.
Paraben Free
Cruelty Free
Phthalates Free
Gluten Free