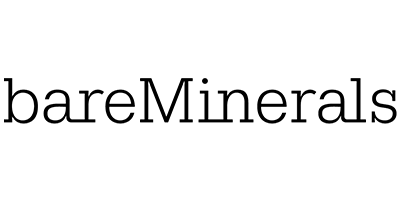 bareMinerals
Wearing makeup shouldn't have to take its toll on your skin, and bareMinerals are here to make sure this stays the case. Utilising a plethora of skin-loving minerals, each bareMinerals product works to maximise the look your complexion without the use of too many nasty chemicals.
Their San Francisco roots have allowed them to think and design creatively, taking inspiration from the artists and innovators around them. bareMinerals take pride in thinking differently and they pour their heart into everything they produce. With 35 years of constant dedication, hard work and passion, the brand have built up a strong community of loyal followers. They respect and listen to the strong, diverse, passionate women who have become their consumers – which is why their products are so perfectly tailored to every skin type.
Everything the brand creates is designed with purity in mind. They've even trademarked the tagline "Makeup So Pure, You Can Sleep In It", allowing your skin to finally not feel too swamped down with harmful chemical products.
Discover easy-to-wear, breathable makeup below.