Beauty Black Friday Sales
Top Beauty Brands with Black Friday Sales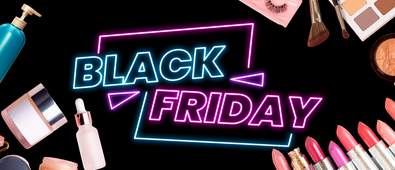 If you're obsessed with all things skincare, makeup, hair care etc like us (if you're here, we're assuming you are), then you probably invest quite a lot into your beauty routine. We know how much this investment is worth it—there's nothing like the confidence boost of feeling and looking good—but we also don't mind saving a bit of cash now and then.
And there's no better time to do that than during Black Friday, when beauty brands around the globe are busting out the best deals of the year. Whether you're shopping for yourself or getting ready for Christmas, Cosmetify has Black Friday sales across tonnes of beauty brands.
There are a few standout brands that we're particularly eager to see go on sale, from those with dearer price points like Medik8 and Olaplex to drugstore favourites like The Ordinary. So without further ado, here are our top beauty brands with Black Friday sales you'll definitely want to shop.

1. Paula's Choice
Paula's Choice has been churning out cult-favourite products one after another since 1995, but don't let that fool you into thinking there's not tonnes of research, studies and testing behind each product.
You probably know them for the Paula's Choice Skin Perfecting 2% BHA Liquid Exfoliant everyone's always raving about, thanks to its pore-reducing, wrinkle-smoothing and redness-reducing powers, but we're also obsessed with the Paula's Choice Clinical 1% Retinol Treatment for ageing skin and the Defence Essential Glow Moisturiser SPF 30.
With scientifically proven formulas for every skin concern you can think organised in easy-to-shop ranges, this is a brand you'll want to keep your eye on this Black Friday to make sure you get some yummy deals.

2. Dermalogica
Another brand with heaps of science behind every product? Dermalogica! We're pumped to offer Dermalogica sales this Black Friday because its professional-grade skincare is no joke!
They shut the front door on animal testing, animal by-products, gluten, parabens, fragrances and more, instead offering your complexion irritation-free products that are skin therapist-approved. The Dermalogica Clear Start range is especially well-loved for treating teen and acne-prone skin, with anti-acne body sprays, cleansers, serums and more.
They're promising exclusive Black Friday sales next month so get prepped by reading up on our Ultimate Guide to Dermalogica Products so you know which to stock up on.

3. Elemis
There's no better time to shop luxury skincare than during Black Friday. Bag yourself some savings on this spa-inspired brand, which uses its 30 years of experience and the best botanicals, peptides, antioxidants and more to create groundbreaking skincare.
Whether you're prepping for an at-home spa day, making the perfect Christmas beauty hamper for a lucky someone's gift, or just want to stock up on your tried-and-true favourites, ELEMIS is a brand to watch this Black Friday.
If you're new to this eco-friendly, natural skincare brand, then check out our Easy Guide to ELEMIS Skincare before any deals go live.

4. Clarins
Another premium skincare brand to keep an eye on for Black Friday sales is Clarins, an industry leader in harnessing the power of plants to create highly effective formulas.
Skincare, makeup, body care, you name it—Clarins have got it. From the brand's bestselling Double Serum for protecting your skin and combatting signs of ageing to the mango oil-infused Joli Rouge Lipstick to the ShaveEase Oil from the ClarinsMen range, there's a deal for everyone in the Clarins Black Friday sale.
Plus, follow our Clarins Ultimate Anti-Ageing Skincare Guide to find out more about the brand's products for maturing skin.

5. Clinique
We're super grateful to Clinique founder and dermatologist Dr Norman Orentreich for considering that great skin isn't something you're necessarily born with, but that can be created. We don't even know where we'd be without our precious skincare routines!
And Clinique is certainly helping us create great skin, giving us fragrance-free, non-irritating and high-quality skincare and makeup. Most beloved are their Moisture Surge range, with super hydrating products like this gel cream moisturiser with aloe water for all skin types, as well as their skincare-makeup hybrids like the Even Better Glow Light Reflecting Makeup SPF 15.
If gorgeous skin is on your Christmas wishlist, get a head start by treating yourself to some Clinique faves this Black Friday.

6. The Ordinary
Now here's an amazing brand that also happens to be affordable year-round—not just when the sales hit—but why not save an extra buck on The Ordinary during our Black Friday beauty sale? (If you don't already know all about this viral brand, find out more in our Ordinary Skincare Guide for Beginners).
With clinical formulations at drugstore prices, The Ordinary products regularly feature in our skincare routines—from the cult-favourite, glow-inducing AHA/BHA Peeling Solution, which you can read a review about here, to the Salicylic Acid Masque for combatting acne and unclogging pores. Expanding into hair care, brow and lash treatments and even makeup, The Ordinary is our port of call for every step of a beauty routine.
And it should also be yours this Black Friday!

7. Medik8
We've already gushed about several brands on this list that put science at the forefront of their formulas, but Medik8 perhaps takes the cake.
You'll want to get your hands on their cutting-edge skincare this Black Friday and treat your skin to products that use groundbreaking ingredients (like a unique retinol super molecule in their r-Retinoate collection), time-release tech and increased ingredient stability to deliver gorgeous results every time.
The products are eco-friendly and ethically sourced as well, so this is a treat you definitely don't have to feel guilty about!

8. Olaplex
Everyone's favourite hair repair brand needs no introduction, and is without a doubt one to watch this Black Friday. With more luxury price tags (that are totally worth it for the patented bond-building tech that brings damaged hair back from the brink), you'll want to grab some hair repair bestsellers while they're on sale. If you've been heat styling your hair a little too often or have been bleach-happy lately, there's no better brand to run to.
We especially love the No.3 Hair Perfector and No.7 Bonding Oil, or the Olaplex shampoo and conditioners for daily repair (there's options now for toning blondes and removing product buildup too!).
Your hair (and your wallet) will thank you for stocking up on Olaplex while it's on sale. If you don't know which product(s) to buy, read up on Olaplex's offerings in our Beginner's Guide.

9. Ghd
And for hair styling rather than care, we'll be watching ghd like a hawk this Black Friday to get all the goodies for salon-worthy hair on sale.
Founded by three hairdressers but loved by us regular people as well as the pros, ghd has professional-standard hair dryers, straighteners and curlers, brushes and styling products to get any hairstyle you could dream up.
The luxe black and gold packaging makes their products a great Christmas gift too—if you're not too busy shopping for yourself, that is.
Related Categories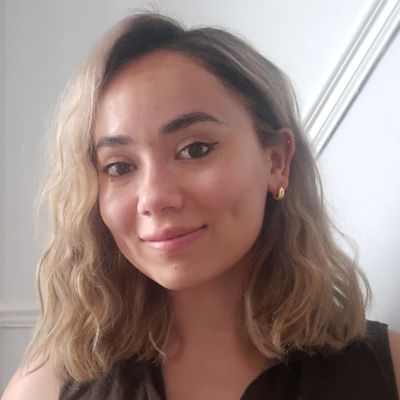 Gabriella is a junior content writer with a background in creative writing, content marketing and journalism. She's passionate about all things makeup and skincare, but especially vegan and cruelty-free beauty that is effective and inexpensive.