Guide to Clarins Skincare
Clarins: The Ultimate Anti-Ageing Skincare Guide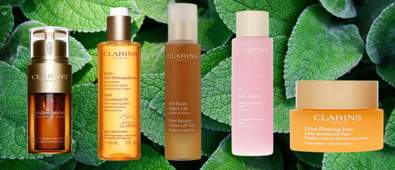 Sure, you could avoid smiling and sun exposure for your entire life to slow down signs of ageing, but that doesn't sound like much fun to us. So it's pretty important, especially if you're worried about sagging skin and age spots, to start early on an anti-ageing skincare routine.
That being said, if you're late to the skin regimen party, don't fret (that'll only cause more wrinkles!), you'll still get great results with a routine built on highly effective products from brands that specialise in anti-ageing.
Enter French family-owned brand Clarins!
Just one of many things we love about Clarins is the principles on which it was founded—listening to women's needs and utilising the power of nature.
Since its start in 1954 by Jacques Courtin-Clarins, the brand has been all about understanding what products women want and then creating highly effective solutions with plant-based ingredients. They 'always choose a natural ingredient over a chemical one' as long as the efficacy is the same, and are constantly discovering new properties of botanicals that do wonders for skin.
Sustainability
But Clarins don't just stop at using nature, they respect it.
In Domaine Clarins, the brand's open-air laboratory in the Alps, growers use gentle farming techniques in pollution-free soil according to plants' natural growing season. On top of that, they're part of a plethora of initiatives that provide meals for children, support the planet's biodiversity by protecting and growing forests, combat plastic waste in water and much more.
As for future goals, by 2025, Clarins have committed to a 100% sustainable supply chain, 100% recyclable packaging and a 30% reduction in their carbon footprint—to name a few.
How to build an anti-ageing skincare routine
Clarins recommend using an anti-ageing day cream, night cream and eye cream daily, paired with a face scrub or exfoliating treatment once or twice a week to slough off those dead skin cells and help your products get into your skin.
They offer expertly crafted products for all skin types, designed to give you back the suppleness, firmness and radiance of youth.
To help you get started, we've rounded up our favourite products from Clarins. Whether you're building an anti-ageing routine from scratch or are just looking for a few new wrinkle-busters to add to your collection, there's definitely something for everyone from this chic and sustainable brand.
CLEANSERS
Whilst none of Clarins' cleansers have explicit anti-ageing properties at a first glance, they're pretty much all super gentle to the skin, which is a must-have for maturing skin - which becomes more delicate as we age. They also all contain a blend of Alpine herbs that are grown on Domaine Clarins, designed to soften and protect the skin.
Dermatologists recommend choosing cleansers that are gentle, barrier-strengthening and oil, milk or cream based to ensure you don't strip your skin. You want something that will give you an effective cleanse, getting rid of impurities and makeup, to make way for all of the other amazing anti-ageing products in your routine.
We love how nourishing Clarins' cleansers are, and we're sure your skin will love them too!
Shop our favourite cleansers:
ESSENCES AND SERUMS
Once you've cleansed and toned, it's time for your essence and serum! Clarins have a huge range of options for preventing signs of ageing, no matter your skin type.
Generally, essences are targeted more towards hydration whilst serums are slightly thicker and contain high concentrations of ingredients to address different skin concerns. You don't always need both, but if you'd like to cover all your bases, skincare experts recommending using an essence and then serum (since you're moving lightest to heaviest when it comes to skincare).
Shop our favourite anti-ageing Clarins' essences:
And here are our top anti-ageing Clarins' serums:
MOISTURISERS
As we already touched on, as we get older and our cell processes slow down, our skin often appears drier, duller and more sagging. We lose collagen and therefore structure and elasticity in our face, but Clarins has created several moisturisers that help it look plump and glowing. With lovely ingredients to tone and hydrate the skin, such as their botanical alternative to retinol called harungana, Clarins' moisturisers are sure to give your skin a real boost.
Our favourite anti-ageing Clarins moisturisers:
Here's how Clarins recommends applying your face creams:
BODY CARE
As we always say, skincare isn't just about your face. And this is especially true when it comes to anti-ageing skincare, as your body can also show tell-tale signs of age.
Clarins have plenty of firming treatments to help tone and firm sagging skin all over the body, so here are just a few of our top picks.
GIFT SETS
You know we love a good gift set, whether it's actually for someone else or if you're planning to pocket both the gift and the savings that usually comes with buying a set.
Clarins' gift sets come in the cutest bags, with everything you need to support glowing and youthful skin.
Now that you're all loaded up on knowledge about Clarins and a cartful of their anti-ageing goodies, you might like to read about The BestRetinolAlternatives for Sensitive Skin to further address signs of ageing or more of our favourite Anti-Ageing Skincare Products for Fine Lines and Wrinkles.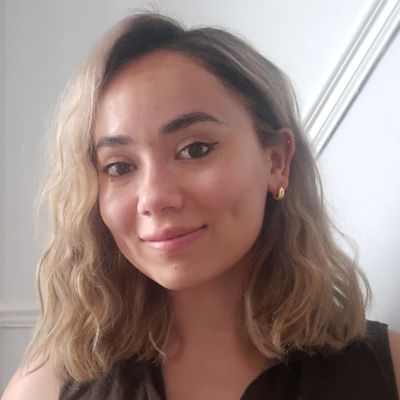 Gabriella is a junior content writer with a background in creative writing, content marketing and journalism. She's passionate about all things makeup and skincare, but especially vegan and cruelty-free beauty that is effective and inexpensive.