A Beginner's Guide to Olaplex
How to Use Olaplex Hair Products: The Beginner's Guide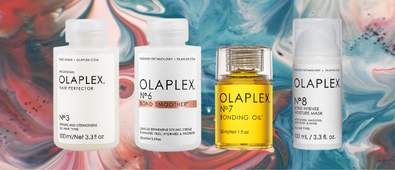 Whether you're guilty of over bleaching your hair or using too much heat styling, we've all put our precious strands through the wringer. However, one brand that pops up again and again as the ultimate hair saviour is Olaplex. In fact, it took the number one spot as the hottest hair care brand in our 2022 Hair Report.
We've all heard the rave Olaplex reviews and seen the impressive before and afters, but what with a slightly confusing numbering system it can be difficult to know where to start. That's where the hair aficionados at Cosmetify come in. We've done the hard work and have created a foolproof how-to guide for all our favourite Olaplex products.
What is Olaplex?
Firstly, we've got to explain what makes Olaplex so special and why we need their bond maintenance treatments in our lives.
Olaplex has previously been a salon-only treatment, which professional stylists use to help repair and rebuild damaged hair. Luckily for us, you can now get your hands on their science-backed hair treatments in the comfort of your own home.
Their products help repair all types of chemical damage, like relaxing and keratin treatments, as well as perms and colouring. If you've managed to avoid the bleach but still have damage from heat styling, brushing or even environmental stressors, the Olaplex products are still suitable for you.
No matter if you have curly, fine, thick or coarse hair, Olaplex works for ALL hair types.
What does Olaplex do?
But what does Olaplex actually do? Here's the snazzy science bit.
Olaplex isn't like other hair treatments. While other hair care brands simply smooth over the problem, the Olaplex formula actually repairs the damage using their patented single ingredient Bis-Aminopropyl Diglycol Dimaleate. This works on a molecular level to restore your hair. In fact, it is the only patented bond builder in the biz.
Basically, over styling and hair stressors can break the strong disulphide bonds in the hair. These bonds are necessary for a healthy-looking 'do. This breakdown then creates a single sulphur hydrogen bond which can pair with three oxygen molecules. If this happens it produces cysteic acid which can eat away at the protein in your hair. This is bad news for our beautiful tresses!
So, what Olaplex does is pair quickly with the single sulphur hydrogen bond to link the bonds back together to recreate the healthy disulphide bonds.
Still not sure what that means? Don't worry, just know that salons across the globe use Olaplex treatments to achieve soft, shiny, strong and healthy-looking results.
Which Olaplex to use?
Wondering which Olaplex products to use? Buckle up, as we're about to break down exactly how to choose the right Olaplex number for you. With everything from shampoo and conditioner to treatments and styling aids up for grabs, there's something to suit every hair type and concern.
What is it? This miracle worker is a great way to prep and prime the hair for the No.3 Hair Perfector. It's the at-home version of the Olaplex No.2 Bond Perfector, which is only available to professional hair stylists.
How to use: Apply No.0 to dry hair and comb through to cover the whole head. Allow to sit for 10 minutes then add the No.3 Hair Perfector on top and allow to sit for another 10 minutes. Then rinse thoroughly and follow with your shampoo and conditioner.
The benefits: This hair treatment replenishes your dull, tired and broken locks by rebuilding broken bonds. It helps you achieve silky-smooth results with added shine.
What is it? Get your hands on their best-selling No.3 Hair Perfector, which contains a Bond Multiplying System to reconnect the broken bonds of the hair. It's a treatment for all hair types and is unlike other products on the market.
How to use: Start with damp hair and apply from the root to tip. Leave on the hair for at least 10 minutes. Rinse thoroughly and follow with your regular shampoo routine. Use No.3 alone or alongside the No.0 Intensive Bond Building Treatment.
The benefits: Transforms damaged hair and ensures smoother, vibrant and stronger results. It's also great for hair growth and prevents dryness and split ends.
What is it? A restorative shampoo that repairs broken bonds, while also cleaning the hair and removing excess oil, dirt and product build-up. This formula is safe for coloured hair and is free from parabens, sulphates, phthalates.
How to use: Take a small amount and gently massage across damp hair and scalp to create a lather. Rinse thoroughly and follow with the No.5 Bond Maintenance Conditioner.
The benefits: Your locks feel cleaner, glossier and soft to the touch. It's a great way to save over-styled, weak and tired hair.
What is it? An all-new shampoo that utilises a broad spectrum clarifying system in order to remove stubborn impurities, product build-up, chlorine, pollutants and harsh water chemicals from strands.
How to use: Massage the shampoo on to wet hair and work into a lather. Allow five minutes for it to process before rinsing. It can be used weekly in place of your regular shampoo.
The benefits: Hair that has airy volume and softness, restored shine and vibrant colour clarity. The scalp is also given a deep cleanse for your healthiest hair yet.
What is it? A new and innovative treatment that specifically caters to blonde, highlighted and grey hair types. The highly-concentrated purple shampoo cleanses, refreshes and repairs dry, coloured strands, all whilst neutralising unwanted orange and brassy undertones.
How to use: Apply the shampoo to wet hair, work into a lather and allow it to process. It can be used two to three times a week or as often as needed to banish brassiness.
The benefits: Blonde and lightened hair, whether it be all-over colour or balayage, stays fresher, brighter and more vibrant, for longer. Plus, dry, brittle and broken strands are fortified for a softer, shinier and stronger feel.
What is it? This moisturising product helps repair your hair on a daily basis. Not to mention, it's vegan-friendly and has a nasty-free formula that is suitable for all hair types.
How to use: Apply after using the No.4 Bond Maintenance Shampoo. Use a generous amount and work through the lengths and ends. Leave for three minutes and rinse.
The benefits: This everyday conditioner repairs and nourishes your hair with one impressive formula. It strengthens, hydrates and maintains your favourite hair colour for vibrant results even after you've left the salon.
What is it? A leave-in treatment that you can use to tame unruly locks and flyaways for a whopping 72 hours. Again, this Olaplex treatment is suitable for even coloured treated hair and helps relink any broken bonds caused by styling.
How to use: Take a small amount on your fingertips and smooth across damp or dry hair. Focus on the lengths and ends, before styling as you typically would.
The benefits: The smoothing cream moisturises your strands, while also speeding up the styling process. It's the perfect fuss-free option for repairing dry and damaged hair as it doesn't weigh down your locks and you can leave it in without worrying about it.
What is it? A hair oil that tames frizz, repairs damaged bonds and protects your hair from heat damage up to 450°.
How to use: Use a few drops and smooth across wet or dry hair before styling with heated tools like hair dryers, straighteners or curlers.
The benefits: It feels lightweight and doesn't leave you with a greasy finish. Instead, it repairs your hair and protects your locks against pesky heat damage. The No. 7 Bonding Oil is also great for adding a much-needed boost of shine to dull hair.
What is it? This concentrated hair mask strengthens the hair and uses their unique formulation to repair brittle, weak and damaged locks. It's perfect for hair that has suffered from chemical treatments and environmental damage.
How to use: Take a few pumps and work through damp, clean hair. Leave for 10 minutes and rinse thoroughly. Use as a weekly mask treatment.
The benefits: Adds even more shine and moisture to your strands for fast-acting results. Hair looks and feels healthier after use. Plus, it doesn't weigh down your hair, but instead adds plenty sexy va-va-voom volume and body.
What is it? The latest and greatest from Olaplex. This weightless, leave-in, silicone-free hair serum shields hair from pollution for 48 hours and provides heat protection up to 450°F.
How to use: Use No.9 on days you wash your hair and any days in between for added protection. Apply a small amount to damp hair working upward from ends to roots. Use more as needed for longer, thicker hair.
The benefits: As well as giving hair all-round protection against the elements, the serum provides unmatched softness and a satin-like shine. Locks are easier to style and manage as tangles and frizz are made a thing of the past.


Olaplex Collections
Not sure whether you want to take the plunge with Olaplex? Why not try their trial kit which gives you four small travel friendly options? This includes No. 3, No. 4, No.5 and No.6. Test out all the best-sellers before splurging on full-size products. Already a convert? Then get your hands on their money saving collections!
And there you go, everything you need to know about Olaplex. Take it step by step and watch your hair return to its healthy, natural state.
For more beginner guides to some of our favourite brands, take a look at our Kérastase Range Guide, our Ultimate OUAI Hair Care Guide and our Bumble and bumble Hair Product Guide. Or, why not check out our hair products sale to find discounts on your best-loved beauty buys?
Related Categories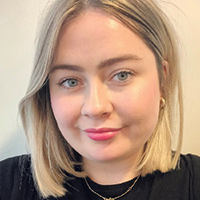 Rebecca is a content writer with over three years' experience and a keen interest in cosmetics. Cosmetify allows her to combine her blogging skills with her passion for beauty.