An Easy Guide to ELEMIS Skincare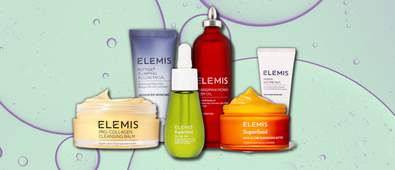 Looking to update your skincare routine with a little more luxury? We've got just the brand for you!
ELEMIS uses cutting-edge patented technology to power their award-winning skincare products, and has proven the efficacy of their products through rigorous testing, clinical trials and the ELEMIS spas.
If you like your beauty regime to be eco-friendly, then you're in luck. ELEMIS was founded in 1989 with the mission to create 'a skincare range as close to nature as possible', and it uses responsibly-sourced active plant extracts and bio-engineered nature identicals to avoid stripping the earth of its natural resources.
They also make safety and efficacy their priority when developing products, cutting out over 2000 potentially harmful ingredients (formaldehyde, mineral oil, parabens, phthalates and SLS/SLES, just to name a few) and not bothering with trendy ingredients that might not be the best for your skin just to make a buck.
Need a few more reasons to fall in love with this brand? Besides being super effective, of course, the products are all created with natural fragrances and luxurious textures for a full aromatherapy experience and they develop and manufacture everything in England. Named the Best Premium Skincare Brand by the UK Sunday Times in 2020, this is a top brand to shop to upgrade your beauty routine and make a real difference to your skin.
Browse our round-up of the top ELEMIS collections and best selling products, and find your new skincare must-haves.
ELEMIS PRO-COLLAGEN
We'd say that ELEMIS' Pro-Collagen range is their shining star, but really, this brand has so many dazzling ranges that we're practically blinded.
Still, Pro-Collagen is a favourite amongst ELEMIS fans as no matter your skin type or other skin concerns, we're all ageing and slowly losing the collagen that gives our faces the plumpness of youth. This range is designed to combat this loss with the deeply hydrating power of marine actives.
This award-winning range is chock full of products that smooth fine lines and wrinkles, improve hydration and plumpness, and leave you looking nourished and young.
From cult-favourite cleansing balms to oils to face creams, shop the best of Pro-Collagen below, or check out the entire range here.
Interested in finding more retinol alternatives? Here's our blog on the best anti-ageing ingredients that don't irritate your skin.
ELEMIS SUPERFOOD RANGE
Another incredibly popular range from ELEMIS is their Superfood line.
Every product in this delicious collection is loaded with prebiotics, fermented plant actives and vitamin-rich superfoods to feed your skin from the inside out and help it to look as fresh and radiant as it can be.
Like you might choose a green juice or supplement to get a nutrient-dense dose of greens for your body, these innovative products pack in a dose of greens for your skin with the likes of kale, wheatgrass and broccoli. Yum, yum!
Here are some ELEMIS Superfood faves you might like to try, or you can shop the entire range here.
BEST ELEMIS EYE TREATMENTS
Some eye creams are just a marketing gimmick, repackaging moisturisers into smaller and more expensive tubes—but not these ones! ELEMIS offers cutting-edge eye treatments that are clinically tested to support the delicate skin around your eye.
You can wave good-bye to puffiness, fine lines, dark circles—the whole shebang—and say hello to plump, bright and hydrated skin.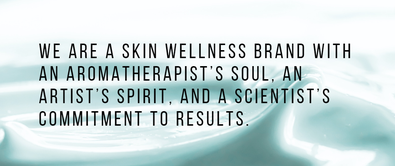 BEST ELEMIS NIGHT CREAMS
A high-quality night cream is essential for helping your skin repair itself at its peak regeneration point. ELEMIS ups the ante with their night creams, loading them with more potent actives and making the formulas richer—to ensure your wake up with soft, hydrated skin.
BEST OF ELEMIS BODY CARE
Life is hectic—we get it. But body care can be a great way to slow down and take some time for yourself. Even if you don't have time to enjoy one of ELEMIS' luxurious bath products, adding a nourishing shower gel or silky body oil to your body cleansing routine can make a huge difference to getting ready for the day or winding down at night.
Since the brand owns a range of spas, it's no surprise that their products create a relaxing, spa-like experience with their sensorial aromatics and divine textures.
Treat yourself to one of these best selling body care products:
MUST-HAVE ELEMIS GIFT SETS
Whether you're looking to test some new products in mini-version, save some money on full-size faves or gift your friends or family some goodies, there's an ELEMIS gift set for everyone.
OTHER ELEMIS BESTSELLERS
As a bonus, here are a few other favourites that didn't fit into any of our other categories but that we just had to tell you about—as much as we'd like to keep them to ourselves.
If you're riding the skincare buzz after reading about all these goodies, you might like to check out our other round-ups of top high-end brands. Get the low-down on acne- and wrinkle-fighting, cruelty-free goodies in our Ultimate Guide to Dermalogica Products or read up on a celebrity-favourite brand in our Guide to Sarah Chapman.
Not beholden to one brand and like mixing up your skincare routine? Then check out our Guide to an EntirelyVeganBeauty Routine.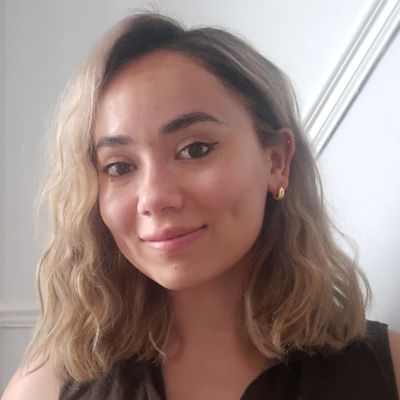 Gabriella is a junior content writer with a background in creative writing, content marketing and journalism. She's passionate about all things makeup and skincare, but especially vegan and cruelty-free beauty that is effective and inexpensive.