Best Sarah Chapman Products
Sarah Chapman: The Complete Guide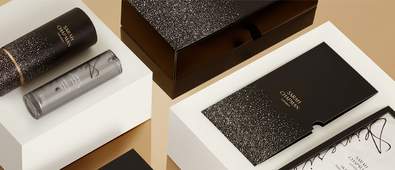 Treat your skin to an extra special skin care brand. Sarah Chapman is the specialist facialist company that develops state-of-the-art skin care treatments, most of which are loved by A-lister celebrities and influencers alike.
These sophisticated formulations have become the go-to for those that lust after post-facial skin, providing an elite experience that transports you from your bedroom to the brand's Chelsea-based spa. Below, we've rounded up their most popular products to ensure that you discover the best of Sarah Chapman.
Sarah Chapman Cleansers Range:
Take your skin care routine to the next level with a superior cleansing system from the masterminds behind Sarah Chapman.
The brand has put together an expert range of cleansers that each work to tackle specific skin care issues, resulting in a happier and healthier visage. From makeup removers to skin-enhancing essentials, each cleanser combines the best ingredients and technologies together to provide the ultimate cleansing system.
Cleansing acts as the first step in any skin care routine, washing away the likes of dirt, grime and oils to provide a clean base. With this in mind, it is important to find a cleanser that works for you and your personal needs, which is where the Sarah Chapman cleanser range steps in.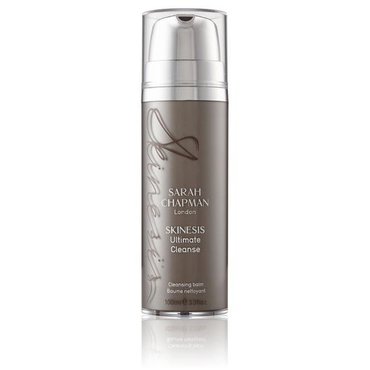 £54.00
Think of this cleanser as your very own topical, skin-enhancing cocktail. Filled to the brim with soothing ingredients like baobab, borage, jojoba, chamomile and rosehip, this balm melts away the toughest makeup for clean and hydrated skin, whilst antioxidants and vitamins protect you from environmental aggressors. You'll also benefit from the collagen and coenzyme Q10 in this oil-based formula, which are powerful anti-ageing ingredients for a plump, youthful complexion.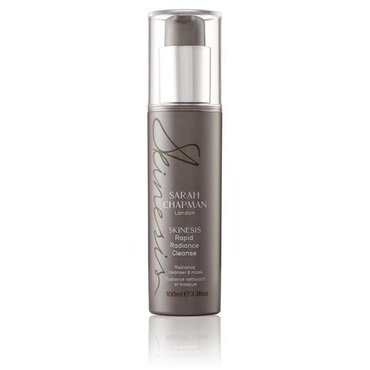 £42.90

£43.00

(1% off)
If you're more concerned about clogged pores and dull skin, choose the Skinesis Rapid Radiance Cleanse, a cooling cleanser that'll brighten your skin right up and clear out your pores. Thanks to the kaolin clay, vitamin C and essential oils in this creamy formula, pores, blotchiness, pigmentation and fine lines are smoothed and evened out to prep you for the rest of your skin and makeup routine.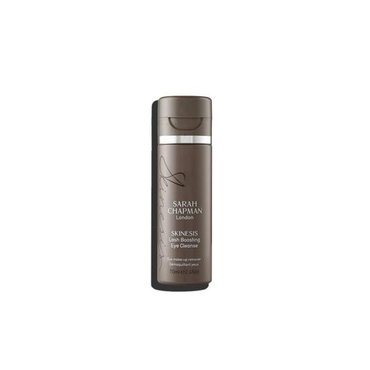 £30.75

£36.00

(15% off)
Eliminate even the most stubborn of waterproof mascara with a formula that is kind to skin but tough on makeup.
This cleanser specifically targets the eye area to enhance and condition the likes of eyelashes and eyebrows while keeping the skin feeling super soft. A biomimetic peptide hair complex called Capixyl is mixed with amino acid-rich Prodew 500 to nourish each and every hair while effectively removing makeup. Meanwhile, infused aloe vera calms irritated skin types for a refreshed yet soothed finish.
Sarah Chapman Serums & Boosters Range:
Boost your complexion's natural radiance with Sarah Chapman's tailored selection of skin treatments. Combining the likes of powerful serums and skin-enhancing boosters, this epic range helps to target common skin woes such as dark spots, fine lines, wrinkles, fatigued skin and dullness.
Jam-packed with antioxidant complexes and skin vitamins, each formula helps all skin types to reach their full potential.
Discover the secret behind a flawless complexion by nurturing your skin with a potent solution. From moisture-intense formulations to wrinkle-busting remedies, this collection of products helps to beautify any and every skin type in style.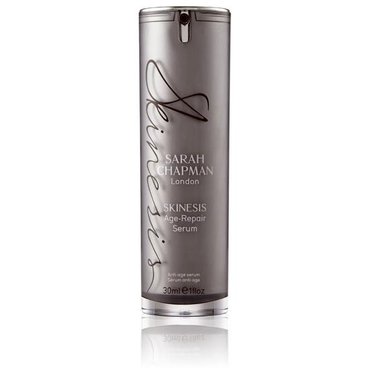 £52.20

£68.00

(24% off)
Having won multiple awards, the Sarah Chapman Age Repair Serum is here to save your skin with a surge of collagen-stimulating peptides. This powerful trio of peptides is then combined with a mix of skin vitamins as well as an antioxidant complex to ensure that the first signs of ageing are tackled head on, resulting in a plumped-up, firmer look.
Loved for its silky texture, the serum smooths effortlessly in and wears beautifully under other skin care and makeup products, working its magic throughout the day.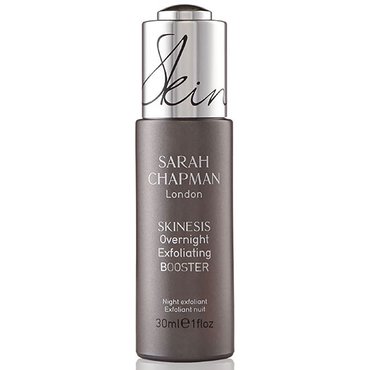 £38.30

£69.00

(45% off)
With this overnight serum, your skin not only recovers while you sleep but renews! The gentle exfoliation of lactic acid diminishes pores and blemishes, aided by willow bark and patented Exfolactive EL and Glycorepair. Since the formula tightens your pores, it's less likely they'll get clogged again in the future, plus the cell renewal process also targets fine lines. What's not to love?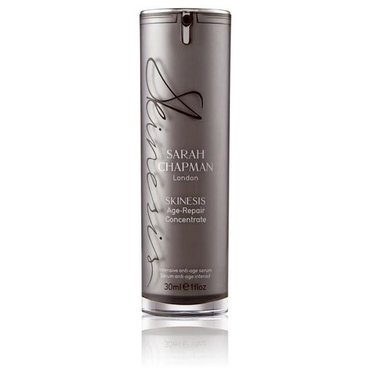 £55.90

£98.00

(43% off)
Discover a serum that visibly improves the appearance of major skin impurities. Tackling the likes of uneven skin tones, wrinkles and loss of elasticity, this intense solution contains double the strength of many scientific actives found in the brand's Age-Repair Serum, making it their most powerful formulation yet.
Vitamin A is infused into the antioxidant-rich formula which helps with collagen production, cell renewal and the skin's ability to repair itself. Overall, skin feels renewed and protected against environmental aggressors.
Sarah Chapman Devices & Accessories Range:
You've got all of the lotions and potions, but now it's time to move onto something a little more high-tech. Luckily for us, Sarah Chapman has us covered for all of the best skin-clearing devices.
From pore refining machines to facial steamers, the Sarah Chapman devices and accessories collection contains everything you could possibly need for a red-carpet-ready complexion. Bring the spa to your home with the Sarah Chapman Pro Hydro Mist Steamer or improve your cleansing routine with the brand's professional cleansing mitts. Ideal for die-hard skin care fanatics, this selection of beautifying devices is the perfect investment when lusting after healthier skin.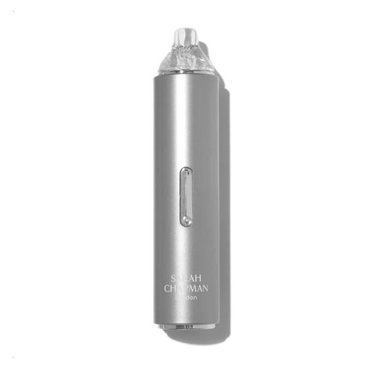 £132.00
Banish the likes of enlarged pores with an intelligent device that extracts the likes of dirt, grime and product build-up.
Created using cutting-edge technology, this device utilises a three-step system that deeply cleanses the pores for clearer, spot-free skin. Ultra-advanced thermo-therapy and ionic cleansing work in tandem with one another to warm and soften up the skin, while ultrasonic vibrations loosen congested pores for an easy extraction. This is polished off with a focused suction action that removes both white and blackheads.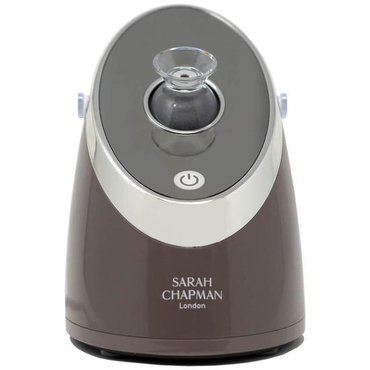 £138.00
Unclog congested pores with the purifying steamer of the decade. This innovative device emits ionic, nano-sized steam particles that penetrate the skin deeply, breaking down any dirt and debris.
Choose from five to 10 minutes based on your schedule and detoxify your face with a cleansing mist that works to brighten up your overall complexion. While this intelligent device works to rid the skin of blemishes, it is also widely used to rehydrate drier skin tones for a revived finish.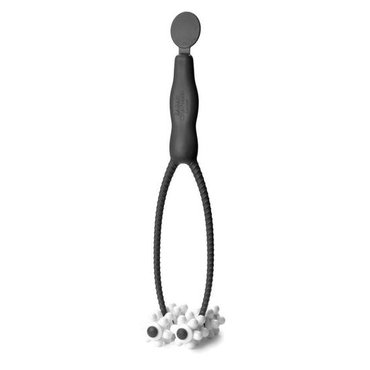 £34.00
Acting as your very own facialist, this unique and cult-followed device allows you to bring the spa into your very own home.
Containing eight heads and 48 nodules, the Sarah Chapman Facialift helps to reshape and refine the contours of your visage for a more toned finish. This clever system releases the likes of unwanted tension that surrounds the jaw whilst also assisting with the process of lymphatic drainage.In turn, skin looks more youthful and boasts a radiant glow!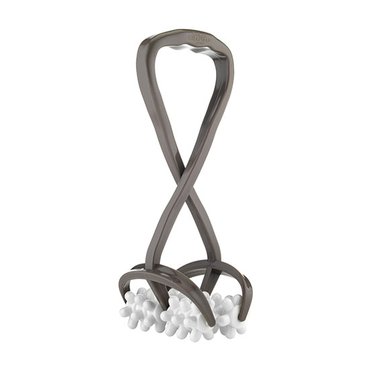 £36.00
And there's a version for sculpting your body too!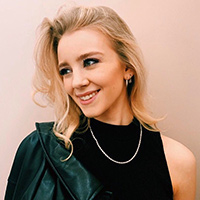 With five years' experience under her belt, Ellie has worked alongside a range of highly regarded makeup artists, giving her a real insight into what consumers should be spending their money on.