The Ordinary Skincare Guide
The Ordinary Skincare Guide for Beginners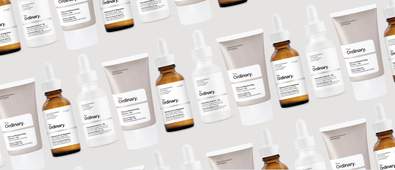 Join the gym, eat less junk, save more and spend less: we all have goals that we like to set, but for the beauty-obsessed, there's one that tops the list – achieving our best skin yet.
If you're on the hunt for the most sought-after skin care products, then look no further: The Ordinary is a skin care brand that has caused mass disruption in the beauty industry with its super effective, wallet-friendly formulas.
Being everything but ordinary, it's the skin care wardrobe that boasts an extensive clinical range, strips back on unnecessary packaging and is upfront with its ingredients. But, while they may be straight-talking, their scientific product names and potency percentages are pretty hard to get your head around, especially if you're new to the brand.
To make things easier for you, we've put together a complete The Ordinary skincare guide so that you can kick start your skin SOS with a killer collection.

The Cleansers
Best for: all skin
What is it? Face Cleansers are the first step in your skin care routine and help to wash away dirt, makeup and impurities.
The benefits: Soft, clean skin that's hydrated and free from dirt build-up.
The Products
It's your one-stop-shop to squeaky-clean skin. The Squalane Cleanser is all you need to efficiently wash away dirt, oil and makeup. It starts with a balm-like texture before melting into a hydrating oil, making it a superstar for unclogging pores.

Vitamin C
Best for: dull skin
What is it? Vitamin C is the best and biggest antioxidant of them all.
The benefits: Brightening skin and protecting it from environmental aggressors.
The Products
This formula protects your skin against free radical damage, targeting the targets signs of ageing and uneven skin texture. Not only does it add a dose of brightness to the skin, but also a boost of hydration.
This is the powerhouse that visibly targets uneven skin tone, dullness, texture and signs of ageing all at once. It contains a high vitamin C potency in a water-based formula, which feels lightweight on the skin.
Want complete control over your dose of vitamin C? Look no further than the 100% L Ascorbic Acid Powder. This formula is perfect for mixing with other night-time treatments in order to give them extra antioxidant and anti-ageing support. Simply mix the powder into your favourite products – staying away from direct acids, retinoids and formulas that utilise niacinamide or peptides – and voila, you can reap multiple skin benefits all at once.

The Retinoids
Best for: all skin
What is it? In simple terms, retinol is the derivative of vitamin A.
The benefits: Its benefits include speeding up cell turnover, boosting collagen and reducing the appearance of fine lines, pores and pigmentation.
The Products
Retinol in Squalane is a light, serum-like formula that's perfect to use at night after cleansing and before oils and creams. As retinol can often irritate sensitive skin, first-time users should work up through the percentages. This formula boasts a 1% concentration that's great for gently plumping and firming skin.
Wave bye-bye to early signs of ageing, as this serum reduces the appearance of fine lines and wrinkles, dark spots and more. Packed with next-generation retinoid technologies, the expert emulsion sorts out your skin without causing further damage or irritation. It's a must-have for all skin care routines!

The Direct Acids
Best for: dull skin and uneven skin tones
What is it? When it comes to acids, there are two types you can choose from. Alpha-hydroxy acids (AHAs), which often come in the form of glycolic or lactic acid, and beta-hydroxy acids (BHAs), also known as salicylic acid.
The benefits: Acids are perfect for exfoliating away dead skin, brightening dull complexions and improving texture and tone. Bring on glowing skin!
The Products
It's one of The Ordinary's best-selling products, and for good reason too. This toner is powered by glycolic acid and works to correct uneven skin tone, textural irregularities and dullness.
As it's a water-based serum, it layers nicely with other formulas and is ideal to use as part of your night time skin care routine.
This 10-minute exfoliating facial is one of The Ordinary's most-hyped products, and not just because of its epic blood-like appearance. The solution is brimming with AHAs and BHAs that even skin tone and texture, fade acne scars and unclog pores, making it one of the best chemical peels that can be enjoyed at-home.
This acid offers a gentle dermal peeling option for sensitive skin types, thanks to the combination of mandelic acid and hyaluronic acid. As the formula gently exfoliates skin, you can expect your complexion to burst with newfound radiance and the appearance of uneven texture to visibly improve.
A high-strength super-facial right from the comfort of your own home, this formula combines lactic acid and hyaluronic acid to leave you with an even, polished texture that's beaming with radiance.

Make congested complexions and textural irregularities a thing of the past with The Ordinary Salicylic Acid 2% Anhydrous Solution.
This water-free oil-serum is the secret to unclogging pores and evening out skin tone. Supercharged with 2% salicylic acid, it gently exfoliates away the dirt, impurities and grime that sit on the surface of skin and cause a dull complexion.
If spots are stressing you out then this could be the solution. Salicylic Acid 2% Masque is a treatment that works to reduce redness and inflammation by clearing and clarifying the complexion.

The Antioxidants
Best for: all skin
What is it? Antioxidants are the free radical fighters that help to prevent premature ageing of the skin.
The benefits: Your complexion is protected from aggressors such as pollution and harmful UV rays.
The Products
Pycnogenol is the best solution for those wanting a boost of hydration and better skin elasticity. Bursting with antioxidant support, the formula combines collagen with elastin to help protect skin from free radical damage and enzymatic degradation.
This skin care superhero scavenges in the skin to eliminate all the gunk and free radicals by converting them into good stuff – AKA, water and oxygen. Use it in both the mornings and evenings after water-based serums.
Side note: do not use this formula at the same time as an acid as it will break down the EUK molecules.
Two of the most powerful antioxidants have come together to produce a highly concentrated serum that defends against signs of ageing. The 3% dose of resveratrol maximises the age-defying effects of the formula, whilst ferulic acid protects and preserves your youthful complexion. A few drops of this stuff is more than enough to fix textural irregularities and fend off fine lines.

The Hydrators and Oils
Best for: dry and dehydrated skin
What is it? A collection that gives your complexion a huge dose of TLC.
The benefits: Totally hydrated and nourished skin.
The Products
The Ordinary's 100% Organic Virgin Sea Buckthorn Fruit Oil is the best when it comes to instant skin rejuvenation. Taking care of dark circles, fine lines, stretch marks, dryness and more, it's all you need to improve the overall appearance of your complexion.
This all-rounder oil is the perfect choice if you're just starting out on your skin care mission. Linoleic, oleic, stearic and palmitic acids accompany vitamins, minerals and antioxidants to create a killer combo that strengthens, hydrates and moisturises skin. You can even use it as a hair treatment to soften and strengthen your locks.
Hyaluronic acid is the skin saviour that every beginner needs in their routine. This lightweight serum boasts a hyaluronic acid and vitamin B5 duo to leave skin soft, smooth and free of fine lines. Use in the AM and PM before oils and creams.
This bottle of goodness targets all types of skin concerns, from dehydration to uneven skin tone and signs of irritation. It combines micro-algae with argan, rosehip and Brazil nut oil to supply your skin with ultimate hydration and nourishment. Simply apply it after serums in the A.M or P.M.
Applying this oil once a day will help your skin in more ways than you ever imagined. Rosehip seed is bursting with pro-vitamin A and linoleic acid, both of which help your skin barrier stay strong, healthy and radiant.
Amino acids, fatty acids, ceramides, hyaluronic acid and many other factors are combined to create this hero hydrator. The topical cream boasts a super lightweight, non-greasy texture that can be applied directly to skin for a supercharged and long-lasting boost of hydration.

The Molecules
Best for: all skin
What is it? A pick and mix of products that help to target specific skin concerns.
The benefits: You can give your skin the care it needs by treating everything from fine lines and wrinkles to pigmentation and puffiness.
The Products
This formula is a firm favourite within the Cosmetify office. Ideal for combination and oily skin types, it's a beast when it comes to regulating sebum production, minimising pores and targeting acne blemishes. Be sure to avoid using niacinamide with pure vitamin C products as they conflict with each other.
The Niacinamide Powder is one of the newer additions to The Ordinary lineup and we think you're going to love it.
It's been specially formulated in a powder format so that you can indulge in a DIY experience. Simply mix the powder with your favourite water-based solutions to target your specific skin concerns.
Fed up with dark circles and puffiness around your eyes? The Ordinary Caffeine Solution 5% + EGCG is all you need to fake a good night's sleep as the blend of antioxidants and anti-inflammatories brighten and de-puff peepers.

The Peptides
Best for: all skin types but especially mature
What is it? Peptides are strings of amino acids that help to boost collagen and elasticity of the skin.
The benefits: Skin that is plump, firm, and full of youth.
The Products
Not sure where to start and what to choose? Turn your attention to the buffet – a multi-purpose serum that is great for The Ordinary newbies. Dubbed as botox in a bottle, it works to boost collagen and elastin, ease skin conditions like rosacea and acne and hydrate skin.
Allow Matrixyl to work its magic on your complexion. This trademarked peptide and hyaluronic acid composition is super effective when it comes banishing fine lines and other signs of ageing. It transforms skin back to its youthful, radiant self in no time at all.
Packed with peptides and a host of natural extracts, this all-new lash and brow serum has been expertly designed to support thicker, fuller and healthier-looking eyelashes and eyebrows. With results visible in less than four weeks, it's no doubt your fast-track to longer lashes and fluffier arches.

The SPF
Best for: all skin types
What is it? A face sunscreen packed with antioxidants that protect against harmful UVA and UVB rays, sun damage and other external aggressors.
The benefits: Skin is protected against sun damage and visible signs of ageing.
The Products
This hydrating face SPF is essential if you want to ward off signs of premature ageing. Suitable for all skin types and tones, it's formulated with ZnO to absorb UV rays without creating radicals and effectively shield skin from sun damage. Better still, it's packed with antioxidants for extra support against irritation and inflammation of the skin.

The Makeup
Best for: all skin
What is it? Skincare-infused makeup products that target breakouts, pigmentation, dark circles and signs of ageing.
The benefits: A complexion that appears more uniform.
The Products
Blur the look of those perfect imperfections – including fine lines and enlarged pores – with this advanced adaptive silicone primer. Made to prolong the staying power of your makeup, this primer creates a fresh, shine-free canvas.
Meet the foundation that sent shockwaves through both the makeup and skincare sectors. Colour pigment is suspended in the brand's iconic 'spreadability system' to create a lightweight serum that delivers a subtle, semi-matte coverage. Available in 21 versatile shades, it's a fan-favourite among all skin tones and types.
After the success of the foundation, it was only right that The Ordinary launched a concealer to accompany. The cream-like formula is infused with the same signature 'spreadability suspension system' in order to deliver high coverage with a 'real skin' finish. Available in 21 shades, it's ideal for brightening and concealing the face.


The Haircare
Best for: all hair types, including colour-treated
What is it? A haircare range that focuses on improving hair and scalp health. The minimalist formulas are powered by science-backed, non-irritating ingredients for maximum results.
The benefits: minimised tangling and breakage; softer, stronger and shinier strands, plus a hydrated and protected scalp.
The Products
Boasting a 'gentle-is-essential' formula, the Sulphate 4% Cleanser for Body and Hair is an effective hair and body wash that rids your hair, skin and scalp of excess sebum, dirt, debris and product build-up. The super light foaming formula is made with a modified sulphate derivative to ensure that skin and hair is well-cleansed without feeling stripped, dry or irritated.
This vegan-friendly conditioner has a milk-like texture that gently hydrates each and every strand for softer, shinier, more manageable hair. Powered by behentrimonium chloride - a minimalist, plant-based ingredient - the formula delivers conditioning benefits without overburdening the hair.
Meet The Ordinary's first ever hair and scalp serum. Tailored to suit the scalp, this non-rinse serum provides much-needed hydration to the hair and scalp with a combination of hyaluronic acid and amino acids. Signs of dryness and dehydration are eliminated and locks are left with a lustrous shine.

The Skincare Sets
Best for: all skin types
What is it? A collection of The Ordinary's best-selling products which have been organised into a fool-proof step-by-step regime.
The benefits: A complete skincare routine that effectively targets your skin concerns.
The Products
Featuring the Squalane Cleanser, Ethylated Ascorbic Acid 15% Solution, Caffeine Solution 5% EGCG and Glycolic Acid 7% Toning Solution, this is the ultimate starter kit for complexions that need to restore radiance. The expert formulations are designed to work in harmony, leaving dull skin looking bright and healthy.
The Ordinary have grouped together their cult skincare products to form an effective and easy-to-use skin regime. The No Brainer Set is suitable for all skin types and concerns, and unites full sizes of the best-selling Natural Moisturising Factors + HA, Granactive Retinoid 2% Emulsion and the Buffet.
So, there we have it – a breakdown to prevent future beauty breakouts. We've made sure that The Ordinary skincare guide covers everything from the basics to the complicated stuff so that you're fully equipped with all that you need to know.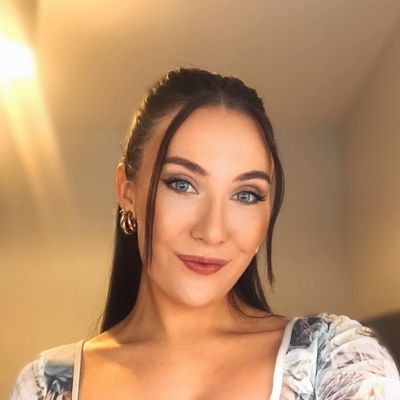 As the Senior Content Editor for Cosmetify, Carly is the go-to for all the latest (and greatest) beauty tips, tricks and trends. With over six years of experience in the industry, she knows all the ins-and-outs when it comes to health, beauty and wellbeing.