Gold Eyeshadow Looks to Try this Autumn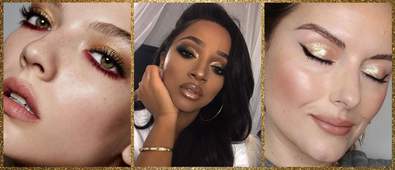 Autumn is well under way and I couldn't be more excited. Call me a summer scrooge but this is my favourite time of the year. Not only is it socially acceptable to drink buckets of hot chocolate, but we all get to pull on our big coats and wear the best autumnal shades. Best of all it's the perfect time for gold eyeshadow looks.
Taking inspiration from the autumn look-books and catwalks, we've decided to put together the five best gold eye makeup looks for you try. This season, it's all about shimmer, playfulness and creativity; the nights may be getting darker and colder but your makeup is only going to get brighter and bolder…
1. Gold glitter eyeshadow
Wearing gold glitter eyeshadow doesn't have to be intimidating. Sure, you can go all out and create a killer shimmer, but you can also play it down for a day-to-day look. Apply a wash of gold glitter all over your eyelid and add a cute winged liner for a simple yet effective use of gold shadows this autumn.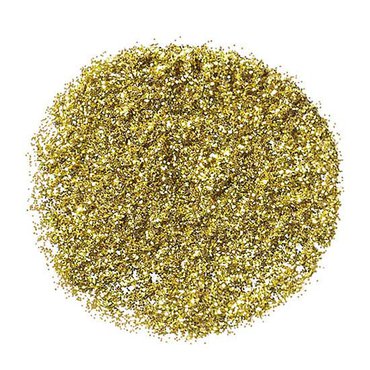 To try this gold glitter eyeshadow look, use the NYX Professional Makeup Face & Body Glitter. Apply a dense amount with a flat brush for a bold eye or apply with a damp eyeshadow brush to get the wet look effect.
Go To Store
2. Gold smokey eye
Get your glam on with a gold smokey eye. This sensational look helps you stand out from the crowd – definitely one for the beauty buffs among you. Make sure you mix gold eyeshadow with darker, grungier shades to jazz up the ol' faithful black smokey eye.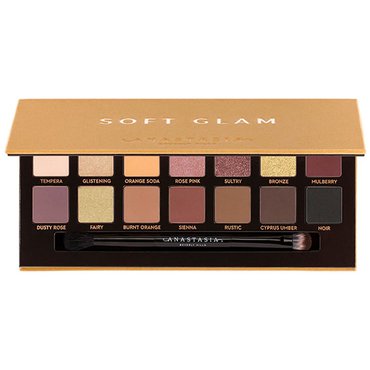 Boasting everything from gold to bronze to black, the Anastasia Beverly Hills Soft Glam Eye Shadow Palette is perfect for achieving this autumn eyeshadow look. Each shade is luxuriously soft, so you can buff and blend your way to a seriously sexy smokey eye in no time at all.
Go To Store
3. Rose gold eyeshadow
One look you MUST try this season is rose gold eyeshadow, as it incorporates autumnal hues such as reds, maroons and browns. This look is the perfect pick-me-up as the weather gets colder and truly adds a spicy touch to your makeup routine, no matter the occasion.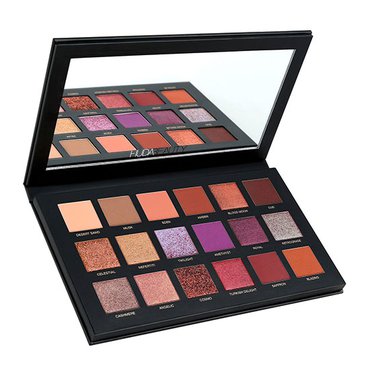 Achieve the rose gold eyeshadow look using the exotic Desert Dusk Eyeshadow Palette from Huda Beauty. The palette has every shade you'll need, with matte, pressed pearl, duo-chrome and glitter textures. You're truly spoilt for choice, so get creative with all the different colours.
Go To Store
4. Metallic gold eyeshadow
Gold eyeshadow gives you plenty of opportunities to play with tone, texture and shade. Go all out and add other metallics into the mix with bronze, red, pink and green. With Christmas just around the corner (it'll be here sooner than you think), it's never been a better time to get into the festive spirit with marvelous metallic eyeshadows.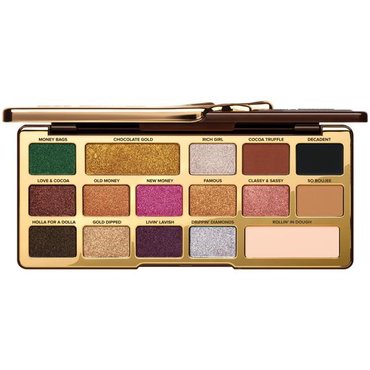 Play with contrasting metallics using the hottest colours from the Too Faced Chocolate Gold Eye Shadow Palette. This is an exquisite choice, which embodies the fun, free-spirited individual. Not to mention, each shade is infused with coco powder. What more could you possibly want?
Go To Store
5. Gold cut crease
Put your makeup skills to the test and recreate this outstanding gold glitter cut crease. It's certainly not for the natural makeup lovers, but it does look absolutely lush. Simply add gold into your eyelid crease for a super jazzy makeup look.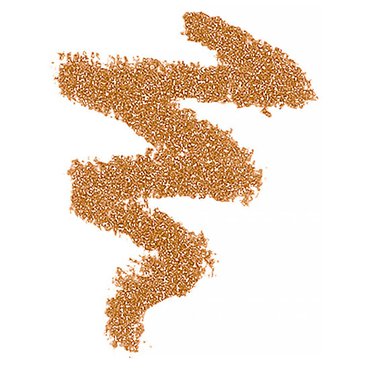 Add a flirty cut crease using the NYX Professional Makeup Metallic Eyeliner. As it's simple to use and has a major colour payoff, you'll be wondering why you haven't used it sooner. If this seems too extra for you, wear the eyeliner alone for a cute winged eyeliner look.
Go To Store
Go for gold
If you weren't looking forward to the autumn months, then hopefully these dazzling gold eyeshadow looks have got you feeling a little bit more excited and ready for the changing season. For more autumnal makeup inspo check out the best red lipstick for your skin tone.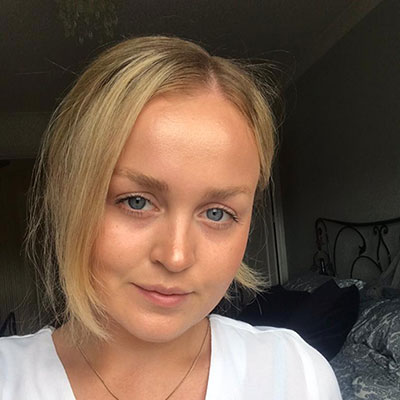 Hannah has worked as a writer for over four years and knows beauty, skincare and makeup like the back of her hand.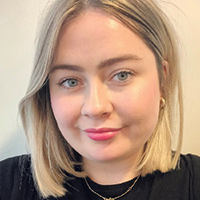 Rebecca is a content writer with over three years' experience and a keen interest in cosmetics. Cosmetify allows her to combine her blogging skills with her passion for beauty.