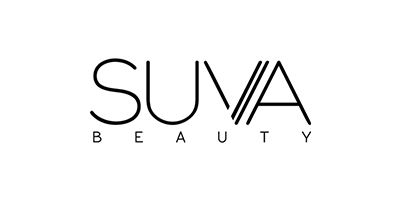 SUVA Beauty
Founded by makeup artist Shaina Azad, SUVA Beauty is a quirky cosmetics brand that celebrates bright colour palettes that spark excitement and inspiration.
When the brand was born, SUVA was specifically targeted toward professional makeup artists, but as time went on, Shaina wanted to open up her beauty line up to absolutely anyone who had a love for makeup and beauty. And so she did, all while keeping her products at high-quality, professional grade.
SUVA's eyeshadows are the boldest in all the land and their highlighters are fit for any true Space Cowboy and it's these intense pigmentations and rich outcomes that attracts SUVA's audience from far and wide.
With SUVA products there are no limits as to what you can do with your makeup look. Whether you're wanting to go full-blown colour crazy or simply want a new stand-out lippy, let SUVA take you on a fun and creative beauty journey.