Best Supplements for Skin
The Best Supplements for Skincare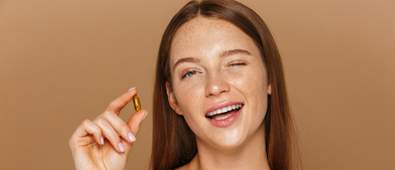 Picture the scene: you've just spent mass amounts of money on one of the many latest skin care ranges, you've kitted out your cabinet with every product possible and you're using each of them religiously in the AM and PM. But what's missing? Ah, right…an actual result.
Sound familiar? We've all been there, putting tremendous amounts of effort into our skin care routines, only for them to fall short of our expectations. This doesn't mean that those expensive products are necessarily failing you – they're probably working pretty damn hard on your skin. But, as with most issues, the problem resides within.
It's all well and good slathering on different creams and serums, but if you aren't leading a healthy lifestyle and getting all of the required minerals and vitamins then, sadly, the results are going to dwindle.
With this in mind, we've compiled a list of the best supplements for your skin to ensure that you get your glow on. We've even categorised them by skin type, so you know exactly which one to pick. If you need any more info (whew!), just check out our ultimate guide to skin supplements.
1. Best for mature skin
This two-step daily supplement works from the inside out ands targets all layers of the skin - smoothing, firming and hydrating. Not to mention, it is rich in COQ10, omega 3, vitamin C and magnesium, which help to protect your skin and produce noticeable results.
2. Best for dry skin
Containing an abundance of amino acids and vitamins, these capsules help to maintain the vitality and integrity of skin cells. But what does this mean for you? Well, when skin is strong and structured it functions with optimum levels of hydration, meaning you can wave goodbye to dry skin. It also contains coenzyme Q10 (CoQ10) to turn back the clock on fine lines and wrinkles whilst retaining moisture!
3. Best for dull skin
This supplement takes the outer beauty starts from within mantra to a whole new level. Bursting with a skin-loving combo, this supplement contains papaya, green tea, elderberry and vitamin C to promote skin that's youthful, healthy and beaming with radiance.
4. Best for sensitive skin
This handy superpowder helps deliver glowing results from inside out. It is also free from any nasties including no parabens, SLS, SLES and PEG. Goop pride themselves of green and clean formulations, which are suitable for a range of skin types.
5. Best overall
Working its magic on the skin, hair and nails, this nourishing supplement targets all areas from the inside out by utilising a cocktail of natural oils. Its powder texture is super easy to consume, allowing you to seamlessly incorporate it into you daily routine in the form of smoothies, yoghurts or salad dressings.
6. Best for tanning
Top up your natural tan with these glow-enhancing skin supplements. These special gummies utilise safe and natural ingredients that help out with a faster tanning process. Each capsule contains a powerful dose of hemp oil and amnio acids which produces 'the building blocks of melanin' and traditional tanning ingredients (all of which can be absorbed in the mouth.) The result? A deeper colour that lasts.
7. Best skin protector:
Protect your skin against harmful environmental aggressors with these antioxidant-rich capsules from The Organic Pharmacy. Each capsule helps to boost the skin's defences against free radicals, cellular damage and inflammation, which in turn keeps your skin looking naturally youthful. The capsules contain a cocktail of vitamins C and E, zinc, manganese and herbal extracts to limit the damaging effects caused from UV exposure and pollution.
8. Best for mid 20's+:
Made with mid-twenties skin in mind, these monthly capsules work on improving the skin's moisture levels, radiance and overall texture to provide a flawless complexion. A marine complex is mixed together with vitamin C and zinc to protect the cells from oxidative stress whilst also supporting normal collagen production levels. We love this supplement as a way of keeping our skin looking and feeling as fresh as possible!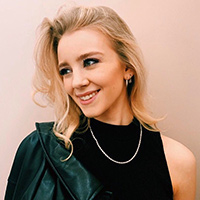 With five years' experience under her belt, Ellie has worked alongside a range of highly regarded makeup artists, giving her a real insight into what consumers should be spending their money on.