Best Supplements for Skin
The Best Supplements for Skincare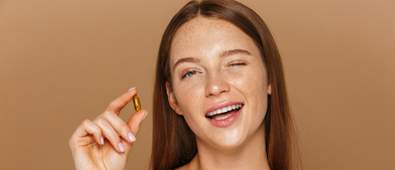 Picture the scene: you've just spent mass amounts of money on one of the many latest skin care ranges, you've kitted out your cabinet with every product possible and you're using each of them religiously in the AM and PM. But what's missing? Ah, right…an actual result.
Sound familiar? We've all been there, putting tremendous amounts of effort into our skin care routines, only for them to fall short of our expectations. This doesn't mean that those expensive products are necessarily failing you – they're probably working pretty damn hard on your skin. But, as with most issues, the problem resides within.
It's all well and good slathering on different creams and serums, but if you aren't leading a healthy lifestyle and getting all of the required minerals and vitamins then, sadly, the results are going to dwindle.
With this in mind, we've compiled a list of the best supplements for your skin to ensure that you get your glow on. We've even categorised them by skin type, so you know exactly which one to pick. If you need any more info (whew!), just check out our ultimate guide to skin supplements.
1. Best for mature skin
Collagen is what keeps our skin elastic and plump, but as we age and our collagen levels deplete, a supplement like this tropical-flavoured drink gives your skin the boost it needs. With 10,000 MG of type 1 hydrolysed marine collagen from fish, plus hyaluronic acid for hydration and aloe vera for its anti-inflammatory properties, this supplement gives you back the elasticity and firmness of youthful skin.
2. Best for dry skin
Evening primrose oil's role as a dry-skin preventative may be key in maintaining good skin health. Filled with the fatty acids your body needs, evening primrose oil can help support healthy, moisturised skin from the inside out. These easy to take softgels from Solgar fit the bill and are also gluten, wheat and dairy free.
3. Best for dull skin
This vegan collagen supplement is formulated with plant-based ingredients that feature exceptional bioavailability - exactly what you need in a supplement. Brighten and refresh your complexion in as little as eight weeks with Skin Radiance from Proto-col, a revolutionary antioxidant-rich vegan formula that targets skin concerns including uneven skin tone, dark circles, redness and hyperpigmentation.
4. Best for sensitive skin
If your skin is easily irritated, treat it to a natural supplement like this Superberry powder, which boosts your immune system and soothes cellular inflammation, plus gives you antioxidant protection from a cocktail of berries - inlcuding blueberries, raspberries, blackberries, cranberries and acai. Just mix into water, smoothies or yoghurt for protection from free radicals and caffeine-free boost of energy.
5. Best for acne-prone skin
Blemishes be gone! The proprietary Acusolve in these clear supplements reduce acne and improves your skin microbiome while micro algae oil balances skin barrier function and inflammation. There's also vitamin A to regulate excess sebum and selenium, an antioxidant-rich micronutrient, for defending your skin from oxidative stress.

6. Best overnight
These vegan gel supplements help renew your cells overnight with regenerative ingredients like coenzyme Q10 and ferulic acid. You'll wake up to skin with better moisture retention, protection from free radicals and improved repair mechanisms. Plus, sleep-supporting herbs ensure some restful shut-eye.
7. Best skin protector
Protect your skin against harmful environmental aggressors with these antioxidant-rich capsules from The Organic Pharmacy. Each capsule helps to boost the skin's defences against free radicals, cellular damage and inflammation, which in turn keeps your skin looking naturally youthful. The capsules contain a cocktail of vitamins C and E, zinc, manganese and herbal extracts to limit the damaging effects caused from UV exposure and pollution.
Now we've got the essentials covered, it's probably worth you knowing about the best hair vitamins too. Give your skin the best chance it has, here at Cosmetify.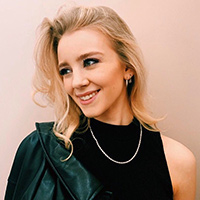 With five years' experience under her belt, Ellie has worked alongside a range of highly regarded makeup artists, giving her a real insight into what consumers should be spending their money on.