Best Supplements for Skin
The Best Supplements for Skin Care
By Ellie Child
-
4 months ago | Updated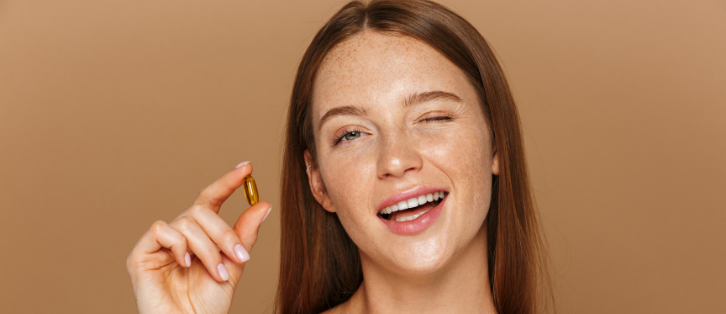 Picture the scene: you've just spent mass amounts of money on one of the many latest skin care ranges, you've kitted out your cabinet with every product possible and you're using each of them religiously in the AM and PM. But what's missing? Ah, right…an actual result.
Sound familiar? We've all been there, putting tremendous amounts of effort into our skin care routines, only for them to fall short of our expectations. This doesn't mean that those expensive products are necessarily failing you – they're probably working pretty damn hard on your skin. But, as with most issues, the problem resides within.
It's all well and good slathering on that La Mer cream, but if you aren't leading a healthy lifestyle and getting all of the required minerals and vitamins then, sadly, the results are going to dwindle.
With this in mind, we've compiled a list of the best supplements for your skin to ensure that you get your glow on. We've even categorised them by skin type, so you know exactly which one to pick!

1. Murad Pure Skin Clarifying Food Supplement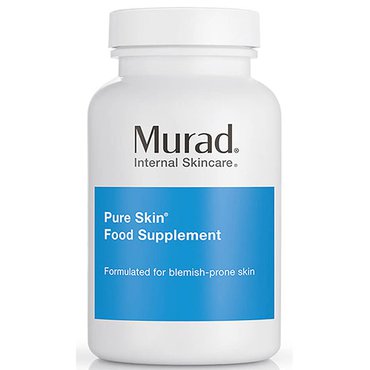 This daily supplement works from the inside out to prevent excess oil from clogging your pores. It utilises the properties of yellow dock and burdock root extracts to encourage a clearer complexion, making it a must-have for spot-prone sufferers.
Best for: oily and acne prone skin.

2. Sarah Chapman Skinesis Omega+ Booster Supplement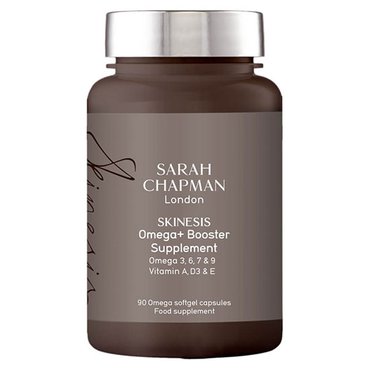 Containing an abundance of fatty acids, these omega-rich capsules help to maintain the structure and fluidity of skin cells. But what does this mean for you? Well, when skin is strong and structured it functions with optimum levels of hydration, meaning you can wave goodbye to dry skin. It also contains collagen-boosting vitamin A for a truly restored and rehydrated complexion.
Best for: dry skin.

3. Caudalie Vinexpert Anti-ageing Supplements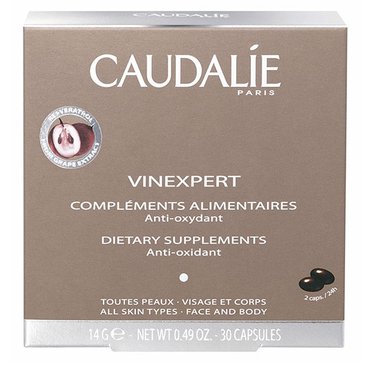 Targeting the heart of the dermis, these potent capsules utilise grape anthocyanidins and grape-seed, borage, evening primrose oils and antioxidant-rich grapevine polyphenols to help skin feel strengthened and elasticated for a firmer visage. Team these bad boys with a high-strength night cream and you can discover a younger-looking complexion in no time at all.
Best for: ageing/mature skin.

4. Advanced Nutrition Programme Skincare Ultimate Food Supplement 28 Day Supply
Targeting all aspects of beauty, these do-it-all capsules help to improve hair, skin and nails for elite results. When it comes to the skin, the nutrient-packed supplements promote radiance and even out dull, textured skin types. They also help to safeguard the skin from external aggressors for that extra shot of vitality.
Best for: dull skin.

5. KIKI Health Organic Turmeric Powder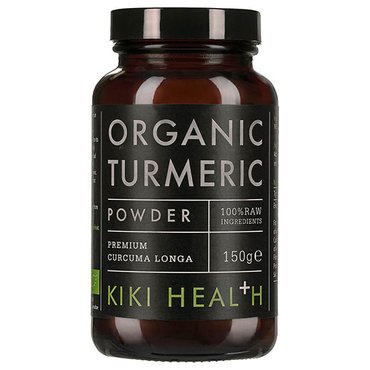 Many studies have shown that turmeric root works effectively as an anti-inflammatory, making it a must-have for sensitive skin types that experience flare ups. It has been suggested that it can improve overall skin health as well as reduce the harshness of some skin diseases.
Best for: sensitive skin.