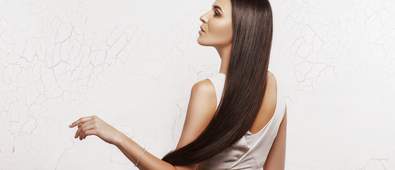 Free-flowing, butt-touching hair has forever been the dream. But unless you're Kimmy K, who likes to switch up her hair style as much as the British weather, growing long locks can be hard AF.
Transforming that buzz cut? Forget it. Want to turn bangs into a bob? Nice try. The entire process is a test of patience and chances are you'll run out and go for the chop before any progress has been made.
With that being said, the summer season is fast approaching and pretty braids and up-dos are calling our name, meaning it's time to get serious about our strands.
In a bid to help you achieve your #hairgoals, we've created a fool-proof guide on how to grow hair faster, plus our ultimate guide to hair treatments!
Stock up on the scalp treatments
Scalp treatments have exploded into the mainstream, with everything from serums, scrubs and fizzing foams taking to the shelves – and with good reason, too. Your scalp is the root of the problem (literally), as a head that's clogged with dirt, oils and dead skin cells will only slow down the hair-growing process.
Try exfoliating your scalp on a weekly basis if you're looking for longer, stronger and glossier locks – you can thank us later.
Give blonde a break
If you're a serial bleacher, then listen up. Continuously colouring hair can take its toll on strands and, unfortunately, it's blonde tones that do the most damage.
Bleach blonde is the harshest dye of them all. It dries out hair, wrecks ends and is super hard to maintain. To have a shot at long hair, it might be worth slowing down the amount of times you book in for a full head of highlights.
In the meantime, try out some treatments that are specially designed to revive coloured hair.
Take time from the tools
Okay, so you might feel like your hair resembles a frizzy bird's nest for the first couple of weeks but if it means you can achieve lusciously long locks in record time, it's worth it, right?
Going cold turkey on the flat irons, curling tongs and hair dryers can make all the difference as you're not subjecting your hair to harsh heat, frazzling ends or frying follicles.
Make a start by scaling back on how many times you use hair tools a week, or try to style your hair in alternative, heatless ways. We love a pretty french braid, plaits or ponytail.
If you can't commit to the no heat tool rule, then always ensure you're using heat defence prior to styling.
Wave goodbye to wash days
It's good news for the last-minute lazy bods as experts urge that we get familiar with dry shampoo.
That's right, slathering your hair with shampoo more than twice a week can be a bad idea if you're trying to gain those extra inches. Even if you have an oily scalp, excessive washing strips the natural oils from your hair, leaving it dry, damaged and harder to grow out.
Make dry shampoo your new best friend and get spritz-happy in between washes.
Lather on the leave-in conditioner
Hands up if you're guilty of whizzing through the conditioner stage of your shower. Don't worry – us too. But conditioning is super important in your hair care routine. Not only does it replenish and restore strands but it also protects and fortifies follicles against damage you may endure throughout the week.
If your hair hasn't been cooperating lately, then it's probably crying out for a deep conditioning.
Start taking hair growth supplements
We know supplements can often come across as a fad but one of the main factors for stunted hair growth is diet.
If you're not eating enough of the good stuff, your hair won't grow as quick as you'd like it to. Implementing a couple of supplements into your day could make a world of difference.
Try and opt for those that contain B and C vitamins, biotin, collagen and omega-3 as these supply you with all the nutrition you need for longer, stronger hair. You might even notice an improvement in your skin, which is always a bonus.
Sleep on a silk pillowcase
Don't worry, there's still room to be boujee no matter how hard the hair growing process seems.
As well as protecting your hair from heat damage, you can look after it whilst catching that all-important beauty sleep.
Silk pillowcases trump your regular as they are so much kinder to hair. Not only do they maintain a blow-dry, but they also reduce breakage and split ends. As a result, hair stays looking healthy and has more chance of growing.
Ditch the damaging towels
Drying wet hair with towels can cause more damage than you think. They're rough, they snag and they cause breakage, which ultimately delays the hair-growing journey. Luckily, there's a remedy out there to save our strands.
Innovative towels that are specially woven with ultra-fine fibres will soon become your best hair friend. They're much gentler on tresses and cut down drying time by 50%, all whilst restoring strength, smoothness and shine.
Implement a couple of these steps into your hair care routine and there's no doubt that you'll soon be looking like a real-life Rapunzel. Want to check out some more handy hair tips? Here's a top-notch guide on How To Get Rid of Split Ends and 10 Ways to Style and Protect Your Natural Hair.
Related Categories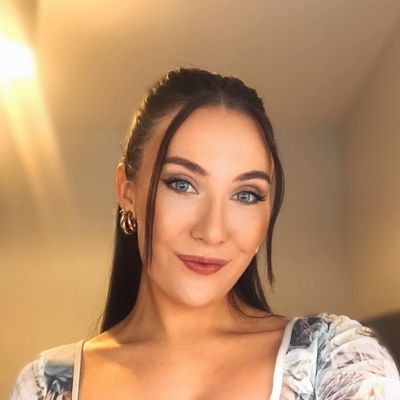 As the Senior Content Editor for Cosmetify, Carly is the go-to for all the latest (and greatest) beauty tips, tricks and trends. With over six years of experience in the industry, she knows all the ins-and-outs when it comes to health, beauty and wellbeing.