How to Do a French Braid
By Finlay Ferdinand
-
1 year ago | Updated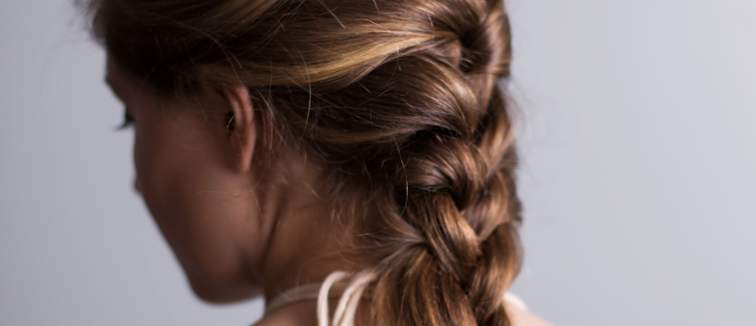 Are you tired of the doing the same ol' updo? Well, spice things up with a chic bit of braiding. The French plait or braid, which originated from Native American and African cultures, is a style of braiding that is said to date back almost 6,000 years.
It's more or less a simple three-strand braid, but instead of just continuing with only three strands, you gather more hair into each strand as you weave them together – it's confusing, I know.
That's why we've put together a step-by-step guide on how to do a French braid. With a bit of practice and some deep breaths, you'll see how easy it can actually be! Follow along to see just how you can achieve this stylish, versatile hairdo for yourself.
But, first thing's first...to achieve the perfect French braid you'll need:
A brush – make sure your hair is fully detangled before braiding
Hair bands – stop your hair from unravelling by securing your ends
A rat tail comb – if you're doing two or more braids, you'll want to get a sharp, neat parting
Patience! Nothing worth having comes easy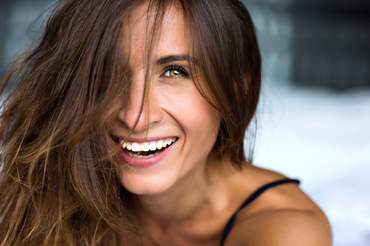 1. Prep your hair
Fully detangle your hair, then brush it back from your forehead as you'll be braiding down the back of your head
If you can, aim to do your french braid on unwashed hair to add texture and hold whilst you braid. Otherwise, use a texturising salt spray or a gentle hairspray for a bit of grip.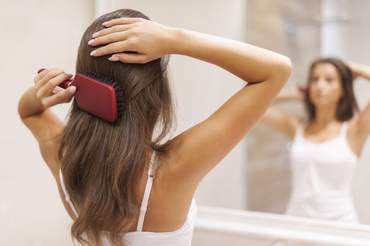 2. Section your hair
Begin by taking a three-inch chunk of hair from the top centre of your head and start doing a standard three-strand braid. For this three-strand braid you'll need to hold two strands in one hand and one in another. Cross the right strand over the centre strand and the left strand over the centre strand. Continue this step two to three times.
If you have a fringe you can also include this into the first section if you'd like your fringe to be incorporated.
The size of the section you start with will determine how big the braid will be. You can start with a small section but it will get thicker as you add hair.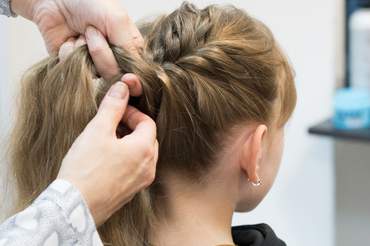 3. Start bringing in more hair
Now it's time to start working in new hair. Take neat sections of hair from the sides of your head and add it into the main strand before it crosses over the centre. Do this by taking a section of hair from the right and adding it to the "right" section of hair from the original braid. Pull this section over the centre section, so it becomes the new centre section. Repeat this for the left side.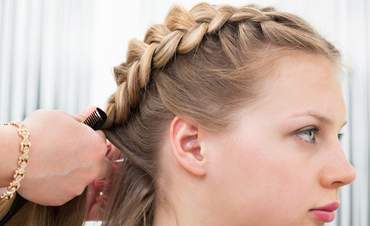 4. Bring all of your hair into the braid
Once you've reached the nape of your neck and run out of hair to add into the french braid, revert to doing a standard braid until you reach the end of your hair.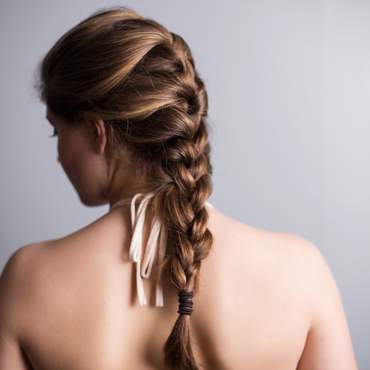 5. Finish the braid
Take a hair band and tie your hair to stop it from unravelling and ruining all your hard work. Et voilà: a gorgeous French braid!
It might not look exactly how you dreamed it would on the first try, but with a bit of practise you'll have a perfectly neat plait. And then you can start experimenting...

Double French Braids
Still struggling? Or perhaps you want to try your hand at a two-braid style? Well, below is great step-by-step tutorial by Amelia Gabs (aka EverydayHairInspiration) that will have you french braiding like a professional in no time!
This braiding style is super badass – no wonder celebrities like Beyoncé, Chrissy Teigen, Kim K and Hailey Baldwin have all been seen sporting a French braid look. Once you master the basics, you can up your game with a french braid crown, french braids into a ponytail or french braids into edgy space buns.
But you must remember that, as with everything, practise makes perfect. To conquer the French braid you've got to go through a bit of trial and error – but we promise you, it'll be worth it.
Want more beauty tips? Check out How to Apply False Lashes: A Beginner's Guide.