Label.M
Enjoy the Label.M assortment of shampoos, conditioners, hair masks plus others across the spectrum. Make sure you add a brand alert so that you always get informed about the brand's offers and sales.
119 products found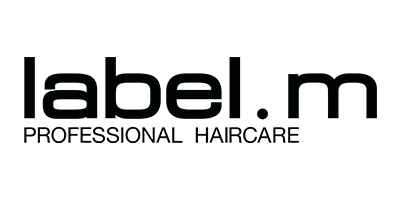 As the official haircare product for the London Fashion Week, there's no doubt you can count on Label.M to treat and revamp the look of hair. Inspired by professional stylists, and supervised by a creative duo, the brand's impressive range will have you feeling like a kid in a candy store.
Label.M provide all the essentials needed to inspire and nature creative stylists, thus creating ecstatic clients with noticeably stunning tresses. The award-winning fashion range uses the most effective naturally sourced ingredients alongside exclusive Label.M technologies to ensure amazing results.
EleMENts Complex, for example, soothes the scalp and restores hair vitality as well as support hair growth. Each of the eight unique technologies used by the brand will help style clients into hair heaven.
Pioneering the way hair is cared for and styled, Label.M is a must-have beauty name. If it's good enough for the runway, it's good enough for you to use.
Frequently Asked Questions about Label.M
Lots of noise about parabens these days, is this a paraben-free brand?
You will not find parabens appearing in any Label.M product ingredients list.
I want to buy silicone-free products. Do Label.M have any?
None of the products or formulas made by this brand contain any silicone.
Are the products free of added fragrance?
Their products do not contain synthetic fragrances.
I want to avoid products that contain alcohol. Can I buy from Label.M?
Label.M does have some alcohol-free products, which you can find by applying the appropriate filter.
Are Label.M producing their products sulphate-free?
You'll find a lot of their formulations feature sulphates (or sulfates). Use our filters to narrow your search should you require.
I only use vegan-friendly products. Is Label.M for me?
More than half of the Label.M products showcased on our site contain animal-derived ingredients or by-products. Therefore, Label.M is not classified as an entirely vegan-friendly brand. Applicable products are clearly marked across the site.
Organic
Paraben Free
Silicone Free
Fragrance Free