How to Get Rid of Split Ends
How to Get Rid of Split Ends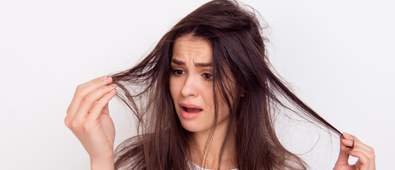 Ahhhh, split ends. They're the little blighters that creep up on us all at once, causing our hair to become a fraying, frizzing and frazzled mess. While the pleasure that comes with watching our hair part like the Red Sea is all too satisfying, split ends are indeed a sign of damaged and tired locks.
The best way to prevent them is a good old trim now and again – we know that – but, it's not always manageable (or affordable). In fact, it's fair to say that we'd rather refrain from taking a trip to the salon every other month for the sake of a couple scraggly ends, hence the therapeutic pulling apart.
As the Cosmetify team are firm believers in everyone being able to indulge in luscious locks, we've compiled a bunch of ways you can get rid of split ends at home – and prevent them in the meantime.
Use a hair-friendly towel
According to Sam Burnett, Owner and Creative Director of Hare & Bone, your hair is most fragile during the drying process, which means the way your treat it after a shower is crucial.
Forget the harsh, rough hair towels, as they only encourage more breakage, and opt in for a softer, more-absorbent fabric that provides gentle treatment.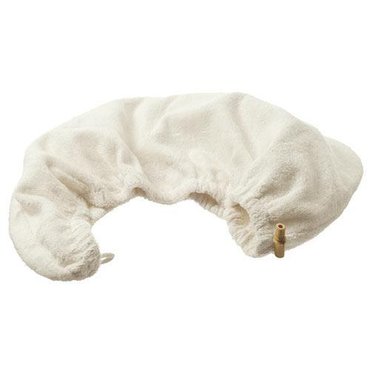 £10.62
The Hydréa London Bamboo Hair Drying Towel Wrap has been specially designed to cut down drying time by 50%, all while keeping your hair free from frizz and breakage. The moisture-wicking technology means strands don't rub, snap or break, so you can keep hair healthy.
Swap your hair brush for a wide tooth comb
While Tangle Teezers and paddle brushes are great for getting rid of all the knots, they can actually damage your strands more than you think, especially when hair is wet.
The experts suggest that you bin your brush and go for a wide tooth comb to avoid vigorous brushing. Start from the bottom of your hair and work your way up, otherwise you'll be dragging knots through your hair and causing more breakage.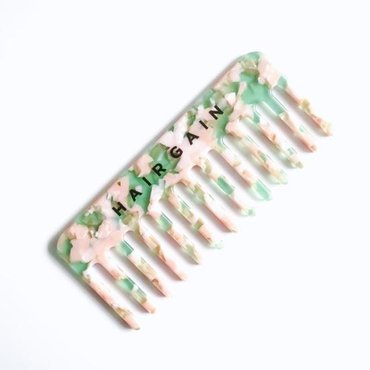 £10.10

£10.76

(7% off)
This comb is your fast track to knot and tangle-free hair without the damage. It's wide teeth allow an easy glide and a less vigorous brush through both wet and dry hair.
Be hot on how you use your heat tools
So, air-drying is your best bet if you're serious about beating the split end. However, not all of us have the time for that – or the hair type.
When it comes to blow-drying, you want to ensure that the nozzle never touches your hair directly. Instead, hold the hairdryer just above your hair and brush simultaneously.
In addition, try and hold back on whacking your straighteners and stylers up to their highest heat. Heat tools reach their maximum performance at 180° – anything above that is just causing unnecessary damage to your hair cuticles, stripping them of that all-important keratin.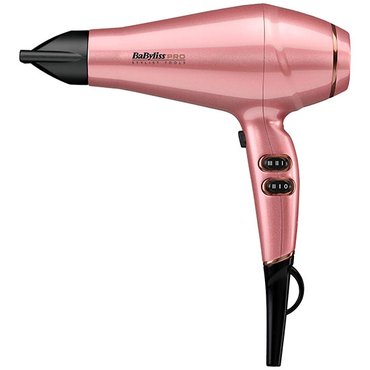 £35.55

£89.00

(61% off)
This BaByliss hairdryer is infused with keratin – the compound needed for healthy hair – and ionic frizz control. It's specifically designed to provide smooth and healthy-looking results and prevent strands from breaking.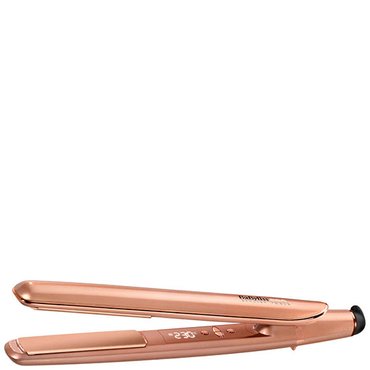 £43.20

£100.00

(57% off)
Much like the hairdryer, the ceramic plates of these straighteners are infused with keratin, so you can rest assured that your hair is coated with much-needed moisture and shine as you style it.
Sleep with a silk pillowcase
A silk pillowcase is one of the more luxurious ways to prevent hair from splitting and an excuse to be extra, of course.
Whilst the pillowcase itself probably isn't going to cure fraying ends, silk does prevent hair from roughening against fabric as you toss and turn throughout the night. As a result, your hair will be much less knotty, matted and tangled in the morning.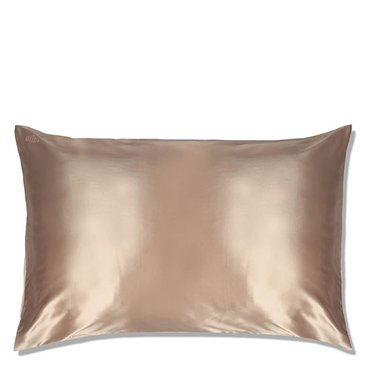 £85.00

£89.00

(5% off)
Slip Silk bring you the ultimate silk pillowcase, which is not only great for your hair but good for your skin too. The anti-bed-head, anti-sleep crease and anti-ageing case has been designed to give you what feels like an eight hour beauty treatment each night – result!
Stock up on the right hair care
Products can't repair hair instantly but they are great at preventing and camouflaging suffering strands.
Snap up the shampoos, conditioning hair masks, heat defence and sealing treatments that are going to put the moisture back into your locks, as this is what split ends crave.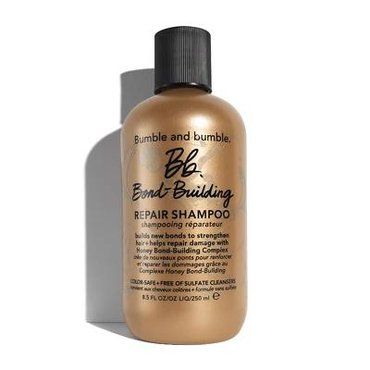 £29.16
This nourishing shampoo is a winner in the fight against split ends. Featuring the exclusive Honey Bond-Building Complex, it helps to reconstruct your hair structure, repair split ends and smooth your tresses.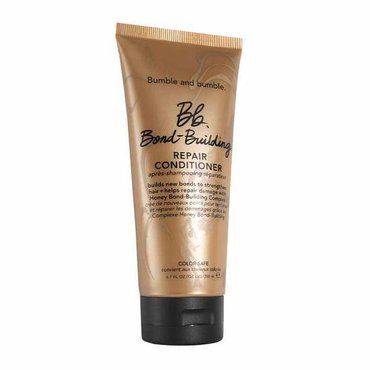 £31.81
Don't forget to pair the shampoo with the accompanying conditioner to boost hair recovery. This pro treatment helps to rebuild and strengthen damaged hair and even acts as a great detangler.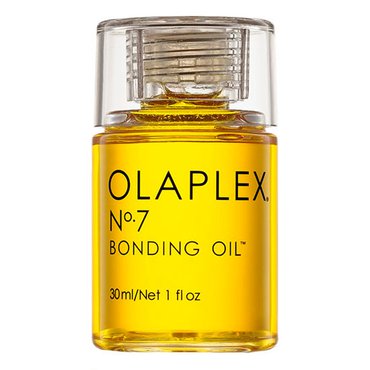 £23.49

£28.00

(17% off)
This cult-favourite, best-selling product from Olaplex is your fast-pass to bringing dead ends back to life. A few drops of the bonding oil instantly replenishes locks, protects them from further damage and seals any visible split ends.
Use softer hair ties
Whilst traditional elastic hair ties are great if you like a sleek and tight up-do, they're also one of the main contributors to breakage and split ends. Opting for hairbands that are made from materials such as polyester, microfibre or silk is best if you're looking to reduce frizz and tension.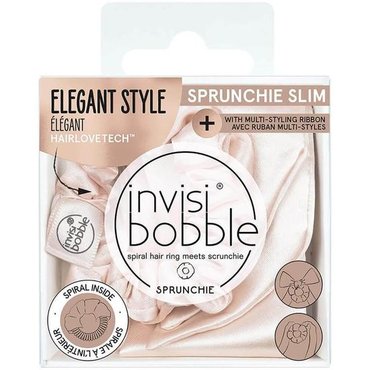 £5.80

£9.99

(42% off)
Invisibobble offers hair ties that deliver superior comfort and extreme style. The Sprunchie features their infamous slim hair spiral plus a soft, satin outer material, so that you can enjoy kink-free hair-dos.
Related Categories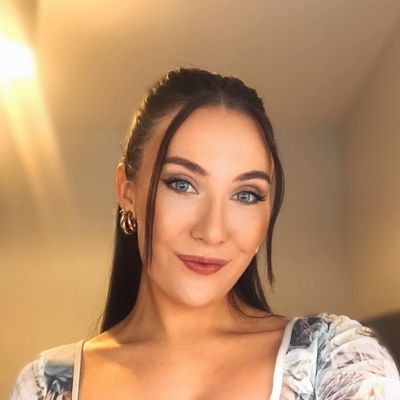 As the Senior Content Editor for Cosmetify, Carly is the go-to for all the latest (and greatest) beauty tips, tricks and trends. With over six years of experience in the industry, she knows all the ins-and-outs when it comes to health, beauty and wellbeing.