Best Edge Control Products
10 Edge Control Products That Sleek Those Baby Hairs
It seems as though the slick back style is having a hair moment (again), as 90s-inspired top knots, high ponytails and braids have become the go-to 'do for fashion models, celebs and influencers.
We're also loving the look; it's perfect if you've missed one too many wash days, are pressed for time or simply want to keep your hair off of your face. But for curly, frizzy and natural hair types, pulling strands back into a super sleek style isn't quite as straightforward. Why? There are baby hairs to contend with.
Yep, those wispy hairs that lace the perimeter of your head – often known as 'edges' – need to be laid and slayed in order to bring the whole sleek and stylish look together. Whilst smoothing oils and serums can do the trick, edge control gels guarantee that those babies are life-proof. Whether you want to neatly tuck them away or unleash your inner 90s creative, here's the best edge control products that tame those teeny-tiny hairs.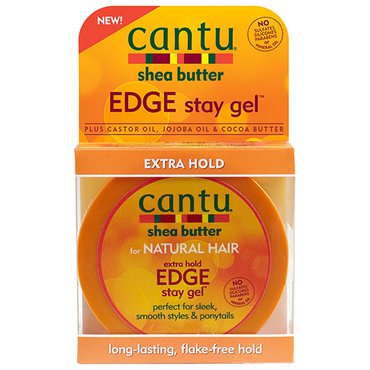 Let's kickstart the process with an all-time classic. Cantu Extra Hold Stay Gel is a favourite because not only does it get the job done, it gets the job done without breaking the bank. The strong-hold, flake-free gel is ideal for curly, kinky, wavy and naturally textured hair types and can be used for sleek styles, high ponytails and more.
Go To Store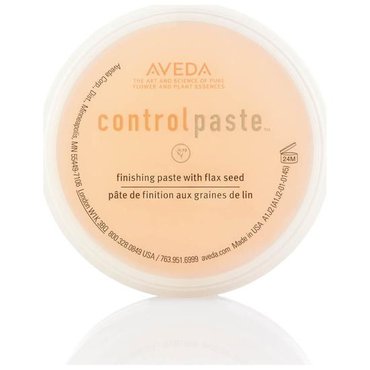 Shape and sculpt your baby hairs to suit your style with Aveda Control Finishing Paste. Whether you want a not-so-messy, messy updo or sleek, straight strands, this low sheen styling paste makes your hair routine all the easier. It has a medium, matte hold, but don't be fooled, it'll take you from the office to the dancefloor with ease.
Go To Store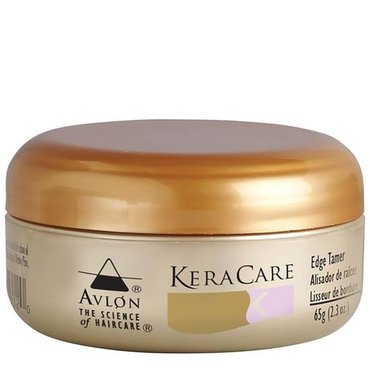 You're going to love the grip on this one. KeraCare Edge Tamer straightens out an unruly hairline, bringing order and definition to any natural style or wig. The long-lasting, durable hold stops ends from curling and peeling away throughout the day, meaning you can rock your favourite hairstyles with confidence.
Go To Store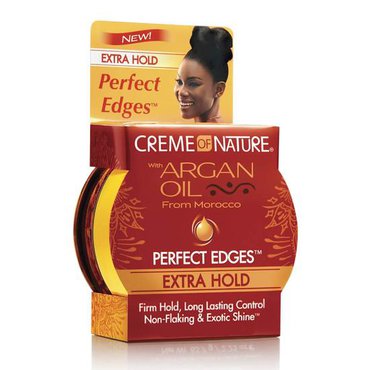 Lock down edges for 24 hours with Creme of Nature's Argan Oil Perfect Edges. Helping you take back control of your hairstyle, this powerful solution tames flyaways and controls frizziness, even in the worst weather conditions. The extra conditioning blend ensures that hair is nourished throughout the day, and even delivers a gorg' glossy finish.
Go To Store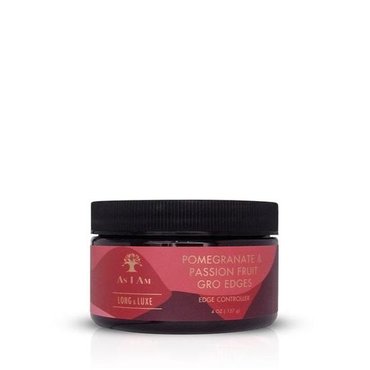 We've finally found an edge control product that doesn't leave our baby hairs flaky or coated with a stiff, sticky residue. Long & Luxe Gro Edges does exactly what it says on the tin. It helps to strengthen and rejuvenate the hairline, thanks to a blend of pomegranate and passionfruit, and leaves edges looking and feeling luxe.
Go To Store
Your ponytails, braids and edges have never looked better. Mielle Organics supply a hair gel that's non-greasy and flake-free for easy-peasy styling. The organic formula is enriched with aloe, honey and ginger root, which not only smells to-die-for but also conditions your scalp and hair.
Go To Store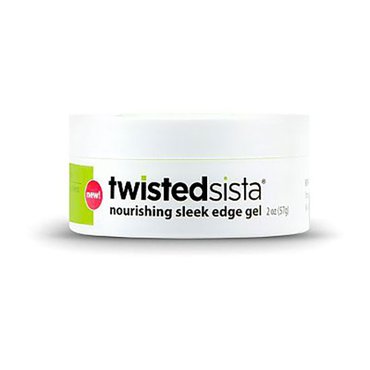 Sleek hold, 0% flakes and maximum shine. This edge control gel ticks all of the boxes. Powered by almond oil, the lightweight formula delivers luminous shine and of course, smooths edges, tames flyaways and prevents frizz along the hairline and the nape of the neck. It's a must-have for updos and ponytails.
Go To Store
If a product comes from a celebrity hair stylist, you know it's going to be good. Jen Atkin is one of the most influential hair stylists in the world and she has just what you need to style your hair. Whether you have short or long locks, this pomade shapes strands exactly how you like it. It has a matte finish (perfect if you're not a fan of the high-shine, gloss look) AND it smells incredible.
Go To Store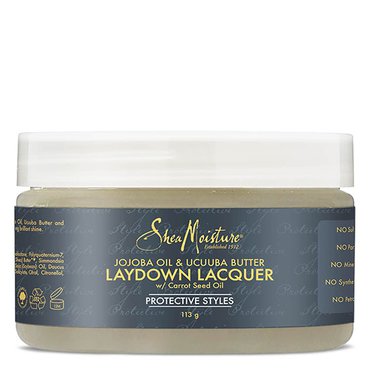 Just a small amount of this hair lacquer from Shea Moisture is enough to show coarse, temperamental hair who's boss. The low-residue moisturising butter is the perfect choice for braided styles, whether that be dreads, box braids, cornrows or others. The non-greasy blend adds shine, softness and manageability to hair, all whilst tidying up those all-important edges.
Go To Store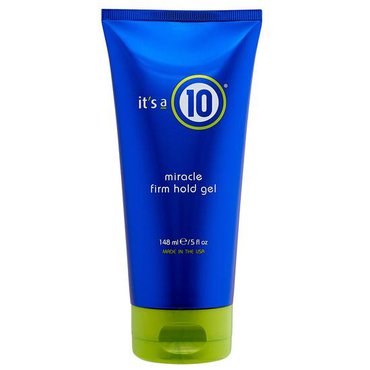 This is the ultimate gel for those that love a reliable hold but dislike the rock-hard finish it often leaves. Made with the flexibility of a pomade and the hold of a hairspray, this firm hold gel can be used wet or dry to create soft styles. Shape, mould and direct those baby hairs however you like knowing that it'll look natural, never stiff or 'plastic-like'. It's A 10 out of 10 from us!
Go To Store
This is undeniably a line-up of the best edge control products. Snap one up and try it out for yourself. Your hairstyles will never look more snatched. While you're at it, why not check out 7 Reasons Why You Should Invest In a Bonnet.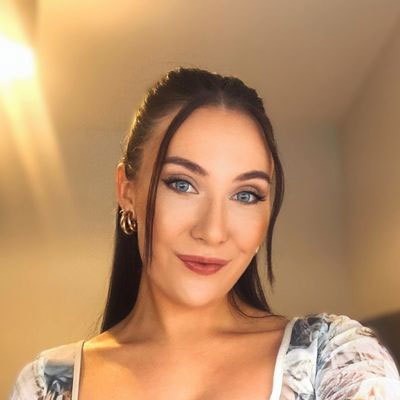 Carly is a beauty editor at Cosmetify and has been a part of our family for three years. She has over five years of experience in health, beauty and wellness writing.