KeraCare
Embrace the KeraCare range of hair masks, shampoos, conditioners and more besides. Make sure that you sign up to our alerts so that you always get informed about the brand's sales and deals.
40 products found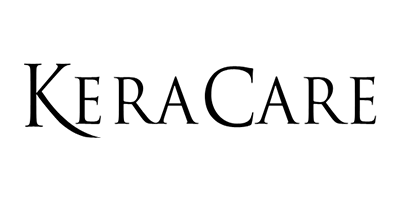 The beautiful haircare brand KeraCare was created by Avlon Industries which is headed by the expert master chemist, Dr Ali N. Syed. Being a research chemist for several major companies before branching off, Dr Syed used his experience in hair care formulations to create innovative formulas that have a positive impact on your hair, hence why KeraCare's luxurious line of products is a longtime favourite for textured hair.
All hair textures can benefit from the enriching and revitalising range of shampoos, conditioners and styling products that KeraCare have to offer.Plus, these premium products can make your curls pop or safely allow you to get sleek straight hair but above all else, these wonder-working products will never jeopardise the strength or health of your hair and scalp.
KeraCare will combine innovation with professionalism to give you salon quality hair from the comfort of your own home. And some bestsellers include KeraCare Leave-In Conditioner, nourishing KeraCare Humecto Conditioner and refreshing revitalising, KeraCare Dry and Itchy Scalp Moisturising Shampoo. So why not see the amazing benefits of KeraCare yourself? Lustrous, healthy, fresh and glossy hair is right at your fingertips.
Frequently Asked Questions about KeraCare
Are KeraCare sulphate free?
They have some products with sulphates in the formulae. Shop KeraCare sulphate-free products by using our filters
Are KeraCare products mineral oil-free?
They avoid using mineral oil in their products whenever possible.