Top Rosemary Oil Hair Products
10 Rosemary Oil-Infused Hair Products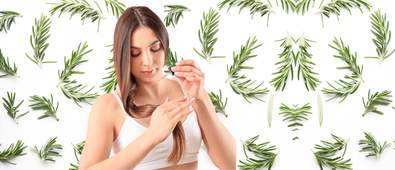 While you may be more familiar with rosemary as a tasty herb that you sprinkle over soups, salads and stews, it's also a major player in some of your favourite haircare products.
Yep. If you're active on TikTok, especially #beautytok, you'll know all too well that rosemary is having a moment. Said to stimulate hair growth, soothe the scalp and strengthen hair, rosemary-infused haircare products are currently flying off of the shelves as beauty fans look to improve their locks.
To help you figure out if rosemary oil is something you need to incorporate into your hair regimen, we answer some FAQs and round up some of the best rosemary-infused hair products.
What are the hair benefits of rosemary oil?
Rosemary is naturally packed with anti-inflammatories, antioxidants and antimicrobials, making it a great contender for those looking to combat hair thinning and hair loss. Several studies suggest that when presented in essential oil form, rosemary oil can increase blood flow to follicles, boost moisture, soothe the scalp and minimise breakage. The result? Healthy hair growth, stronger strands, improved shine and a re-energised scalp.
Who should use rosemary oil hair products?
All hair types can benefit from using rosemary-infused haircare, but you might need to modify how often you use it depending on your hair type. Thick and coarse hair types can handle rosemary oil well, whilst finer hair may find that rosemary oil in its pure form can leave hair weighed down and greasy.
How do you use rosemary oil for hair?
There are a few things to note before you start slathering rosemary oil over your hair and scalp. If using rosemary oil as an essential oil, it should be diluted with other carrier oils (such as coconut, argan, olive or jojoba oil) in order to avoid irritation. Most rosemary-infused haircare products, such as shampoo and conditioner, are safe to apply straight to strands as they're already mixed with other good-for-hair ingredients.
What are the best rosemary oil hair products?
Whether you want to boost hair growth, tackle hair thinning or combat an irritated scalp, there are a bunch of rosemary oil hair products up for grabs. Browse some of the best below.
Spice up your hair care regimen with a rosemary oil-infused product and enjoy locks that look good, feel good and smell good. Want to speed up your hair journey? Check out our guide How to Grow Your Hair Faster.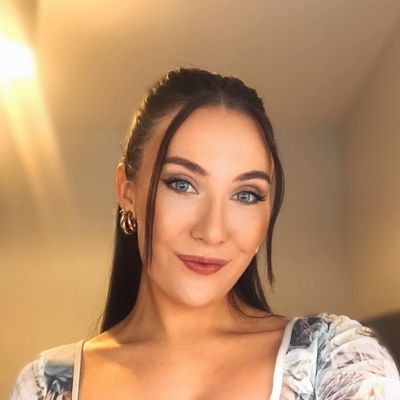 As the Senior Content Editor for Cosmetify, Carly is the go-to for all the latest (and greatest) beauty tips, tricks and trends. With over six years of experience in the industry, she knows all the ins-and-outs when it comes to health, beauty and wellbeing.