The Best Dry Shampoos Our Beauty Editors Swear by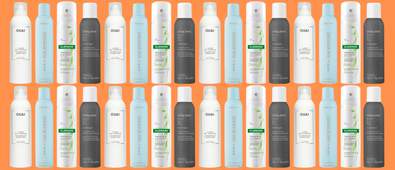 Washing your hair can be a time consuming faff, which is why we recommend cutting down styling time with a simple dry shampoo. Not only can they prolong your hair style, but they can also add plenty of volume and texture to lifeless locks. Plus, by training your hair to last longer between washes you can maintain your hair colour between salon appointments.
With that in mind, the beauty writers and editors here at Cosmetify got together to collate all our favourite dry shampoos. From foams to powders, you can easily find a dry shampoo formula to suit plenty of different hair types, textures and concerns.
Dive in and find the best of the best dry shampoos for your hair care routine.
How does dry shampoo work?
You may be thinking what exactly is dry shampoo and how does it even work?
Basically, dry shampoo contains alcohol or starch-based ingredients which soak up any excess sebum and oils on our scalps. This helps tackle greasy-looking hair and leaves your locks feeling squeaky clean. Dry shampoos can also contain different types of revitalising fragrances to add a refreshing scent to our smelly lengths.
Plus, there's a plethora of dry shampoos on the market containing texturising, smoothing and shine-boosting properties to help with all your styling concerns.
How to use dry shampoo
We recommend using dry shampoo as a quick fix between hair wash days. How often you should wash your hair is different for every hair type, but of course dry shampoo is not a substitute for regular shampoo and conditioner. Simply use powders as quick pick-me-up before a socially distanced date or little spritz before your next Zoom call.
Our dry shampoo guide goes into more details about how to use dry shampoo, but the basics are:
Shake the bottle well
Hold 5-6 inches away from the hair
Spritz or squeeze the dry shampoo onto the roots
Gently massage into the hair with your fingertips
Lightly brush the solution from root to tip with your hairbrush
The best dry shampoos
So, wondering which dry shampoo is best for you? Take a look at our rundown of the top 12 dry shampoos here at Cosmetify.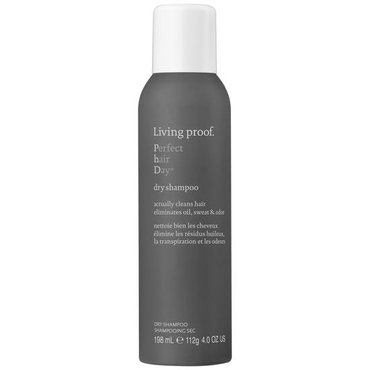 Suitable for: All hair colours
Why we love: This is a firm favourite for the Cosmetify hair aficionados. Achieve the perfect hair day every day with a simple spritz to the roots. It has a potent formula with Triple-Action Cleaning Technology and time-released fragrance for the ultimate fresh feeling.
Go To Store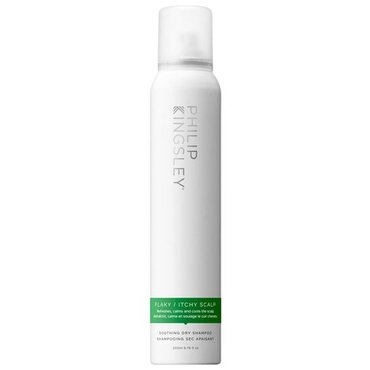 Suitable for: Irritated and dandruff-prone scalps
Why we love: Struggle with an itchy scalp? This dry shampoo from the experts at Philip Kingsley is perfect for you. It contains aloe vera which helps soothe and calm the scalp. Plus, it targets the cause of dandruff, while also absorbing any excess oils for a fresh feeling between wash days.
Go To Store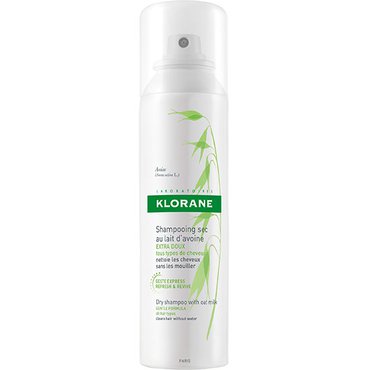 Suitable for: All hair types
Why we love: This spray is a cult-classic for many celebs since 1971. It contains an award-winning blend of softening oat milk extract and absorbent micronised powders. This helps reduce any excess grease, while also adding plenty of va-va-voom volume and cool texture.
Go To Store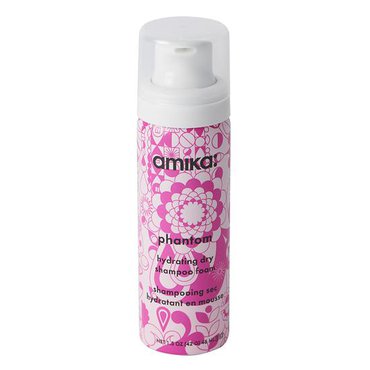 Suitable for: Curly, coarse or dry hair types
Why we love: This dry shampoo foam is a lightweight and hydrating option for curly and coarse hair types. It's a great alternative for beauty lovers who don't get along with typical dry shampoo formulas. Use between washes to banish product build-up, eliminate oil and keep your tresses feeling soft, smooth and clean all day long.
Go To Store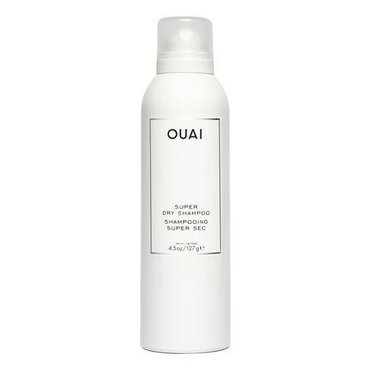 Suitable for: Oily, fine hair
Why we love: Loved by the Kardashians among other A-listers, it's no wonder OUAI made our list of the best dry shampoos. It has a super lightweight and absorbent formula which helps minimise the appearance of oily roots. And not to mention, it contains their deluxe Melrose Place aroma, which adds a fresh scent to your tresses.
Go To Store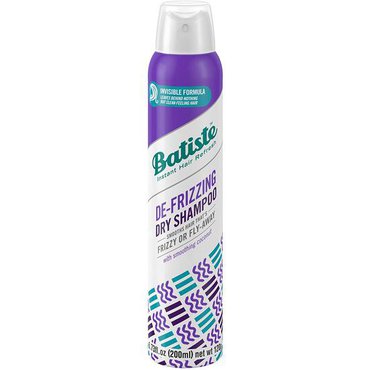 Suitable for: Frizz and flyaways
Why we love: Smooth pesky flyaways with this must-have dry shampoo from the experts at Batiste. It has a weightless formula which removes oil, refreshes your locks and smooths your tricky tresses. Better yet, it has an irresistible fruity fragrance made up of coconut, apple, melon and grapefruit.
Go To Store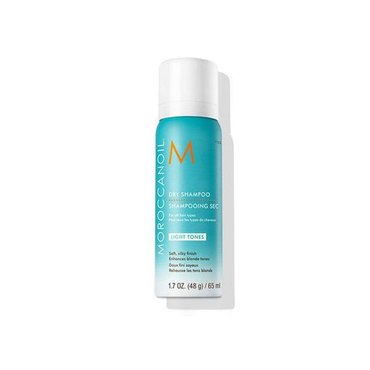 Suitable for: Blonde/light hair
Why we love: The Moroccanoil dry shampoo for light tones not only refreshes lifeless locks, but also contains violet undertones to banish any brassiness – the perfect choice for blondies. It has a nourishing formulation with argan oil and UV protection to shield the hair from sun damage.
Go To Store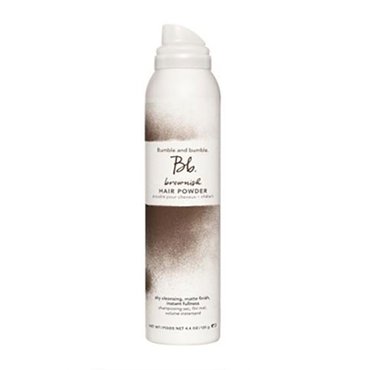 Suitable for: Brown/dark hair
Why we love: It can be tricky finding the best dry shampoo for brown hair. But Bumble and bumble have cracked the code with their much-loved A Tint of Brown Hair Powder. The tinted formula enhances your hair colour and contains magnesium carbonate to add texture and soak up any excess oil.
Go To Store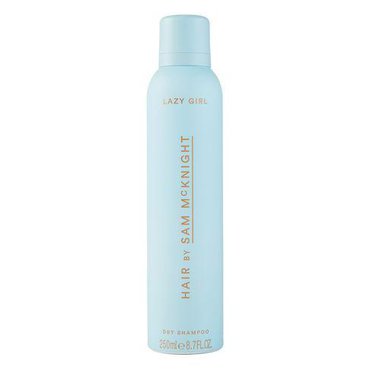 Suitable for: Super quick fixes
Why we love: Whether you need to refresh your new curtain bangs or you're in a rush before a hot date, this easy-to-use dry shampoo is a great option. The super fine formula absorbs oil and adds volume to flat, fine locks. It also has a fresh botanical aroma with water flowers, green leaf and juniper wood.
Go To Store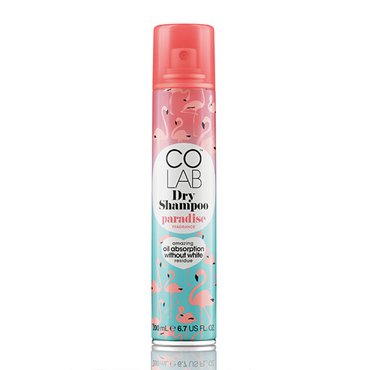 Suitable for: Vegan hair care routines
Why we love: This cruelty-free and award-winning brand have plenty of fresh, fun formulas to choose from. Their dry shampoos are suitable for all hair types, textures and colours. The Paradise formula has a tropical aroma which transports you to happier beach days. It also has a lightweight finish so doesn't weigh down the hair.
Go To Store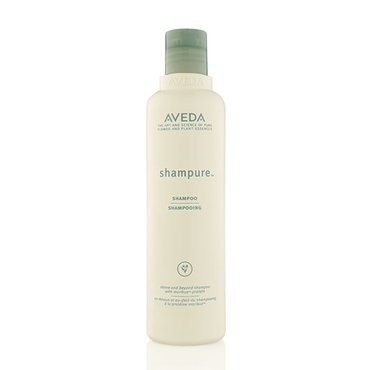 Suitable for: Natural routines
Why we love: Made up of 99.8% naturally derived ingredients, this powder is great for cruelty-free and natural-based hair care routines. It contains the calming shampure™ aroma, which blends together 25 pure flower and plant essences. Plus, it has a non-aerosol mist application to soak up impurities and revive tired locks.
Go To Store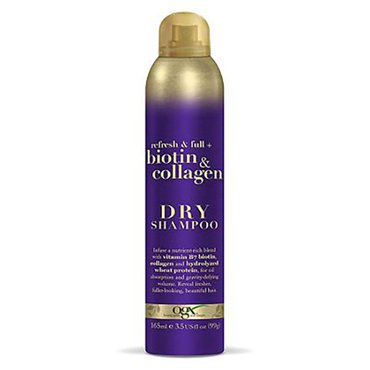 Suitable for: Thin hair
Why we love: This vitamin- and collagen rich dry shampoo helps lift your hair at the roots and adds plenty of body and volume. Biotin is a great ingredient to help improve the strength, thickness and shine of your tresses. Use sparingly to remove excess oil or before styling to create a thicker and fuller finish.
Go To Store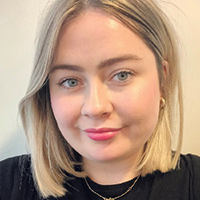 Rebecca is a content writer with over three years' experience and a keen interest in cosmetics. Cosmetify allows her to combine her blogging skills with her passion for beauty.