The Best Dry Shampoos Our Beauty Editors Swear by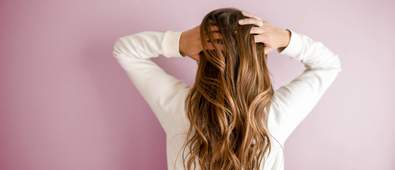 Washing your hair can be a time consuming faff, which is why we recommend cutting down styling time with a simple dry shampoo. Not only can they prolong your hair style, but they can also add plenty of volume and texture to lifeless locks. Plus, by training your hair to last longer between washes you can maintain your hair colour between salon appointments.
With that in mind, the beauty writers and editors here at Cosmetify got together to collate all our favourite dry shampoos. From foams to powders, you can easily find a dry shampoo formula to suit plenty of different hair types, textures and concerns.
Dive in and find the best of the best dry shampoos for your hair care routine.
How does dry shampoo work?
You may be thinking what exactly is dry shampoo and how does it even work?
Basically, dry shampoo contains alcohol or starch-based ingredients which soak up any excess sebum and oils on our scalps. This helps tackle greasy-looking hair and leaves your locks feeling squeaky clean. Dry shampoos can also contain different types of revitalising hair fragrances to add a refreshing scent to our smelly lengths.
Plus, there's a plethora of dry shampoos on the market containing texturising, smoothing and shine-boosting properties to help with all your styling concerns.
How to use dry shampoo
We recommend using dry shampoo as a quick fix between hair wash days. How often you should wash your hair is different for every hair type, but of course dry shampoo is not a substitute for regular shampoo and conditioner. Simply use powders as quick pick-me-up before a socially distanced date or little spritz before your next Zoom call.
Our dry shampoo guide goes into more details about how to use dry shampoo, but the basics are:
Shake the bottle well
Hold 5-6 inches away from the hair
Spritz or squeeze the dry shampoo onto the roots
Gently massage into the hair with your fingertips
Lightly brush the solution from root to tip with your hairbrush
The best dry shampoos
So, wondering which dry shampoo is best for you? Take a look at our rundown of the top dry shampoos here at Cosmetify.
So, whether you want to refresh you blow dry, amp up your lifeless locks or remove pesky oils, dry shampoo is the obvious way to go.
For more hair care and styling tips, take a look at our range of hair oils, hair creams and heated styling tools, as well as The Best Hairspray for Fine Hair.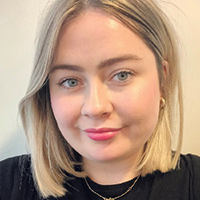 Rebecca is a content writer with over three years' experience and a keen interest in cosmetics. Cosmetify allows her to combine her blogging skills with her passion for beauty.