Complete Guide to Dry Shampoo
By Rebecca Jenkinson, Beauty Writer
With our dry shampoos guide, you can find out everything you need to know before buying or using the product including what is dry shampoo and how do I use dry shampoo. If you're ready to buy or want to see our selection, visit our dry shampoo page.
Dry Shampoo FAQs
What is dry shampoo?
As the name suggests dry shampoo helps cleanse your hair without using water – perfect for refreshing your do' between washes. Not only does it help reduce the appearance of greasiness, but it also adds tons of texture while breathing life back into your dull, tired locks.
Typically, dry shampoos are sprays or aerosols which contain a powder formula. The powder helps soak up excess grease to help your hair feel fresh and clean. Most sprays also contain a delightful scent which gives you that just washed feeling.
Spritz dry shampoo into your hair whenever you want to revive your locks without the hassle of regular shampooing.
How do I use dry shampoo?
Take your bottle of dry shampoo and shake well before use. Then depending on the formula, turn your head upside down and spray, spritz or squeeze the powder onto your hair.
Concentrate the product on your roots and the crown of your head, as this is the area that collects the most grease. By focusing here, you can easily minimise the appearance of oiliness and refresh, revive and rejuvenate your tresses in no time at all.
Once you've applied the dry shampoo, gently massage the powder into the hair and take a hairbrush to brush the product through to the ends. Once your hair looks and feels its best, style as desired. For specific products, take a look at the individual instructions.
Where can I buy natural dry shampoo?
Here at Cosmetify, we have a range of dry shampoos for all types of beauty routines, including natural, vegan-friendly and cruelty-free solutions.
Natural beauty remedies are made free from chemicals and toxins, such as parabens, SLS and talc. This reduces the likelihood of irritations, which make them the perfect solution for beauty lovers who suffer from sensitive skin or itchy scalps.
With a whole host of natural hair care products to choose from, it couldn't be easier to refine your search with our handy search filters. Search by ingredient preference, hair concern, hair type, brand and even price to find the best product for your hair.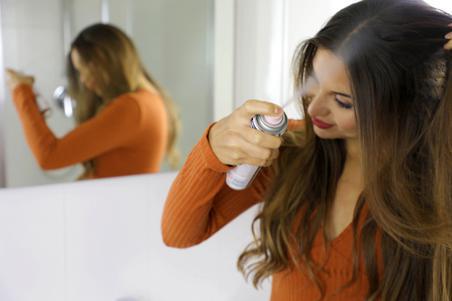 Which dry shampoo is best?
At Cosmetify, we love testing old favourites and exciting new releases. Some of the best dry shampoo on the market offer texturizing and cleansing properties that leave your hair feeling fresh and looking fabulous.
A few our favourites come from popular beauty brands such as COLAB, Philip Kingsley, Batiste and A'kin. They all offer are a range of dry shampoos for every price point and every style.
So, whether you want to refresh your locks after a hard workout, prolong your hair colour by reducing the amount of hair wash days or add extra volume to your fine tresses, then we have some of the best hair care solutions for you.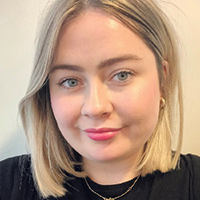 Rebecca is a content writer with over three years' experience and a keen interest in cosmetics. Cosmetify allows her to combine her blogging skills with her passion for beauty.