Mother's Day Beauty Gifts
The Best Mother's Day Beauty Gift Ideas 2023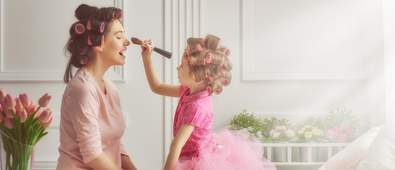 We've all seen the meme: 'what do you get your mum when she deserves an island but all you can afford is a candle?' Never has there been a truer word said. What do you get your mum when you owe her so much and really want to show her your thanks, love and appreciation? Why beauty and skin care, of course! It's personal, it's intimate and it'll give your mamma some well-deserved relaxation time.
Among our collection of Mother's Day gifts, we have something for every type of mother out there – from new mums to grandmas, and all the mums in between – and for every budget. So whether you're pretty skint this year or you're really wanting to splash the cash, we guarantee you'll find the perfect Mother's Day gift for that special woman in your life right here.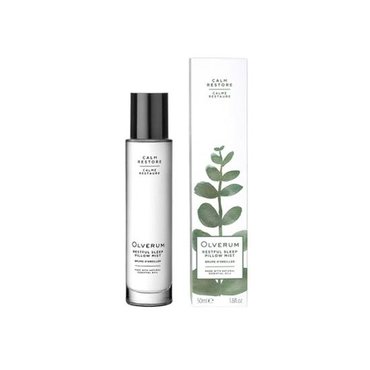 £25.17

£26.50

(6% off)
Luxurious, comforting and revitalising, the OLVERUM Restful Sleep Pillow Mist is perfect for both mums and grandmas who love to relax. Infuse your sheets with bergamot and lavender essential oils for a deeper sleep and improved mood, memory and ageing that comes with getting better sleep!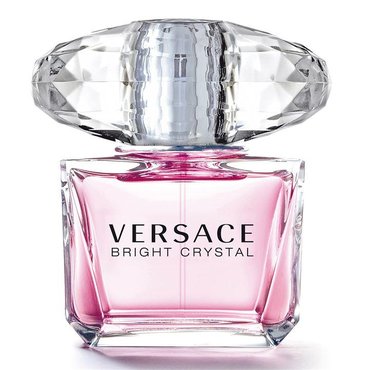 £39.99

£52.50

(24% off)
Show your mum what a jewel she is with this crystal-topped fragrance from Versace. This floral eau de toilette contains juicy pomegranate, zesty yuzu, and a delicate heart of magnolia, peony and lotus.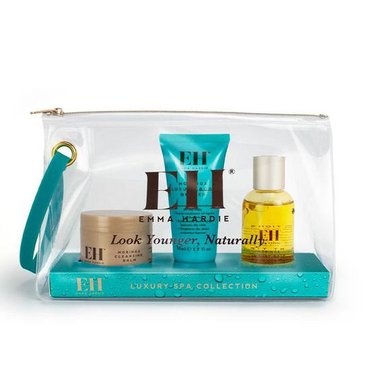 £26.28

£27.00

(3% off)
For the brand new mammas out there, this selection box of treats will have her feeling back to her old self in no time. The decadent range of moringa-infused spa goodies – including a bath oil, body butter and cleansing balm – will keep her pampered from her head to her toes, which she'll finally be able to touch again. Maybe it's worth picking up an indulgent pedicure kit too…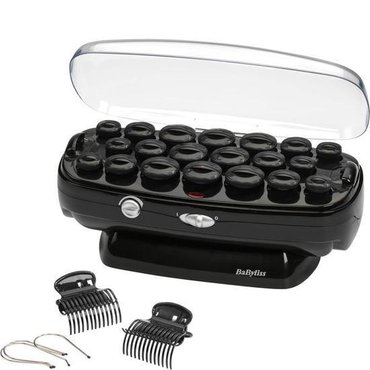 £51.00

£60.00

(15% off)
Ditch the bouquet (which is practically the same price) and get your mum these BaByliss hair rollers. These amazing heated rollers provide the gift of gorgeous, voluptuous hair, whether you want flowing curls or big-and-bouncy ones. The ceramic infusion in the curlers keeps hair silky smooth too!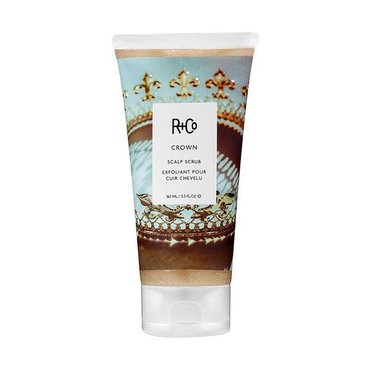 £32.44

£34.15

(6% off)
This scalp scrub from R+Co is a perfect Mother's Day gift idea. Not only does it help detoxify and cleanse her hair, but it will help reveal the luminous locks your dear mum deserves. Better still, it has a long-lasting dreamy aroma that scents the hair all day long.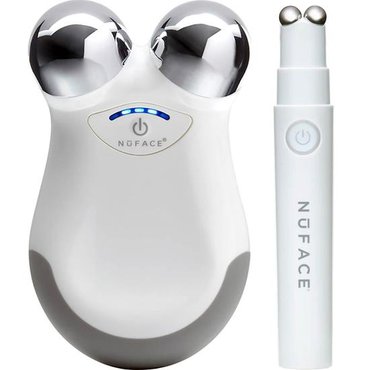 £199.00

£325.00

(39% off)
Spa experiences are well and good but they're also super expensive, so save your mum some dough with this microcurrent duo. One device tones and lifts facial muscles in the forehead, cheeks and jawline in just five minutes while the other targets wrinkles in the eye and mouth areas. With consistent use, the devices help build more collagen and fill in those fine lines. Pair it with a couple of face masks and cucumber eye patches and you have yourself an at-home spa experience that she'll be thrilled to receive.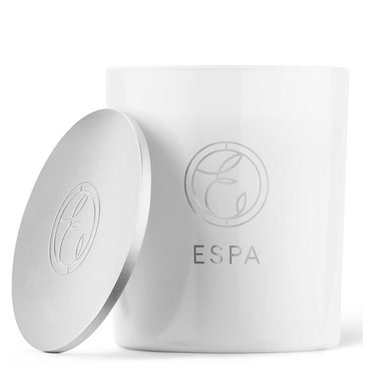 £33.25
Okay, yes, we joked about gifting candles at the start of this article, but you can't deny the restoring benefits of filling up the tub, lighting some candles and pouring a glass of vino. Gift your mum this Positivity Candle from spa experts ESPA. Made of hand-poured natural soy wax, this candle has a potent blend of aromatherapy oils (jasmine, gardenia, rose geranium, bergamot and sweet orange) to uplift your mum and help your focus on the positive (like what a great child she has!). The candle looks super elegant and timeless as a bonus.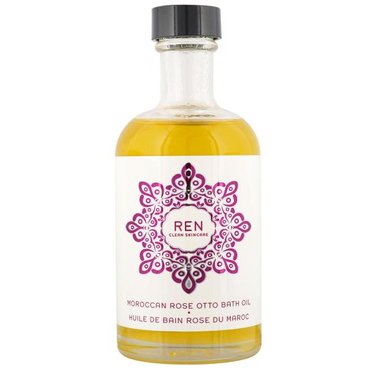 £32.61

£34.00

(5% off)
And of course, she'll need a luxurious bath oil to go with her candle. Help her take some time out to soak and recharge her batteries with this nourishing rose-scented oil. A truly sumptuous Mother's Day gift!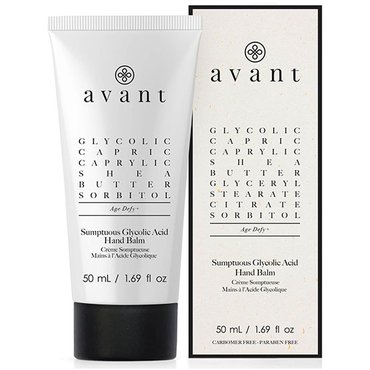 £76.95

£81.00

(5% off)
Because getting a handle on everything can rather take its toll on the hands. This super-nourishing formula provides a surge of much-needed moisture via its unique fusion of shea butter and glycolic acid, besides being deeply luxurious in of itself, and therefore a joy to apply after a busy day.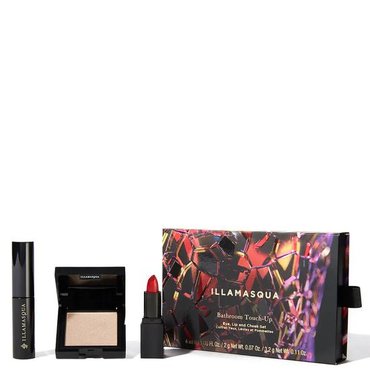 £17.65

£21.50

(18% off)
For all the beauty obsessed mamas out there, pick up this kit of makeup bag essentials. The mini mascara adds major volume to lashes in a jet-black finish and the golden champagne baked highlighter gives complexions a healthy glow. There's also a satin matte lipstick in a bold red shade that will boost your mum's confidence immensely.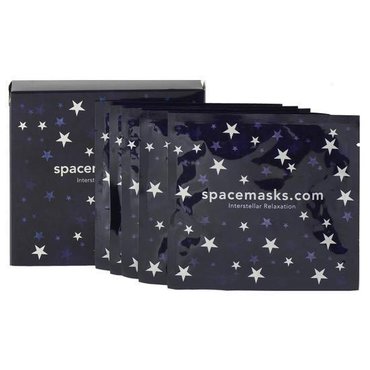 £14.29

£16.50

(14% off)
Let your mum have some me time with an early night and these soothing eye patches from Spacemasks. These eye masks help soothe the mind and body whilst providing instant relief from headaches, tiredness, and eye strain. They are perfect way to perk up her peepers when she's had too many sleepless nights.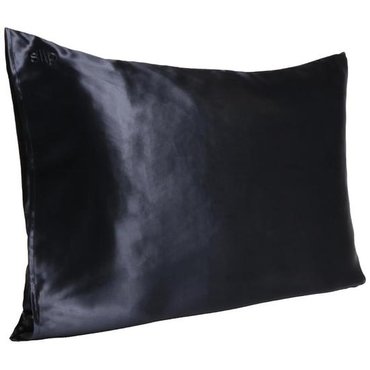 £85.00

£89.00

(5% off)
Mums deserve their beauty sleep and this is the perfect set to help her drift off to the land of nod. This silk pillowcase helps reduce friction on the hair and is gentle on the skin, adding an extra special touch to bedtime.
£24.95

£27.00

(8% off)
A great Mother's Day beauty gift set for your grandma or ageing mum, this duo from Caudalie nourishes your skin for a healthy, more youthful look. The body cream contains grape polyphenols and firming iris extract to tighten arms, bust, stomach and buttocks and help reshape silhouettes, while the hand and nail cream repairs dry hands and lightly scents them with white musk, neroli and ginger.
Just because you've got her super amazing Mother's Day beauty gifts (you're welcome), doesn't mean a nice cup of tea and her favourite pastry wouldn't go amiss on the morning of. Go on, spoil her. After all, she gave you life and that's kind of unbeatable…
For more advice take a look at our Beauty Hub, where we have more gift guides and tops tips, including The Ultimate Pregnancy Skin Care Guide for expecting mums.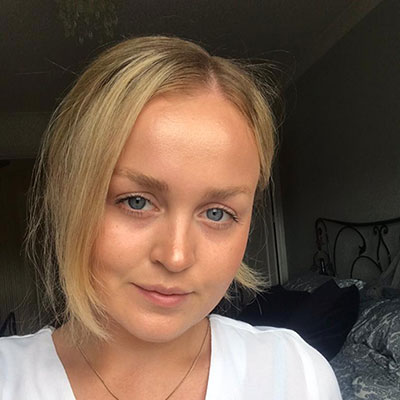 Hannah has worked as a writer for over four years and knows beauty, skincare and makeup like the back of her hand.