The Ultimate Pregnancy Skincare Guide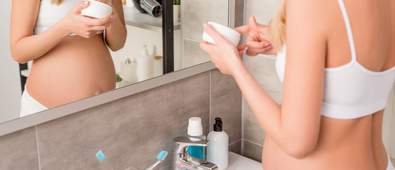 Just when you thought your body couldn't go through anymore, pregnancy hormones decide to rear their ugly heads and mess with what should be your well-deserved pregnancy glow-up.
From heightened sensitivity to increased redness and over-stimulated cells, your skin experiences a real disruption due to the fluctuation in hormones. So how is one supposed to counteract these pesky changes? Read our guide for our pick of the best pregnancy skin care and the ingredients you should be avoiding when making new purchases.
What you need (and more importantly, what you don't need) when shopping for skin care:
Annoyingly yes, you are going to need to read the labels a little more now you're pregnant but don't worry – it isn't that scary. Let's start of with the things you want from a skin care product.
The good guys:
Paraben-free: Most commonly used for preserving things, parabens are one of the ingredients you can get rid of. Look out for paraben-free products as parabens can be known to mimic estrogen within the body (something you definitely don't need during pregnancy).
Hypoallergenic: Your skin can become incredibly sensitive during pregnancy, which is why you're not going to want any potential skin aggressors within your products. Hypoallergenic products are formulated for particularly sensitive skin types, so introducing this label into your skin care routine is a must.
Non-comedogenic: Non-comedogenic products tend to not block your pores as much, which will come in very handy during your pregnancy as a lot of women become more prone to suffering with acne during this time.
The bad guys:
Vitamin A/Retinol: Known to speed up cell turnover, strains of vitamin A and retinol can make skin more vulnerable to sunlight, encouraging the formation of skin damage and pigmentation.
Formaldehyde: Commonly found in nail varnishes, this chemical is an absolute no-go for pregnant women. Some studies have found it to be linked to an increased chance of miscarriages or fertility problems. Instead, look for nail polishes that are labelled '3-free' or '5-free'.
Soy and parabens: These ingredients have been known to mimic estrogen within the body, so avoid at all costs.
Chemical sunscreens: Oxybenzone is the main chemical to look out for here. Instead, opt for mineral ingredients such as zinc oxide and titanium dioxide as a replacement.
Aluminum chloride hexahydrate: This chemical is commonly found in antiperspirants and acts on the cells that produce sweat. Swap over to more natural alternatives for greater peace of mind.
Our favourite pregnancy skin care must-haves:
During your pregnancy, certain hormones can over-stimulate cells as well as diminish cellular components and generally weaken your skin's immune system. The result? A disturbed natural skin balance (which is not what you want). An uneven skin balance can go from the extreme of very dry skin to an acne-prone complexion – which cannot be tackled with the usual skin saviours (salicylic acid, vitamin A, etc).
To fight these flare ups, opt for a more gentle cleansing solution that will help to balance your complexion, like the REN Clearcalm 3 Clarifying Clay Cleanser – an antibacterial cleansing system that helps with breakouts.
As we mentioned earlier, you may suffer from heightened sensitivity which can lead to flare-ups from your usual skin care products as well as time in the sun. To counteract this and prevent any reactions, opt for a kind, fragrance and paraben-free solution like the Summer Fridays Jet Lag Mask. This face mask offers irritation-free hydration that leaves skin looking beautified.
Now, I know we said to avoid common SPFs earlier on, but you're still going to need protection against the sun – especially as your skin will be more reactive to the sun's rays during pregnancy. Estrogen and progesterone will be working overtime during your pregnancy and these two hormones have been known to stimulate the development of pigmentation and melanin. Avoid sun damage and dark sun spots by using the non-comedogenic Alpha-H Daily Essential Moisturiser Spf 15. Looking to protect your little one when they arrive? Take a look at our Best Baby Sun Cream guide for a bit of inspo.
Sleeping isn't going to be easy, but you don't have to let that show – not with the ELEMIS Peptide4 Recovery Eye Cream at least. This caring eye cream is gentle enough to use to restore the skin's elasticity whilst also containing vitamin C.
Why would the list of inconveniences stop at adult acne, unbalanced natural skin barriers and heightened sensitivity? As if that wasn't enough to deal with, you can expect random bouts of hot flushes to throw you off track.
Try incorporating the Avène Thermal Water into your routine to counteract these uncomfortable phases. The thermal spring water is kind to sensitive skin whilst tackling everything from sunburn to nappy rash, dryness and irritation. It can even be used on babies from 6 months old!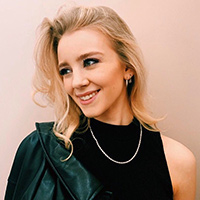 With five years' experience under her belt, Ellie has worked alongside a range of highly regarded makeup artists, giving her a real insight into what consumers should be spending their money on.