Best Vegan Beauty Products to Try This Veganuary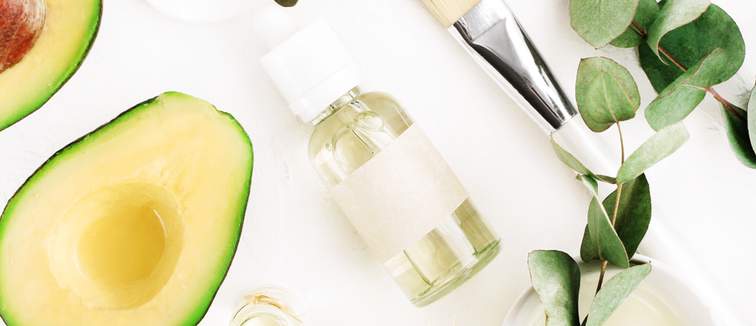 If you're already giving up chicken nuggets, sirloin steak and chocolate for Veganuary, we salute you. But, while we understand it's easy to get swept up in a world full of quinoa salads and mushroom burgers, don't forget that Veganuary doesn't just stop at your diet.
You may or may not be aware that most of your beloved cosmetics brands have products containing animal by-products. Luckily, there are still plenty of completely vegan brands out there that are going to be your beauty saviours this month. We've selected our top ten vegan products – five for him and five for her – to keep you on track this January, so you can still look your best as you tuck into that tofu.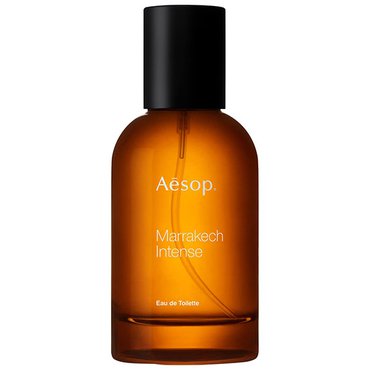 Aesop Marrakech Intense Eau De Toilette
You've changed your diet, why not change your Eau de Toilette as well? This invigorating fragrance embraces the nature-inspired vegan lifestyle, evoking a floral, musky aroma reminiscent of the great outdoors. Hints of bergamot, sandalwood and orange flower add a fresh scent that simultaneously soothes your mind and uplifts your mood.
Go To Store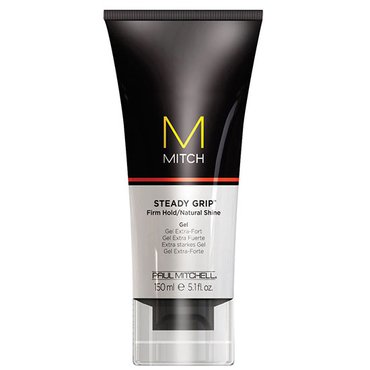 Paul Mitchell Steady Grip
Veganuary is all about staying strong against the odds, so you may as well get a hair gel that embodies your willpower. Mitch Steady Grip is perfect for maintaining a firm hold throughout the day while still keeping that natural look. Not only is the formula free of animal by-products, it's also free from alcohol – an extra bonus for those brave enough to give dry January a go as well.
Go To Store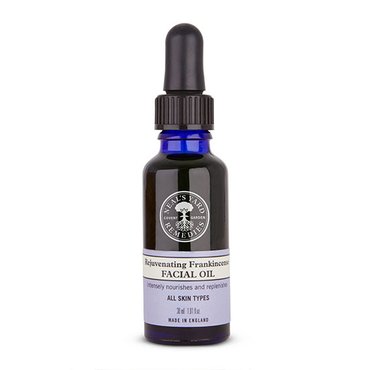 Neal's Yard Remedies Rejuvenating Frankincense Facial Oil
Many vegan foods are really good for your skin. Avocados, walnuts and sweet potatoes, to name a few, are known to produce a clear complexion and create a silky-soft touch. Add a nourishing facial oil to your repertoire and you'll bask in a healthy glow for months on end, even if you ditch the vegan diet.
Go To Store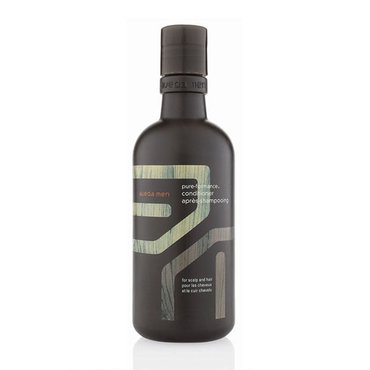 Aveda Mens Pure-Formance Conditioner
If you're worried about your strength without the protein that comes from meat-filled meals, it's understandable to have the same fears for your hair. Aveda Men Pure-Formance Conditioner is purposely designed to breathe life into your locks, working to repair hair and add moisture. Even after the month ends, you can continue to enjoy the benefits of this volumising shampoo.
Go To Store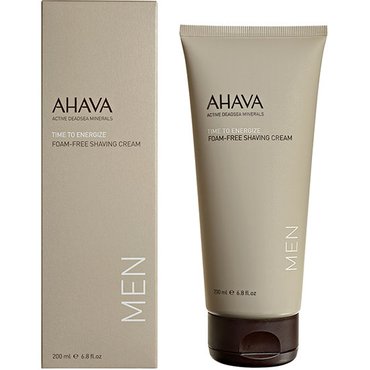 AHAVA Men's Foam Free Shave Cream
You may not be trimming the turkey anymore, but it's still important to keep on top of trimming your facial hair. This calming lotion's enriching formula is infused with a healthy blend of dead sea minerals, ginseng, ginger and aloe vera, leaving your skin feeling super smooth. After a crisp shave, make sure you have this lotion in your arsenal to cool your skin and keep you looking and feeling fresh.
Go To Store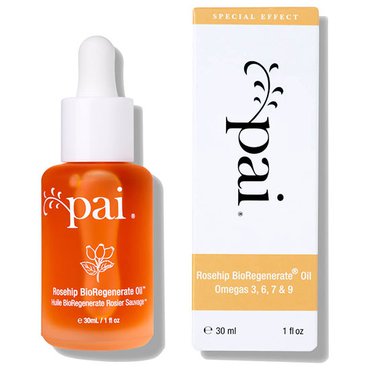 Pai Rosehip Bioregenerate Oil
Just because you're cutting out the animal by-products doesn't mean you have to cut out the luxury. The Pai Rosehip Oil is every bit as gorgeous as you'd expect. A wonderful blend of rosehip fruit and seed oils works deep into the skin to restore balance and texture. Renowned for its antioxidants and skin-healing properties, this vegan bottle of wonder is all you need to bring back your glow.
Go To Store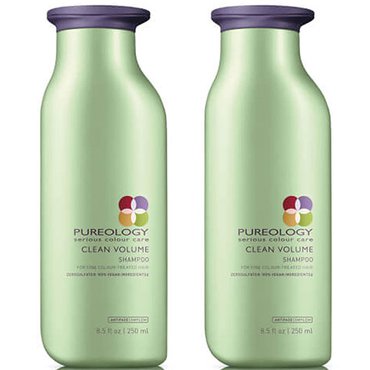 Pureology Clean Volume Trio Set Shampoo 250ml Conditioner & Mousse 238g: For Fine Colour Treated Hair
You didn't think you could do Veganuary without switching up your shampoo, did you? This Pureology Trio is as good for your hair as it is for the animals. It's a true cure for dead ends and flyaways with its gentle Asta-Repair technology putting the strength and vibrancy back into your strands.
Go To Store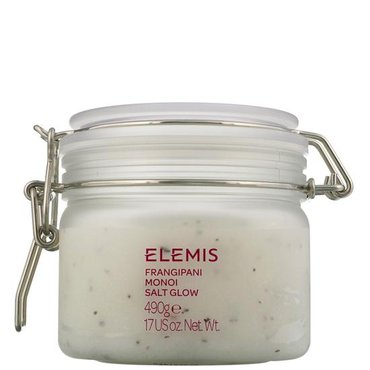 ELEMIS Frangipani Monoi Salt Glow
Chocolate may be off the cards but you can still treat yourself throughout January. Give your body the gift of a glow with this wonderful vegan salt scrub. Made using mineral-rich salts, the scrub gently sloughs away dead skin before infusing it with the moisturising goodness of Tahitian monoi oil and frangipani flowers. Your skin will be well-nourished and you'll be glowing from head to toe.
Go To Store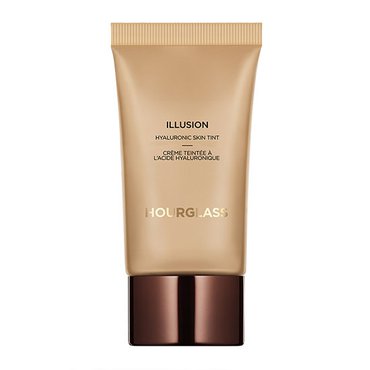 Hourglass Illusion Hyaluronic Skin Tint
The Christmas diet and all that partying can leave your skin looking a little lacklustre. Thankfully, the Hourglass Skin Tint infuses your complexion with pearlescent pigments to recover and enhance your natural luminosity. The vegan formula also contains hyaluronic acid to keep your skin hydrated and healthy throughout winter. Now that's something we can get on board with.
Go To Store

When it comes to the best vegan beauty products on the market, we've pretty much got you covered. Not only are they super ethical but they're pretty damn Instagrammable too #Veganuary. Want to keep up the trend after January? Discover our Top 10 Cruelty-free Makeup Brands.
Related Categories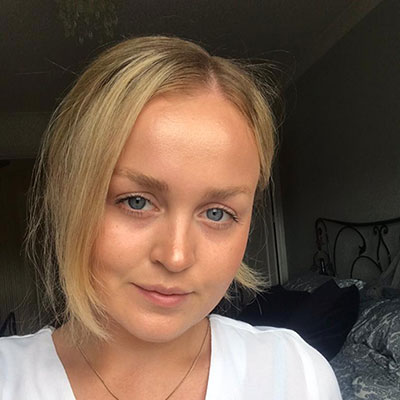 A firm believer that dehydration is a character flaw and good skin starts from within. Hyaluronic acid is her saviour too though.