The 12 Best Vitamin C Serums of 2022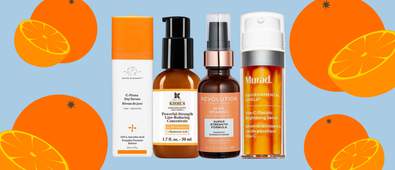 We all know how important it is to get your daily dose of vitamins. But we don't just mean in the food you eat or your supplements. You can also treat your skin to vitamin-rich day creams, cleansers and face masks.
One key vitamin to keep your eye out for is vitamin C, otherwise known as L-ascorbic acid or ascorbate. It's an antioxidant, which is essential for healthy body and skin. A fantastic way to introduce vitamin C into your skin care routine is with a serum, thanks to its higher concentration of ingredients.
However, finding the perfect serum is struggle - one I know all too well. At Cosmetify HQ, we love nothing more than taking a deep dive to give you the best of the best. That's why we've run through the why, the when and the how with our handy guide to the best vitamin C serums.
Vitamin C serum benefits
So, what's all the fuss about when it comes to ol' vit C? Well, for starters vitamin C serum for your face can help reduce pigmentation, ensuring a brighter and even complexion. It strengthens your skins natural barrier against UV damage and free radicals, as well as promoting the better absorption of other nourishing ingredients.
Better still, it helps prevents premature ageing by improving the collagen production in your skin. You can often find vitamin C as a main component in anti-ageing lotions and potions.
This star player ingredient is truly one to look out for. It shields, protects and nourishes your skin, especially when paired with other vitamins and nutrients in your face serums and moisturisers.
How to find the best serum
When searching for the best vitamin C face serum, there's a few things to keep in mind. Make sure you look out for the percentage of vitamin C within the formula. Anything above 20% concentration may cause irritations. Vitamin C is safe to use daily, but if you do experience any irritations start using it one to two times a week. Or, mix a few drops into your moisturiser to allow your skin to get used to the new ingredient.
With plenty of vitamin C serums on the market, it can be tricky to sift through the good, the bad and the ugly. We've done some of the hard work and curated 12 of the best vitamin serums for you to look at.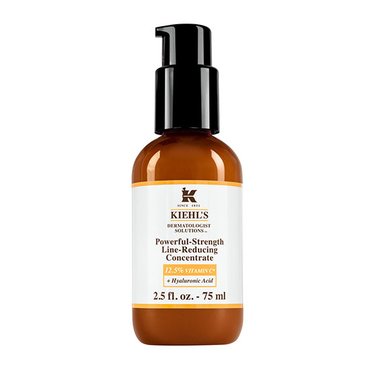 First off the bat is this potent serum from the experts at Kiehl's. It uses 12.5% of vitamin C to help improve the texture and brightness of your skin. It's a must-have for anyone who wants to minimise the appearance of fine lines, wrinkles and enlarged pores.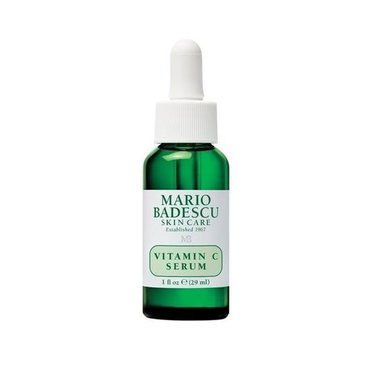 Get your mitts on this serum which combines vitamin C to brighten and hyaluronic acid to boost your skins natural moisture levels. Your complexion will appear firmer and renewed.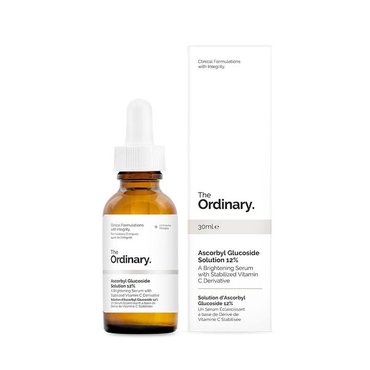 Of course, we had to mention The Ordinary. This purse-friendly serum has a water-based formula which makes it comfortable on your skin. This is a great solution to dullness and uneven skin tone.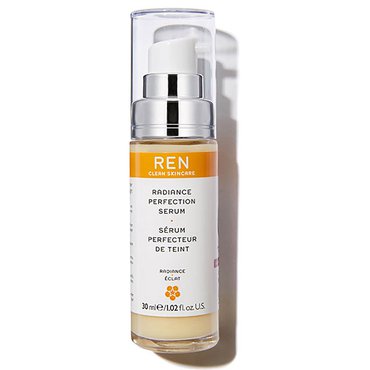 Sometimes your skin just needs that extra energy shot in the morning. This Radiance Perfection Serum offers just that, helping to brighten and plump up your complexion. It uses Canadian rumex, vitamin C and liquorice extract to achieve a smooth and soothed finish.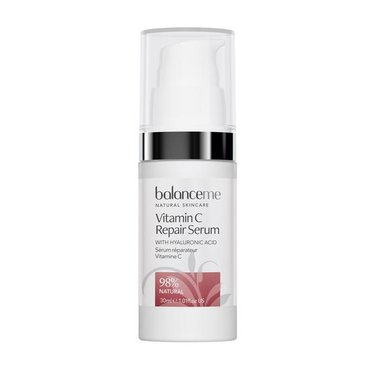 This serum has a powerful, yet lightweight format which feels super hydrating when massaged across your face. It releases the vitamin C over a period of time to ensure long-lasting and effective results. It's also a great natural and cruelty-free option for skin care lovers.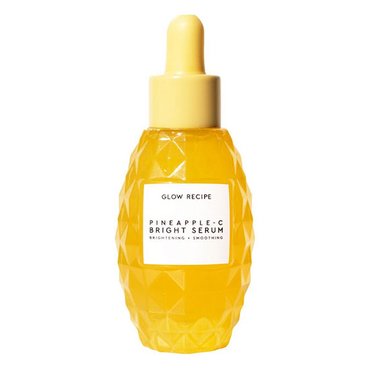 Firstly, how cute is the Pineapple-C Bright Serum bottle? But don't worry, what's inside is just as impressive too. It has an award-winning formulation which combines pineapple juice and ascorbic acid to diminish the appearance of uneven skin tone and dark spots – perfect for anyone suffering with acne scars.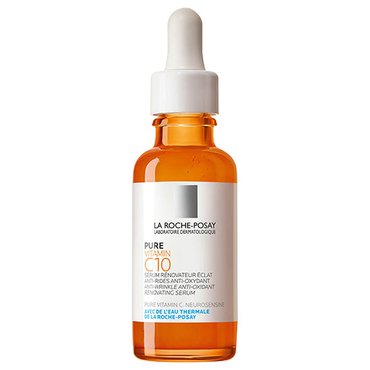 This vitamin C offering from La Roche-Posay is a fantastic formula for more mature skin. The serum is incredibly hydrating for parched complexions. And it also has a gentle exfoliator in the form of salicylic acid, which helps tackle texture and dullness.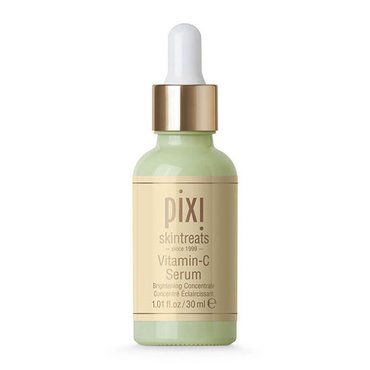 Renew and rejuvenate the skin with this serum from PIXI. The vitamin C formula helps refine the texture of your skin, smoothing your complexion in the process. Not to mention, it gives you a gorgeous glow before you even started on your foundation.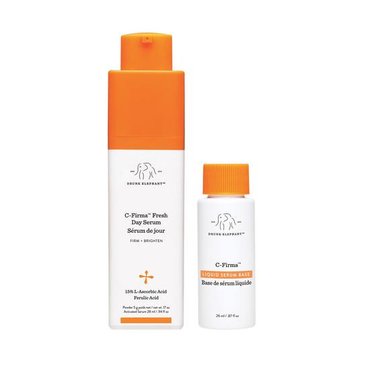 If you want a touch of luxury in your skin care routine, take a look at the C-Firma Fresh Day Serum. It uses 15% L-ascorbic acid (vitamin C) to refine the appearance and texture of your skin. Packed full of enzymes and antioxidants, the formula helps protect your face from daily aggressors and pollution, while also improving its vitality.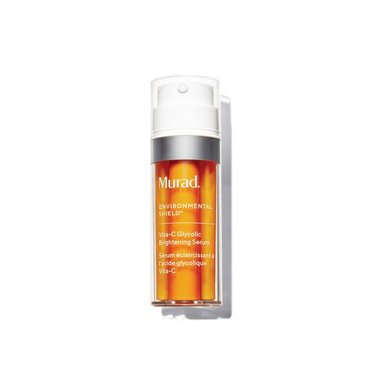 Struggle with hyperpigmentation and sunspots? Murad have the solution. Their serum helps clear your complexion, leaving you with clearer and firmer skin. It also contains glycolic acid, which exfoliates away any dead skin cells for a smoother finish.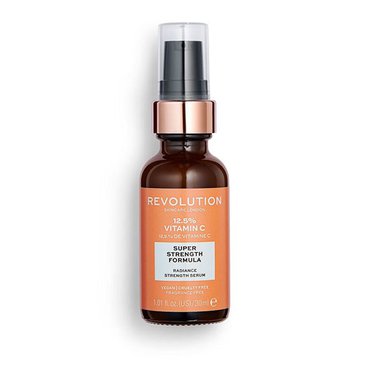 Effective skin care doesn't have to break the bank. This affordable solution contains 12.5% vitamin C, which encourages cell turnover while also boosting your natural radiance. Bonus points for also being vegan-friendly!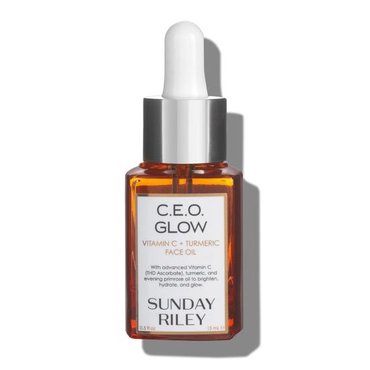 For an extra powerful formula, take a look at this beauty. This serum quickly absorbs into the skin to deliver fast-acting results. Think brighter, hydrated and refined skin in an instant.
It couldn't be easier to add a dose of vitamin C into your skin care routine. For more top skin care tips, take a look at the best fruit-based beauty products you need to try.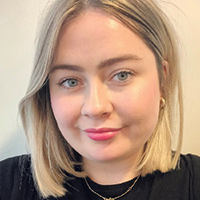 Rebecca is a content writer with over three years' experience and a keen interest in cosmetics. Cosmetify allows her to combine her blogging skills with her passion for beauty.