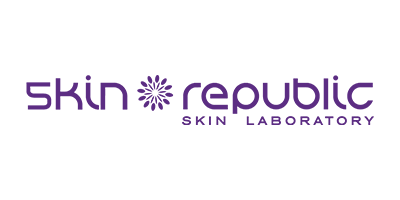 Skin Republic
When a brand draws inspiration from Korean skincare rituals, you know you're onto a winner. Skin Republic are known for their expertise in designing results-driven treatments that target areas such as the face, décolletage, hands and feet.
Producing masks for each and every skin type, their formulations address an array of concerns for beautified skin in an instant. They follow the ethos of making skin both look and feel good, allowing them to be a firm favourite amongst skincare fanatics.
Their products are scientifically formulated, hypoallergenic and dermatologically tested to ensure that all skin types can confidently use them. Skin Republic take pride in combining the latest skincare know-how with nature's restorative properties to create the ultimate line of products. They utilise only the finest of high quality, nutrient-rich ingredients to tackle common skin woes immediately and effectively.
From minimising the appearance of blemishes to promoting younger-looking skin, Skin Republic have you covered for your best-ever skin. Get your glow on today by shopping the cruelty-free range below.