Best Moisturisers with SPF
The Best Moisturisers with SPF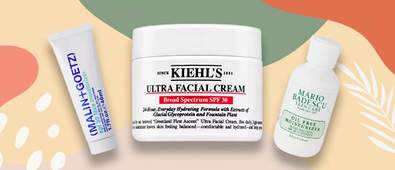 It's time to ditch the idea that SPF = a greasy, smelly mess. Sure, when we were growing up this definitely seemed to be the case, but in today's world, we have access to a multitude of moisturisers with SPF that don't leave us with a chalky-white finish and blocked pores. The best part? We can even get our hands on reef-safe, all-natural formulations!
The only part you need to worry about is what level of protection your skin requires. Most dermatologists recommend using a sunscreen that has an SPF of at least 30, which blocks 97% of the sun's UVB rays. Luckily for you, we've rounded up a selection of the best moisturisers with SPF30+ to help you incorporate sun protection into your everyday skin care routine! Below, we've listed our personal favourite formulations that protect and perfect your skin with just one application.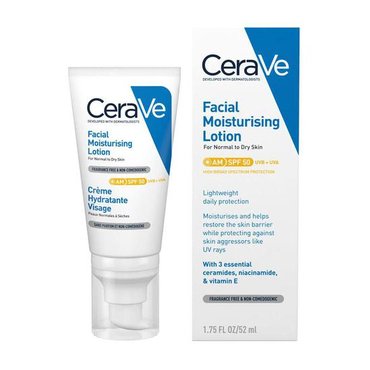 £12.16

£16.00

(24% off)
Cerave seems to be everyone's favourite brand of the moment, with their range of high quality, low cost products. This daily lightweight facial moisturiser with SPF 50+ UVB/UVA protection features 3 essential ceramides and is formulated to leave skin feeling soothed, and hydrated for up to 24 hours, all while protecting the skin's natural barrier.
£58.29

£69.00

(16% off)
The key to maintaining youthful, healthy and radiant skin lies within a decent SPF-infused moisturiser. Our go-to? The Murad Age Balancing Moisture SPF 30. This silky-smooth formula glides seamlessly in to provide a second-skin texture that delivers the ultimate form of protection.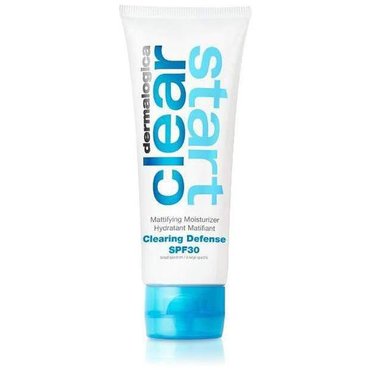 £19.95

£25.00

(21% off)
This shine-reducing Broad Spectrum SPF moisturiser helps protect breakout-prone skin from environmental stress. Featuring an ultra-lightweight formula, it provides a long-lasting matte finish without clogging pores while a cocktail of ingredients such as antioxidant willow bark extract, green tea extract and vitamin c combat the irritating effects of pollution on breakout-prone skin.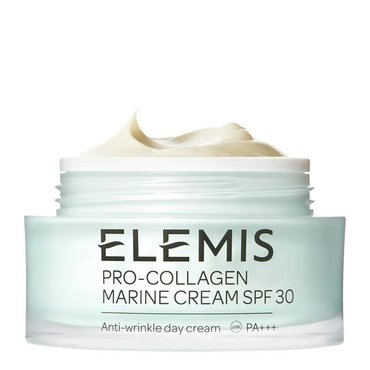 £59.84

£89.00

(33% off)
This is the ultimate three-in-one anti-wrinkle day cream that improves hydration and firmness whilst protecting the skin from sun exposure. The addition of SPF to the original best-selling Pro-Collagen Marine Cream has taken it to a whole new level by delivering the sun protection you need, with the wrinkle-smoothing results you want, still with a texture that you'll love.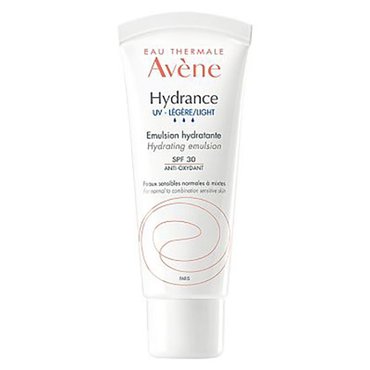 £16.48

£17.35

(6% off)
Fight back against pollution, free radicals, sun damage and other harmful factors with this skin-loving day moisturiser. Its light-as-air texture works overtime to rehydrate stressed-out skin types whilst preventing the likelihood of a burnt complexion. The best part? It wears beautifully underneath foundation!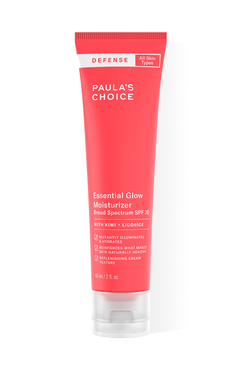 £8.47
This lightweight day cream not only brightens and hydrates, but protects against pollution, blue light and UV rays. Formulated for all skin types, this spf moisturiser features an anti-pollution factor blend with a plethora of plant and vitamin powered antioxidants that help to neutralise the effects of blue light and environmental pollutants, while mineral sun filters protect the skin from UV rays.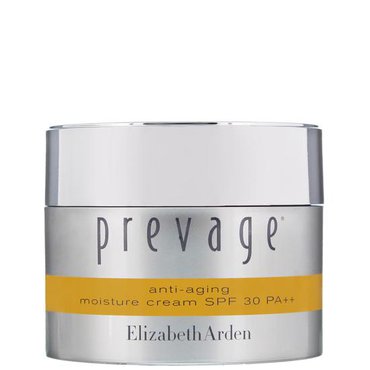 £86.00

£127.00

(33% off)
Turn back the time on your visage with a cult classic from Elizabeth Arden. Ideal for more mature skin types, this hydrating solution fights off common age signs such as fine lines and wrinkles to reveal a luminous complexion. SPF30+ sun protection prevents harmful rays from damaging your skin and restores resilience. It's the perfect summer essential.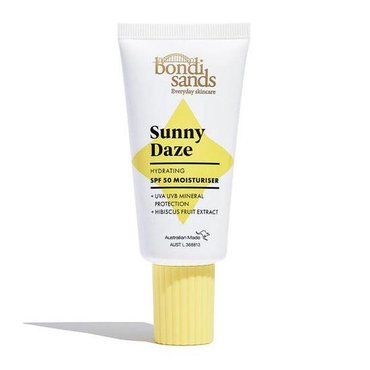 £14.12
You don't need to be in a daze when it comes to finding your SPF BFF, not with such an array of suitable products on the market, such as this hydrating SPF 50 Mineral Moisturiser from Bondi Sands. This non-ghosting daily essential protects your face against UVA & UVB sun exposure and is enriched with ingredients such as Vitamin E, Wild Hibiscus Extract and Zinc Oxide to provide up to 72 hours of hydration.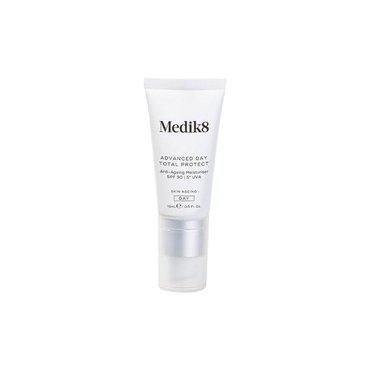 £18.05

£19.00

(5% off)
Looking for an all-vegan formula? We've got you covered. The Medik8 Advanced Day Total Protect is a clean moisturiser that banishes the likes of parabens, fragrances and other nasty chemicals to soothe and hydrate all skin types. SPF30 protects all skin tones and even shields against the likes of blue light! This means that your complexion is protected against the likes of phone, tablet and laptop screens, helping you to fight off the first signs of premature ageing.
£46.55

£75.00

(38% off)
Boost your complexion with a real fan favourite. The Eve Lom Daily Protection SPF 50 utilises a blend of natural ingredients and sunscreens to defend the skin from damaging external aggressors. This particular formula contains six scientifically backed sunscreens that work together to stop unwanted burning, whilst other properties focus on promoting new collagen growth to increase the skin's suppleness.
Sun Protection for the Face FAQs
What is the best sun cream to wear under your makeup?
Men don't really have to worry about lathering on the facial sun protection, but women have their makeup to consider. If you're just lounging around the pool or going to the beach, then there's no real need to apply makeup because it's just going to wash off. However, i f you're out for the day, there are a few specialist brands that provide sun protection that's tailored to go under your makeup.
Premium brands like La Roche-Posay, Neutrogena and Nivea have produced expert formulas that are made to go under your makeup, leaving your skin protected and looking flawless. The lightweight texture and non-sticky feel of high-performing lotions is easily absorbed by your skin, helps mattify the skin and controls your natural oils.
The quick-acting nature of the formulas means it won't interfere with your makeup, so you won't have to keep touching up with the makeup brush throughout the day. A high-calibre formula is fairly inexpensive considering the quality, available between £10-15.
How much sun cream should you wear?
Sun Cream is one of those things where you can never really apply too much. Obviously, going through an entire bottle in a day would be a tad excessive, but generously lathering some lotion can never harm your skin. The harmful UV rays of the sun can cause long-term, severe damage to your skin and to your general health, therefore it's imperative to make sure your skin is completely covered and protected.
Apply a hearty amount onto your palms and fingers, then gently massage it into your face, covering all areas that are going to be exposed to the sun. Make sure you apply before you head out into the sun and not during a sunbathing session, because the UV rays would have already penetrated your skin.
Once you've been outside for a significant period of time, or you've been in the pool and the sun cream has washed off, make sure to reapply another thick layer to keep yourself protected.
What is the best sun cream for sensitive skin?
Every sun protection brand understands the need to create sunscreen for sensitive skin, which is why there are multiple options on the market for affordable prices. Such is the growing demand, there are even brands offering sun protection face lotion specific for men and women, such as Jack Black and Ambre Solaire.
Piz Buin, Vichy and Guinot all make tailored formulas that are suitable for even the most sensitive skin, so your skin is protected without causing any irritation or flare up. You can find an effective and calming lotion in the region of £10-15, which should last you the duration of a week-long holiday.
Your face is exposed more often to the sun, so it's important to reapply frequently throughout the day. Such is the potency and soothing nature of the lotion, your skin can absorb the formula every time you apply.
Can you use body sun cream on your face?
Whilst they may have similar formulas, there are distinct differences between sun cream for your body and face. Much like a body moisturiser and a facial moisturiser contain different ingredients and target different concerns, the same applies for sun cream. You wouldn't use a body moisturiser on your face, so you shouldn't do the same with sun cream.
Facial sun cream caters to sensitive skin, acne and blemishes, making sure to protect your skin from the sun as well as provide nourishment. Your face is typically more exposed to the sun than your body, especially when you're out and about as opposed to lounging around the pool, so it generally needs a higher SPF rating. You should also reapply facial sun cream throughout the day to keep your skin safe and healthy.
If you've run out of face sun cream and you can't locate anymore within the next day, you can use body sun cream as a last resort. However, using it regularly won't suffice as a long-term solution.
The other area to remember is the lips! Easy to forget, but it's important to keep them protected with an SPF lip balm. Checkout out our dedicated section covering everything you need to know about lip balms with SPF for more info.
Related Categories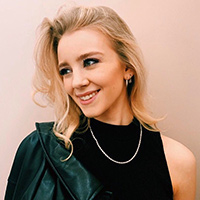 With five years' experience under her belt, Ellie has worked alongside a range of highly regarded makeup artists, giving her a real insight into what consumers should be spending their money on.