Everything You Need to Know About Lip Balm with SPF
By Hannah Prynn
-
3 years ago | Updated
It's time to talk SPF.
Usually, when we're preparing for a hot beach day or just exploring in the sun, we'll smear our body and face in sun cream. However, there's one spot we know always gets neglected when it comes to sun protection, and that's your lips. Yes, you heard us, your lips. We know how important protecting our skin is, yet how many of us can say we make the same effort with our precious lips?
Plenty at Cosmetify HQ are guilty, but with our low-down we've convinced everyone it's about time they pucker up and protect their pout.
Why do you need to protect your lips?
In a nutshell: the skin on your lips is the thinnest and most fragile, so it's crucial to protect them from harmful UVA and UVB rays. And remember UV rays can still have negative effects even on cloudy, gloomy Mondays, not just on the beach in Ibiza with a cocktail in hand.
Failure to properly protect your lips can lead to skin cancer, premature signs of ageing and irritated skin. The skin around your lips is naturally very thin and lacks sweat glands, therefore it doesn't have as much protection as the rest of your body. For that reason, your lips often dry out quicker, become chapped and are very vulnerable to sun damage.
There's a common misconception that the darker colour of the lips protects them against the sun, but that's just the amount of blood vessels in them. They actually need more protection, so get stocked up with a potent sun protection product.
Can you put ordinary sunscreen on your lips?
You can, but we wouldn't recommend it. The makeup of your skin and lips is entirely different, therefore they need to be protected in different ways. The skin around your lips is much thinner therefore they need a more intricate formula to fully protect them against the harmful rays of the sun.
Another, slightly less practical, reason to avoid placing regular sunscreen or an spf moisturiser onto your lips is the taste. Many face sun cream remedies contain chemicals which produce an unpleasant taste when placed on your lips. Lip sun protection formulas generally contain natural ingredients with pleasant flavours such as berry or raspberry, which makes for a much more enjoyable sensation.
What SPF should you use for your lips?
Most dermatologists agree that SPF30 is the ideal strength for the lips, which is enhanced by a formula that also moisturisers and softens. Anything less than SPF30 may result in damaged and chapped lips, which are very painful for a few days. In some cases, SPF15 has been known to be effective, however, it's not guaranteed and sun protection is an area where it's better to be safe than sorry.
Applying sun protection throughout the day is the best way to keep protected and prevent any UV rays penetrating your skin.
How often should I apply sun protection to my lips?
Your lips are more exposed to the sun than the rest of your body, therefore they need more care and attention. Reapply sun protection every few hours, maybe even every hour if you're extremely exposed to intense heat. If you're at particularly high altitude, for example you're going mountain climbing or skiing, it's imperative that you reapply lip protection constantly otherwise your lips will quickly become chapped and damaged.
Which lip SPF should I go for?
So, is any old lip SPF the answer? Absolutely not. Chalky residue? Gloopy consistency? No thank you. SPF for your lips doesn't have to be a pain, instead you can find a range of nourishing and hydrating lip products that make your pout pop and keep your delicate skin protected. Here's our favourite lip balms with SPF that will keep your pout happy, hydrated and protected all year round.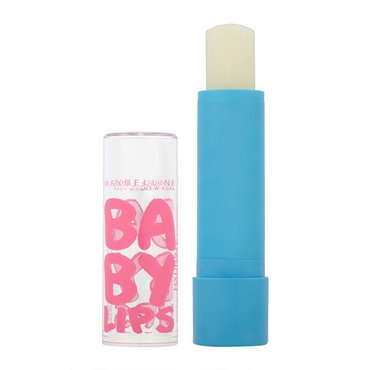 These popular balms not only come in super cute capsules, but they are also highly moisturising and have an SPF of 20. You can use these nourishing sunscreen lip balms either on their own or as a protective base for your lipsticks. They also come in different flavours and tints to add a little oomph to your lips.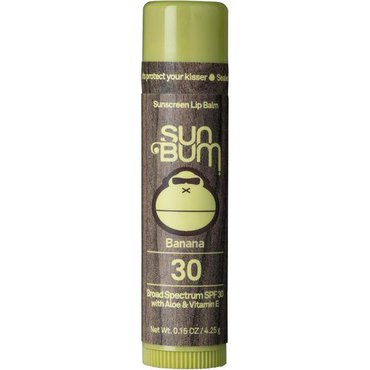 Sun Bum's lip balm formula is a classic and great at combatting dry lips. Infused with SPF30, aloe and vitamin E and with a range of flavours to try, including banana, mango, pineapple and watermelon, you can smooch and smack your lips with confidence.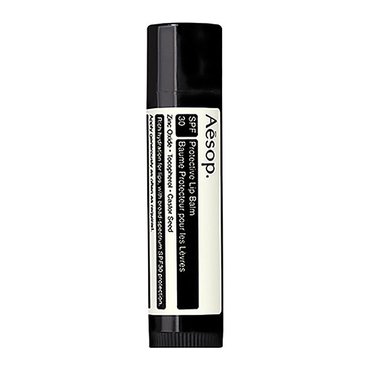 Must-have beauty brand, Aesop, brings you this lustrous lip treatment balm with broad spectrum SPF 30. It is deeply hydrating and includes jojoba oil to to keep your lips moisturised all day. A truly versatile lip treatment that will both nourish your lips and protect them from UV rays.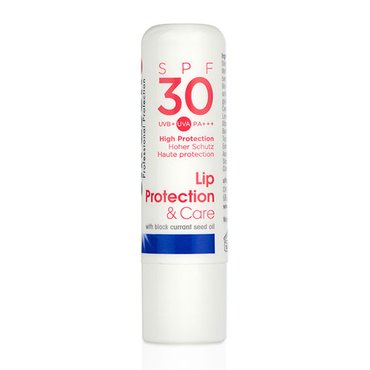 In come the sun care experts at Ultrasun with their unique formula which is specifically for your precious smile. It includes blackcurrant seed oil which helps moisturise and soothe irritated lips, while SPF 30 protects you from any damage.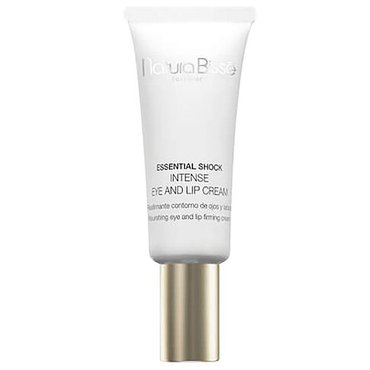 OK so not technically a lip balm, but this indulgent product is perfect for protecting the delicate area around your lips from sun damage. It might be on the pricier side, but it's truly an extra special treat for both your lip and eyes contour areas. The formula contains SPF 15 and is infused with an intelligent combination of nourishing ingredients including amino acids, vitamins C, E and F, as well as repairing rose mosqueta oil.
Related Categories