Everything You Need to Know About Lip Balm with SPF
By Ryan Test
-
1 year ago | Updated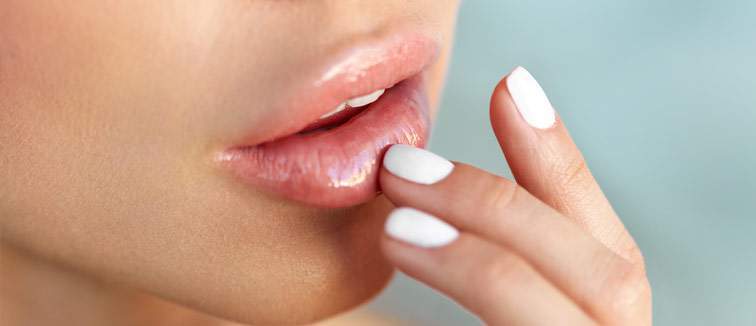 It's time to talk lipstick, lip gloss and lip balms with SPF.
We should all know how important SPF is by now. Usually, when we're preparing for a hot beach day or just exploring in the sun, we'll smear our body and face in sun cream. However, there's one spot I'm sure is always neglected when it comes to sun protection, and that's your lips. Yes, you heard me right, your lips.
We know how important protecting our skin is, yet how many of us can hand on heart say we make the same effort with our lips? I'm sure not many, myself included, and it was only recently I found out how important it is to protect your lips from harmful UV rays.
So, why do you need to protect your lips?
In a nutshell: the skin on your lips is the thinnest and most fragile, so it's crucial to protect them from UV rays.
Much like skincare, you should never skimp on sunblock for lips, even if it's cloudy or raining outside. UVA and UVB can still have negative effects on your skin when it's not sunny - and the same goes for your lips.
I know this sounds pretty dire, but it is for good reason. Not protecting this thin layer of skin can make your lips darker and more irritable if they're exposed to the harmful UV rays over a long period of time, and your lips will regularly feel chapped, dry and sore.
This not only ruins your collagen, giving you wrinkly and damaged lips, but it can also increase your chances of developing skin cancer. Dermatologist and skin care expert Elizabeth Tanzi says, "skin cancer in this area (lips) can be particularly dangerous, which is why everyone needs lip balm with SPF". And, let's be honest, reducing the chances of cancer is a major reason to make a change and start taking better care of your lovely lips.
It's also worth noting that some lip care products are actually no good for your lips, such as lip gloss, as it attracts sunlight and radiation. Kind of like an evil magnifying glass for the sun's rays.
There are so many stories out there where girls get sore, irritated and burnt lips whilst wearing lip gloss. So ladies, if you're not prepared to prep your lips with SPF before applying your favourite glam gloss, then it may be time to part ways – it's better safe than sorry.
How do you keep yourself protected?
Wearing gloopy and sticky sun creams can be uncomfortable on your body, so I can only imagine what it'd be like on your lips. Plus, many sun creams have that typically chemical smell and leave a pesky white residue – which is not ideal when you're out and about in public. But don't worry, you don't need to slather on sunscreen and suffer with those unflattering sticky lips.
Luckily, there is a range of lipsticks, glosses and lip balms with SPF out there that can give your lips great sun protection, and you don't have to compromise your confidence or comfort. However, what's important to remember is that your sun factor needs to be of a certain level to actually protect you from UVA and UVB rays.
Dermatologists and the British Skin Foundation recommend sunscreen be at least factor 30 as this will offer you 97% coverage for a few hours, but you do need to reapply over time. The great thing about your lips is that reapplying is a regular task with any lip care, so you should have no problem keeping those lip luscious and protected.
Which lip SPF should I go for?
Now you know that SPF for your lips is a must, I've picked out some top lip balms that will keep you nourished and protected all year round. Remember that the higher the SPF, the better, but any protection is better than none at all.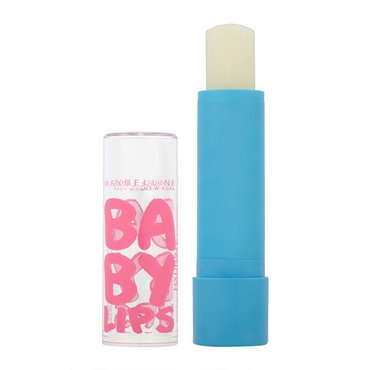 Maybelline Baby Lips Lip Balm
These popular balms not only come in super cute capsules, but they are also highly moisturising and have an SPF of 20. You can use these nourishing sunscreen lip balms either on their own or as a protective base for your lipsticks. They also come in different flavours and tints to add a little oomph to your lips.
Buy now
Carmex Cherry Lip Balm Tube
Carmex lip balm formula is a classic, and great at combatting dry lips. There's a range of flavours to try, but we love this cherry one - it's sure to moisturise your lips and protect them with an SPF of 15, and it smells pretty delicious too. So now you can enjoy soft supple lips that are no match for the sun.
Buy now
Kiehl's Butterstick Lip Treatment SPF25
Must-have skincare brand, Kiehl's, brings you this lustrous lip treatment balm with broad spectrum SPF 25. Kiehl's Butterstick is deeply hydrating and includes coconut oil and lemon butter to keep your lips moisturised all day. These sticks come in shades Clear, Nude and Berry, so you can spice things up with a splash of colour if you want to. A truly versatile lip treatment that will both nourish your lips and protect them from UV rays.
Buy now