The Best Face Toners for Poreless Skin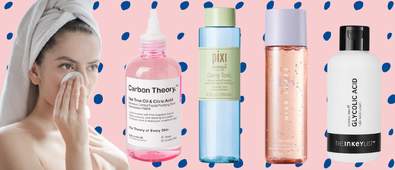 You may be thinking you can skip the facial toner, but we're here to tell you that it's a crucial step that helps refine, rejuvenate and refresh your skin.
Face toner should come after cleansing to help remove any excess impurities or face makeup. There's a solution for every skin type, whether you have dry, oily, sensitive or mature skin. However, with so many to choose from it can be tricky knowing which one to add into your routine.
That's where the skin care fanatics at Cosmetify HQ come in. We've round up all our fave solutions and how best to implement them into your routine.
What is skin toner?
Toner was once seen as an unnecessary and harsh step in skin care; however, reimagined modern toners are now a nourishing and hydrating component of any beauty and grooming routine. Usually a liquid or spray format, toners help cleanse and clarify the skin. It is the first leave-on step in your routine, which treats your skin rather than a cleanser which you wash away.
What does face toner do?
Face toners have plenty of benefits. Not only do they give you that extra clean feeling, but they can also help refine texture and even out your skin tone. Whether you're struggling with pesky pimples or dulling skin, toners can purify and exfoliate all in one single swipe.
One of the biggest benefits of face toners is that they help tighten and refine enlarged pores. This helps keep the skin clear and reduces the appearance of blackheads. For a poreless finish all day long, we recommend using a toner before moisturising and makeup application.
Star ingredients often include, antioxidant rich vitamin C, acne-fighting salicylic acid and brightening AHAs. If you're searching for a specific one, use of drop-down ingredient preference filter. Not sure where to look? Browse our beauty glossary to find out more.
How to use face toner?
However, you may be wondering how to apply toner on the face.
It can be a be a bit confusing to understand which step comes when, but most skin care routines follow as cleanse, tone, then moisturise. First, start by removing impurities from your skin using a facial cleanser (usually a balm or cream) and then follow with your chosen toner.
Either spritz across the skin or apply to a cotton pad and swipe on the face, neck and decolletage. Allow the formula to fully absorb and then follow with your favourite serum, moisturiser and SPF.
To find the best formula for you and your skin, we've listed ten of the best face toners here at Cosmetify.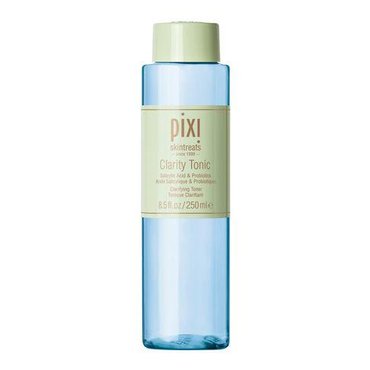 £10.00
PIXI are renowned for their must-have tonics. This specific clarifying solution contains a winning blend of glycolic, lactic and salicylic acid, which removes dead skin cells. It's the perfect antidote to help tackle enlarged pores, breakouts and textured skin. Plus, the toner contains aloe vera and probiotics to help soothe the face.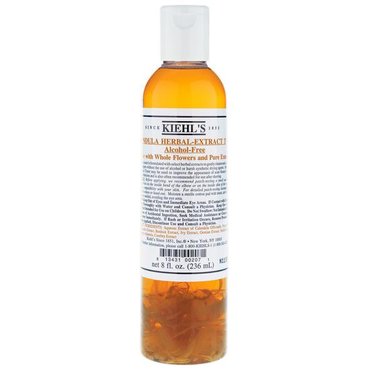 £36.00
This famous toner from Kiehl's is an extra special addition to your bathroom cabinet as it contains hand inserted calendula petals, which have anti-inflammatory properties. It's a great option for sensitive skin types as it contains soothing allantoin and burdock extract.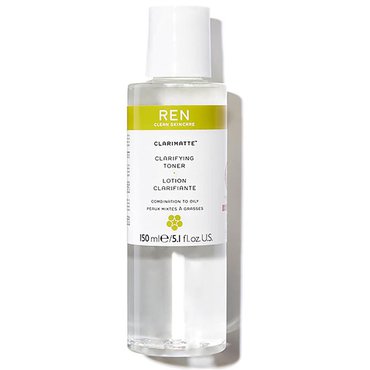 £16.20

£18.00

(10% off)
Clogged pores can lead to breakouts, blackheads and pimples. Refine and minimise your pores with the skin friendly Clarimatte Clarifying Toner. The refreshing formula contains an AHA complex to help decongest your skin by clearing away dead skin cells. Plus, lavender oil helps refresh and soothe stressed out complexions.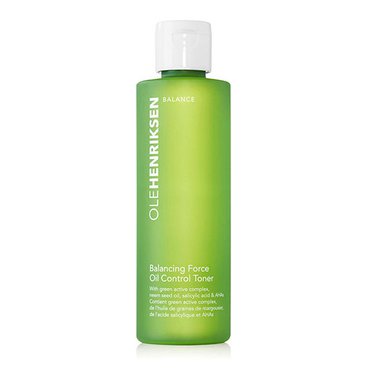 £21.25

£25.00

(15% off)
Another great clarifying solution is this oil controlling toner from Ole Henriksen. It encompasses a nourishing blend of BHA, AHAs and a green fusion complex, including the botanicals green tea, algae, eucalyptus and Irish moss extract. This non-comedogenic formulation not only freshens up the skin but also balances natural oils.
Skin looking a bit tired and dull? Perk things up with the Indie Lee CoQ-10 Toner. It contains antioxidant-rich coenzyme Q10 to deliver a surge of nutrients, while aloe vera, papaya and sage help clarify those pesky pores. Simply mist over the skin to revive and refresh your complexion in a matter of seconds.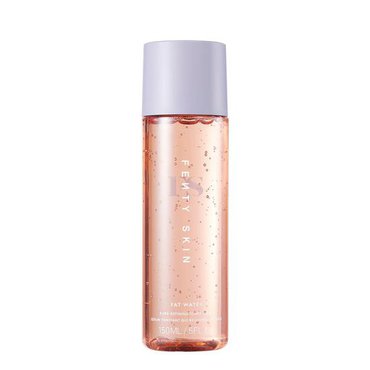 £22.95

£27.00

(15% off)
This multi-tasking formula combines the benefits of a toner and serum all in one. It has a thicker consistency compared to the other solutions in this list, but it still helps minimise the appearance of pores, darks spots and texture. Ingredients include the likes of niacinamide, hyaluronic acid and witch hazel, we know helps clean and clear the skin.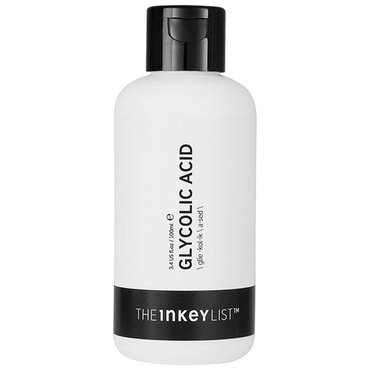 £8.29

£8.49

(3% off)
The INKEY List is a firm favourite here at Cosmetify thanks to their purse-friendly formulas and their Glycolic Acid Toner is no different! It uses 10% glycolic acid to help gently remove any clogged skin cells for a refined, radiant and clear complexion. Plus, it includes 5% witch hazel which helps balance oil production.
This tonic from Carbon Theroy is a game changer for acne-prone skin types. The pretty pink formula utilises pink grapefruit extract and the natural antiseptic properties of tea tree oil to remove any impurities left after cleansing. It also helps reduce clogged pores and removes any product build up for a purified, healthy-looking glow.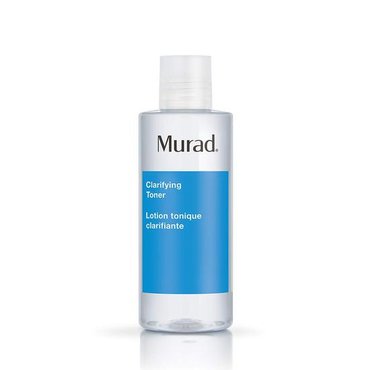 £19.79
Use this blemish-busting toner in both the AM and PM to help tighten pores for a clearer complexion. Allantoin helps calm irritations, witch hazel draws out dirt and algae extract controls sebum production. This combo of ingredients refreshes the skin and reduces the likelihood of the midday shine.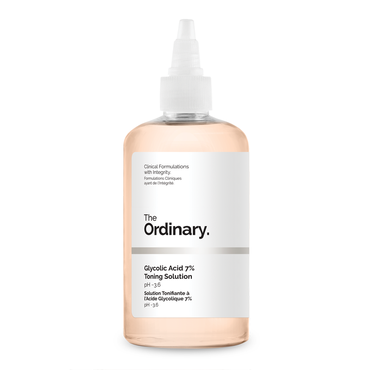 £8.08
Finally, to round up our top ten we have the best-selling toner from The Ordinary. Again, we see the powers of glycolic acid get to work to help correct uneven skin tone and leave you with radiant results. It also contains aloe vera, ginseng root and Tasmanian pepper berry which helps soothe any inflammation.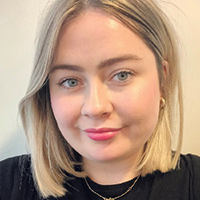 Rebecca is a content writer with over three years' experience and a keen interest in cosmetics. Cosmetify allows her to combine her blogging skills with her passion for beauty.