Best Micellar Cleansing Waters
The Best Micellar Cleansing Water for Easy Makeup Removal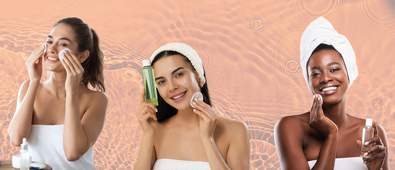 A product that cleanses your face and removes makeup without the need for water? Sounds like something out of a dream!
What it actually is, is micellar cleansing water, a gentle cleanser made from tiny molecules called micelles that draw out dirt, oil and makeup from your skin. With great cutaneous tolerance (fancy speak that means it respects sensitive skin), micellar water has been gaining traction for the last 30 years since originating in France and is predicted to continue growing.
It's now quite common to see micellar waters on shop shelves and featuring in skincare routines of gurus across the internet, but if you haven't yet tried it for yourself, Cosmetify is here to tell you all about micellar water and how to include it in your own regimen.
What is micellar water and how does it work?
We've already explained a little about the micelles that give micellar water its name, acting like a sponge to soak up anything oily on your skin. These micelles are suspended in purified water and mixed with other hydrating and cleansing ingredients to give your complexion the optimum nourishment. You'll often find glycerin in micellar water, which is incredibly hydrating to the skin.
What's the difference between micellar water and regular cleanser?
One obvious difference is that micellar water doesn't need water to lather it up or require you to rinse afterwards like traditional cleansers. This makes it convenient for people camping, on the go or who don't have access to water or only have access to hard water they'd rather not use on their skin (this was the case in France when this product was developed!).
The oil droplets make micellar water incredibly gentle; it doesn't strip or irritate even dry and sensitive skin, and it respects your skin's pH balance.
On the other hand, a lot of regular cleansers on the market can be quite harsh and stripping, and may not be the best for removing makeup—whereas that's one of the things micellar water does best!
How do you use micellar water?
There are a few different ways to use this multi-purpose product, making it a wonderful addition to your bathroom cabinet.
You can use micellar water as your sole cleanser/makeup remover by swiping it across your face with a soaked cotton pad, sponge or cloth like these reusable ones from Alpha-H. For eye makeup, hold over the eye for a few seconds before wiping.
Or use it as step one in a double cleansing routine to remove makeup, sunscreen and impurities before using a second, more targeted cleanser. Read more about double cleansing here.
You can also use it after cleansing to catch any remaining traces of makeup and tone your skin since it doesn't need to be rinsed off.
The best micellar waters:
To take the pressure off as you search madly for a micellar water to add to your routine immediately, we've rounded up the best of the bunch.
And, great news—plenty of drug store brands have come out with micellar waters, so there's one for every budget.
£3.89

£5.50

(30% off)
We, of course, have to start with the original micellar water. Ultra-mild, alcohol-free and fragrance-free, this cleanser is inspired by the cellular lipids in our skin, which it works in perfect harmony with in order to preserve it. Made with pharmaceutical-grade water to keep your skin healthy and clean.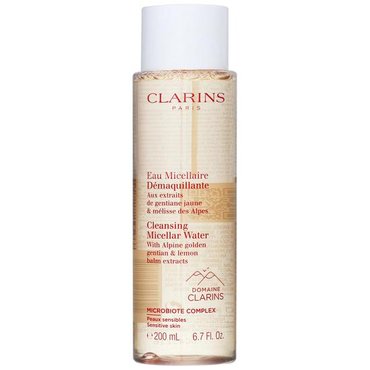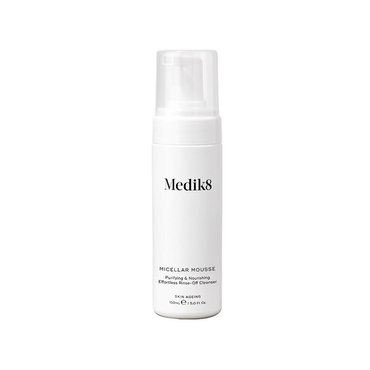 £14.06

£20.00

(30% off)
This one kind of breaks the micellar rules as you are supposed to rinse it off, but the mousse texture is so unique and luxurious that we had to include it. The formula is infused with olive oil and moringa extract to gently cleanse your skin and remove pollution particles that can make you age more quickly.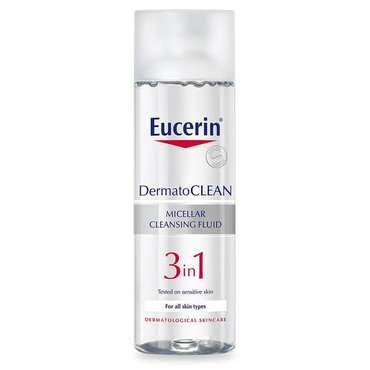 £7.70

£11.50

(34% off)
This gentle cleanser uses hyaluronic acid to bind moisture to your skin, as well as the moisturising active gluco-glycerol and the incredibly effective yet mild APG Complex for cleansing. Your skin will breathe better and feel cleaner!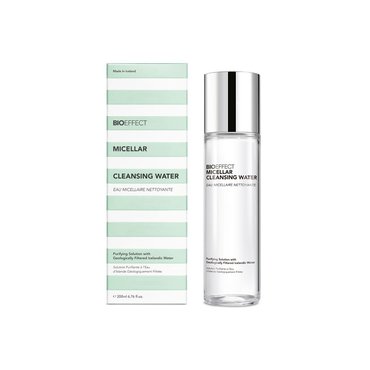 £49.40

£52.00

(5% off)
On the other end of the price spectrum, we recommend this option from BIOEFFECT made with pure Icelandic water and four plant-based humectants (meaning they draw moisture to your skin to keep it hydrated).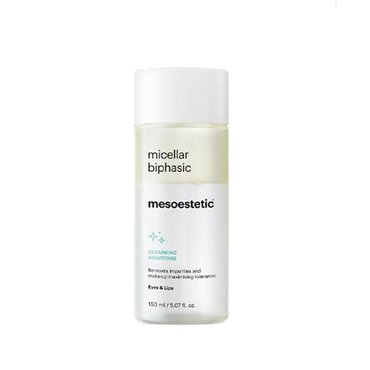 £41.79

£43.99

(6% off)
Another option for those of you looking to splash out, there's the micellar from Mesoestetic, which contains sunflower seed oil to aid micelles in removing dirt and makeup (even the waterproof stuff), as well as a post-biotic ferment to balance your microbiota and skin barrier function and a biotechnological active ingredient that removes pollution partners and reduces oxidative stress that can cause ageing.
Find out more about anti-pollution skincare with our seven tips here.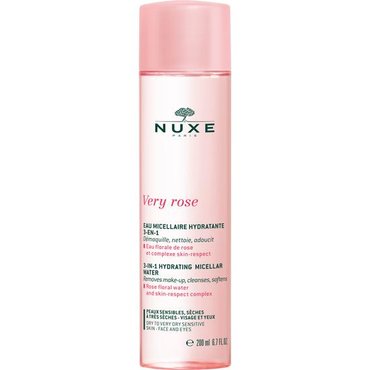 £15.88

£17.00

(7% off)
If you suffer from extremely dry skin, reach for this delicately scented micellar made with soothing and softening rose water as well as Nuxe's Skin-Respect Complex, which contains moisturising sugars to strengthen your skin barrier. There's also a Soothing variant that works for all skin types.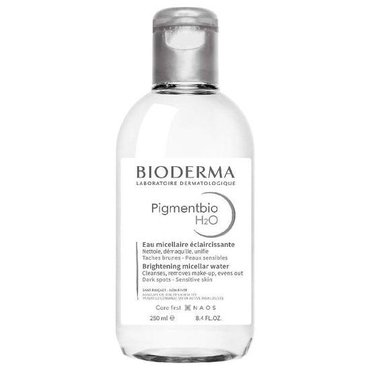 £8.50

£13.00

(35% off)
Trying to lighten dark spots? Bioderma certainly haven't stopped innovating since creating the first micellar water. Now they've got one for every skin condition, including this one designed especially for pigment disorders that contains a patented brightening formula.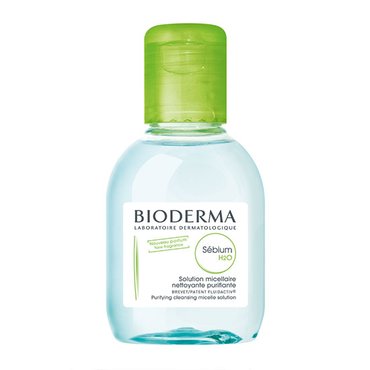 £5.22

£5.50

(6% off)
Bioderma also offer this micelle solution just for oily and combination skin, which uses a patented complex to regulate sebum and thereby prevent clogged pores and breakouts. There's also zinc and copper sulphate to help cleanse and control sebum, leaving you feeling super fresh and invigorated.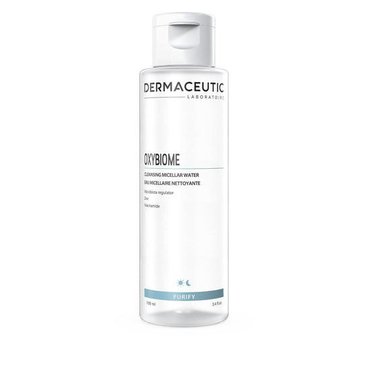 £13.30

£14.00

(5% off)
Another great choice for acne-prone skin! This one's packed with niacinamide to reduce blemishes and oil, zinc gluconate to regulate sebum and reduce the appearance of pores and a blend of natural components to regulate your microbiota and shield from pollution.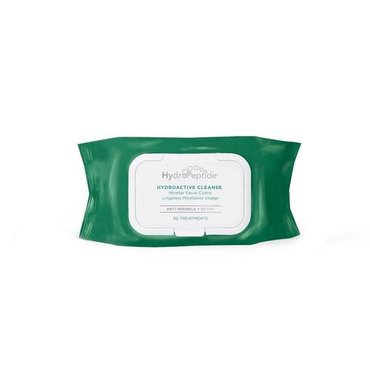 £16.15

£17.00

(5% off)
If you're getting on a plane or want the extra convenience of a non-water-based cleanser, you might also like these facial wipes from HydroPeptide. Like micellar water vs traditional cleansers, these micellar-based wipes are gentler than regular wipes and hydrate as they cleanse. They also contain nourishing antioxidants and botanicals to shield you from free-radical damage and give you a lovely glow.
Related Categories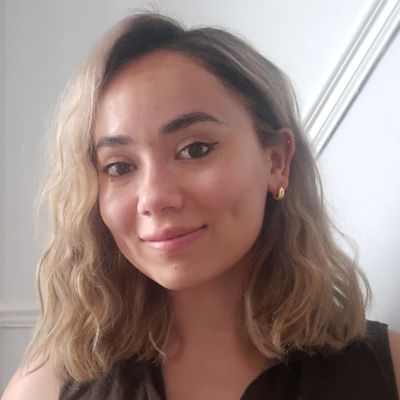 Gabriella is a junior content writer with a background in creative writing, content marketing and journalism. She's passionate about all things makeup and skincare, but especially vegan and cruelty-free beauty that is effective and inexpensive.