Moisturiser for Mature Skin
The Best Moisturisers for Mature Skin
When it comes to anti-ageing, people often think there's not a lot we can do to prevent wrinkles from settling in and dryness from taking over. And to an extent, they're right – it's just life. However, there are many skin care products you can use in order to age gracefully, to turn back the hands of time, so to speak, and to reduce the appearance of those fine lines.
Of course, you can drink eight glasses of water to keep your skin bright, hydrated and healthy, and you can indulge in a facial every month or so. But I'm not here to talk about water and facials, I'm here to tell you about the top six moisturisers for mature skin: everyday creams that you can use to combat the tell-tale signs of ageing and to keep your skin full of moisture and vitality.
It's easy to stick to your favourite lotions and potions, they've served you well over the years and they're your trusty skin care sidekick. But as your skin changes, your moisturisers should too. So, it's time to wave goodbye to that cream you've had for 20 years and get ready to focus on formulas that are better suited to your skin type and concerns. Introducing the best moisturisers for mature skin: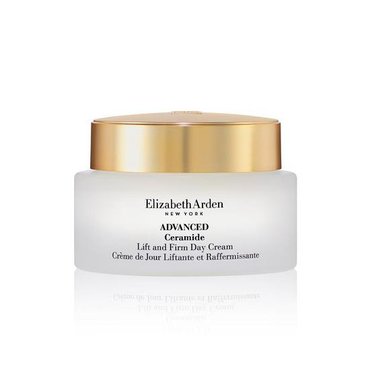 £48.99

£68.00

(28% off)
Plump, lift, restore, smooth, firm – there's nothing much this moisturiser can't do. It's the ultimate anti-ageing treatment that helps to naturally contour and sculpt your face. As we get older, we lose skin ceramides and, as a result, we get wrinkles *sad face*. This Advanced Ceramide Lift & Firm Day Cream ensures your skin is thriving and is nothing short of revitalised, making it one of the best moisturisers for mature skin.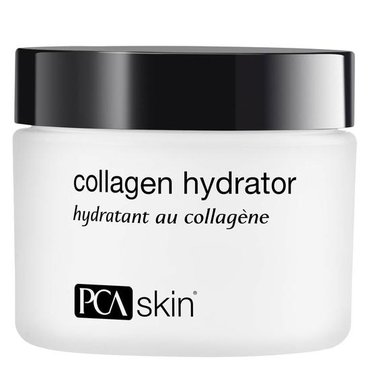 £42.00
Keeping your collagen count at a healthy level is this formula from PCA Skin. Anyone with dry, mature skin will love this moisturiser as it instantly relieves dryness, flaking, itching and irritation. And, of course, it leaves you with a youthful complexion thanks to its blend of collagen, antioxidants and fruit extracts.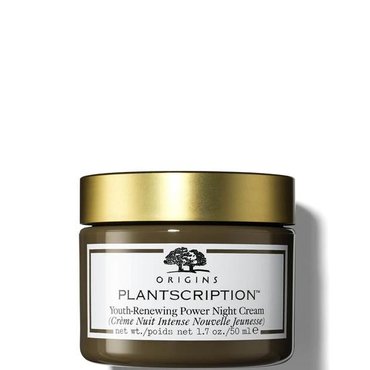 £41.99

£56.00

(26% off)
Created by Origins Bio-Tech Lab scientists, you can trust that this moisturiser will look after your skin. Whilst you catch up on those all important z's, this anti-ageing formula restores elasticity, plumps fine lines and firms skin for an all-round youthful appearance.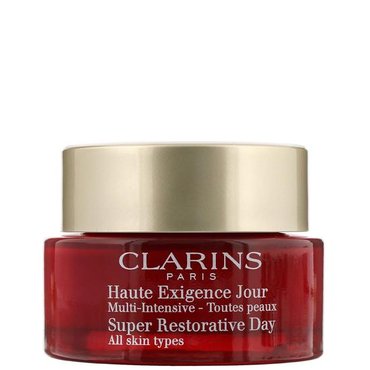 £74.99

£77.00

(3% off)
The hunt for a do-it-all moisturiser is over as Clarins delivers exactly what you need. Belonging to the best-selling Super Restorative range, this day cream supports skin whilst it goes through the hormonal changes of menopause. Loaded with nurturing ingredients, it brightens, re-densifies, firms and hydrates dull and lacklustre complexions.
£30.00
Unfortunately, hyaluronic acid depletion is a given as we age but incorporating this day cream into your routine can help you preserve the goodness. Supercharged with all both high and low molecular hyaluronic acid, this formula promises to keep skin hydrated, plump and full of radiance.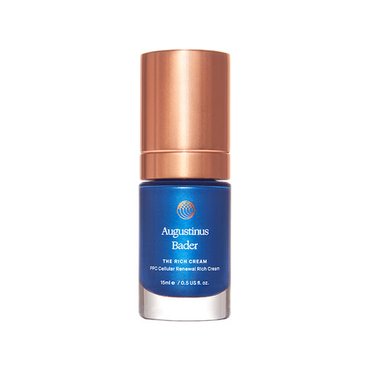 £56.80
First things first, this is eye-wateringly expensive, but there's a reason for that. This super-luxe formula utilises a patented 'Trigger Factor Complex' (TFC8) to stimulate the skin's natural renewal process, which means your complexion gets a new lease of life when it comes to tissue repair. The end result is an intense veil of hydration that reduces the appearance of fine lines, wrinkles and environmental damage, for a visibly more youthful visage.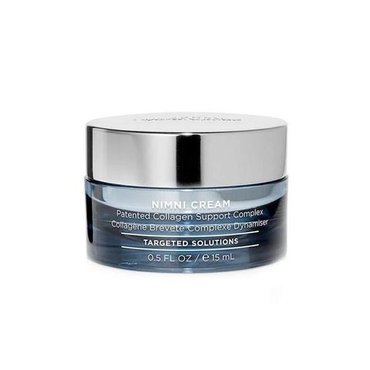 £95.00
This staggeringly advanced treatment from HydroPeptide is a high-concentration formula designed to systematically address the five visible signs of ageing. Enriched with time-released retinol, it helps with cell turnover and collagen production, leaving skin looking and feeling firm, youthful and healthy.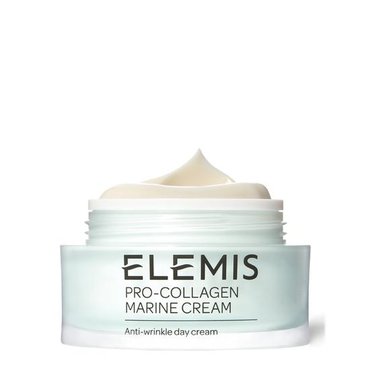 £80.10

£89.00

(10% off)
ELEMIS's luxuriously thick formula contains all manner of dermatological goodness, be it peacock's tail algae or ginkgo biloba. What these different ingredients possess in common, however, is an excellence for restoring youthful vitality. Besides the formula's pro-collagen benefits, it also contains SPF, so as to ensure that you're kept protected from one of the world's most ageing environmental factors.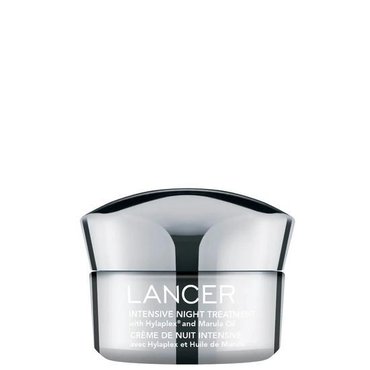 £141.00
Rewind the clock overnight with this indulgent Lancer Skincare Intensive Night Treatment. Providing a moisture barrier while you sleep, it helps to retain healthy hydration so that you can wake up to a smoother, plumper appearance and renewed radiance.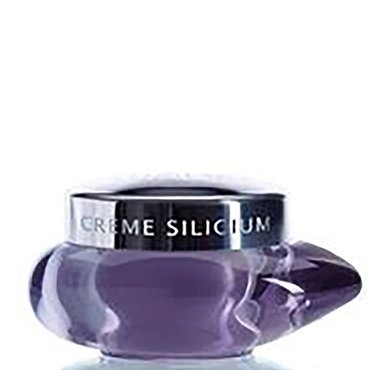 £63.95

£74.00

(14% off)
A moisturiser specifically made for skin in its 40s... *adds to basket*.
Thalgo Silicium Cream is a cutting-edge lifting and firming moisturiser that is powered by marine silicium. The daily moisturiser is particularly good for mature skin, as the age-defying actives address all of your skin's concerns, from fine lines to dark spots and an undefined jawline.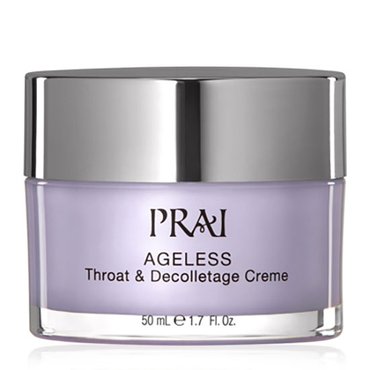 £20.00

£26.99

(26% off)
Did you know that your neck can be a giveaway of your age? Target signs of ageing with this #1 best-selling cream from PRAI. Featuring a unique lifting technology and hyaluronic acid, it dramatically firms and tightens sagging skin and crepiness around the throat, neck and shoulder area.
Though there's nothing we can do about ageing, these moisturisers have been specifically designed for mature skin to prevent any dryness or fine lines that may come your way. If you're looking for further ways to prolong your youth, then take a look at The 5 Anti-Ageing Products You Need To Know About. Or if it's always bugged you how celebrities never seem to age (ahem, Pharrell Williams) then discover their Anti-Ageing Secrets and how you too can embrace eternal youthfulness.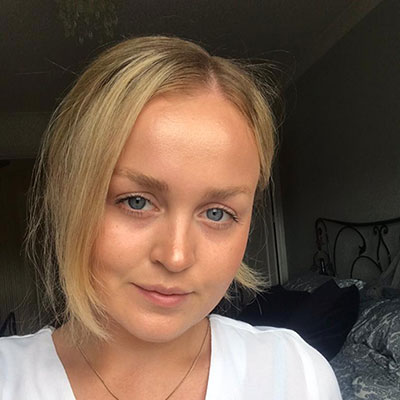 Hannah has worked as a writer for over four years and knows beauty, skincare and makeup like the back of her hand.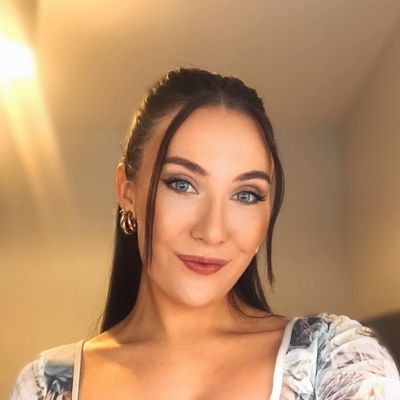 As the Senior Content Editor for Cosmetify, Carly is the go-to for all the latest (and greatest) beauty tips, tricks and trends. With over six years of experience in the industry, she knows all the ins-and-outs when it comes to health, beauty and wellbeing.