The Beginner's Guide to the Best Shiseido Products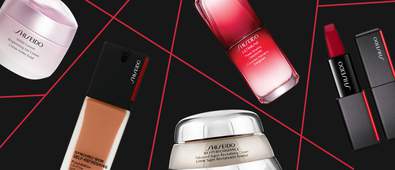 Discover must-have makeup, skin care and fragrance products from one of the oldest and prestigious cosmetic brands, Shiseido.
Over 145 years ago, Shiseido set out to define the beauty industry. Now, this brand is a global player with a dedicated following of loyal fans including the gang here at Cosmetify.
At the heart of their company is their willingness to help their customers embrace and enhance their natural beauty. From expert skin care solutions to exciting makeup tools, they have a vast collection of products to suit every type of routine. Plus, they use an array of potent formulas with strict testing standards to ensure every product delivers impressive results.
Ready to dive into our top picks? Find your new favourite Shiseido product with our beginner's guide.
Shiseido Makeup
With everything from flawless foundations to bold lipsticks, they have all the makeup goodies you need to update your daily routine and kit out your collection. They even have a range of tools and accessories, including makeup brushes and eyelash curlers, which ensure a professional-looking finish.
No matter your style or preference, it couldn't be easier to achieve beautiful results with Shiseido makeup by your side. Shop the range today and enjoy colourful pigments and innovative formulations that seamlessly blend and buff into the skin.
Shiseido Skin Care
Shiseido go beyond beauty and help you achieve a healthy-looking, refined and balanced complexion. Their wide array of skin care products combines innovative ingredients and ancient healing techniques to strengthen and protect your skin, so you feel refreshed and ready to take on the day.
Best-sellers include their anti-ageing moisturisers, gentle cleansers and potent serums. These help you tackle concerns such as dryness, dullness and dark circles. No matter your skin type or concern there's a product suited to your routine at Shiseido.
Shiseido Benefiance Collection
As part of their growing skin care range, Shiseido have released their much-loved Benefiance Collection. This line of goodies helps tackle the signs of ageing head on, by refining, smoothing and soothing the skin. Use as part of your daily AM and PM routine to achieve youthful, firm and radiant results.
The anti-ageing formulas in the Benefiance range contain beneficial formulas, which diminish fine lines and wrinkles, as well as minimise the appearance of dark spots and dark circles. Browse the collection and discover smoothing eye creams, refreshing face masks and nourishing lip treatments.
For more incredible results, take a look Sunday Riley: The Best Skin Care Guide for Beginners.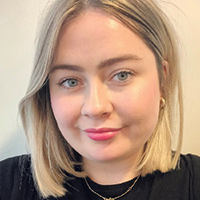 Rebecca is a content writer with over three years' experience and a keen interest in cosmetics. Cosmetify allows her to combine her blogging skills with her passion for beauty.