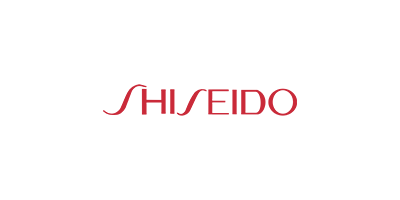 Shiseido
Since 1872, Shiseido have continued to redefine the concept of beauty, by sharing their knowledge and expertise internationally throughout their product ranges - as a way to spread positivity towards the definition of beauty.
Established in a western-style pharmacy, in Tokyo, Shiseido have been on an incredible growth journey, whilst maintaining their top-spot title as a leading, prestigious beauty brand. They believe that beauty is indeed a feeling and not solely an image or perception, which is why their unique product collections are widely diverse to suit an array of skin tones and types – that will each enrich the body, mind and soul.
They are one of the oldest beauty companies in the industry; well-known for combining the state-of-the-art technology with their advanced scientific research and Japanese know-how, to deliver modernised beauty innovations that we can all enjoy.
For over 140 years, they have represented their heart-warming values and 'Shiseido Spirit' through their ravishing range of luxuries. From creating skincare, makeup and sun care products – like their iconic Advanced Super Revitalizing Cream – to providing the ingenious age-defying treatments and fragrance, Shiseido continues to offer a phenomenal product selection to cater to the needs of both men and women worldwide.
Discover the wonderful world of Shiseido onsite now.
You've viewed 32 of 214 products