Clinique Moisture Surge Review
Clinique Moisture Surge: Does It Actually Work?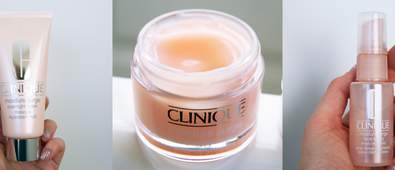 You've probably ended up here for one of two reasons. A: you're intrigued by the social media hype behind the Clinique Moisture Surge range, or B: you're a fellow dry skin sufferer that is desperately seeking out a method that genuinely works.
Well, either way, good news folks! I recently decided to march my way into a local Debenhams and spend my money on the Moisture Surge range (a decision that was both spontaneous and influenced by annoyingly clever marketing campaigns) to give you an honest Moisture Surge review.
After seeing endless raving reviews about the set, I decided that this Instagram-worthy, baby pink collection of moisturising products was something that my already overflowing skin care drawer definitely needed.
Splurging on hyped-about products is a very common occurrence for me, but this time it was a little different. It turns out that my purchase was actually justified as, lo and behold, the products actually did what they claimed to!
Before:
Let's take it back a couple of steps and first of all introduce my 'problem' skin type. As you can see from this awkward morning selfie, I have relatively dry, eczema-prone skin.
Before starting out with the three base products from the Clinique Moisture Surge range, my skin was pretty patchy, red, dry and flaky – especially around the chin and cheeks. This naturally makes applying any sort of foundation pretty difficult and by midday, my once smoothly applied, flake-free foundation has crinkled up into a hot mess of chalky, dry skin. This doesn't exactly fill one with confidence, especially under those harsh fluorescent office lights (seriously, it's impossible to look good when you're sitting beneath bulbs brighter than the sun).
The process:
So, my journey to discovering better skin began. I purchased the three most talked-about products from the range: the Moisture Surge Overnight Mask, the Moisture Surge Face Spray and the highly anticipated Moisture Surge 72-Hour Auto-Replenishing Hydrator.
Clinique Moisture Surge 72-Hour Auto-Replenishing Hydrator:
First up, the Clinique Moisture Surge 72-Hour Auto-Replenishing Hydrator. I used this religiously every morning after doing a gentle cleanse in a bid to help my foundation sit correctly. Its gel-like texture sinks instantly in, leaving behind a natural glowy finish that doesn't feel heavy. In fact, it felt like the entire product had been absorbed pretty much immediately. That tight and uncomfortable sensation that dry skin leaves behind was instantly relieved, allowing me to comfortably and confidently carry on with my makeup routine.
Clinique Moisture Surge Face Spray:
Arguably my favourite of the trio, the Clinique Moisture Surge Face Spray was a tool I used throughout the day from start to finish (so much so that I got through two minis in two weeks, eek). I cannot express how much of a delight this is to use on your face after a hot shower. Personally, I've never really seen the point of facial sprays, but over time it really merged into my regular routine. Within a matter of days, I found myself spritzing away at my desk when the air-con was proving a little too trying on my skin.
Clinique Moisture Surge Overnight Mask:
Finally, there was the almighty Clinique Moisture Surge Overnight Mask. During the first week, I applied this every other evening and was greeted with a fresh-feeling, moisturised complexion the following morning. This very quickly led to me using it every night as my skin felt totally revived, rested and comfortable – even after late nights of drinking an unnecessary amount of cocktails.
After:
After two weeks of religiously using the trio of products, I was pleasantly surprised to be the proud owner of a clear, hydrated complexion. Sure, there was still the odd minor spot and dry patch, but overall, my skin felt bouncier, healthier and most importantly, hydrated. It boasted a soft 'just-moisturised' glow that lasted for the entirety of my working day, meaning I didn't need to constantly check for any unwanted flaking or peeling.
Below is a proud photo of my complexion after a long, air conditioning-filled Monday at work with no peeling whatsoever. The trio of products gave me an almost flawless base to work with, allowing my foundation to remain intact all day.
So, should one invest in the Clinique Moisture Surge trio of goodies? I'm a newfound devotee after discovering results that actually worked for my skin type, but of course this is subject to change with every individual. For sufferers of dry skin and eczema, I would definitely recommend the line as it doesn't trigger any flare ups or breakouts to even the most sensitive of skin – a factor that is probably due to the inclusion of aloe water and other skin-loving goodies.
Featured products: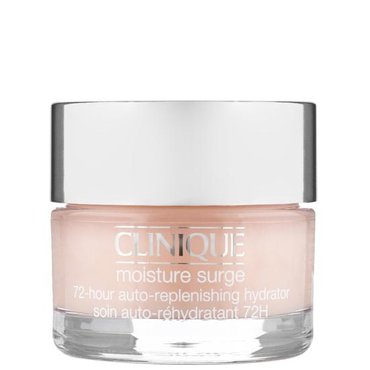 You wanted intense hydration, and Clinique delivered exactly that. This kit-essential product combines the likes of hyaluronic acid and activated aloe water together to ensure a long-lasting veil of nourishment. The formula boasts a gel-cream texture, making it the ideal moisturiser to wear underneath makeup.
Go To Store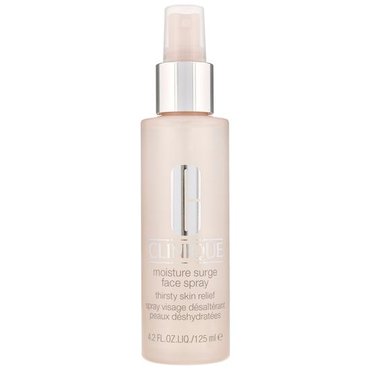 In a rush? Don't let your busy schedule compromise your complexion. Instead, top up your skin's hydration levels with a quick yet intensive burst of nourishment, courtesy of the iconic Clinique Moisture Surge Face Spray. This spray-on hydrator helps to protect your visage against environmental aggressors, neutralising nasty free radicals before they can cause any harm.
Go To Store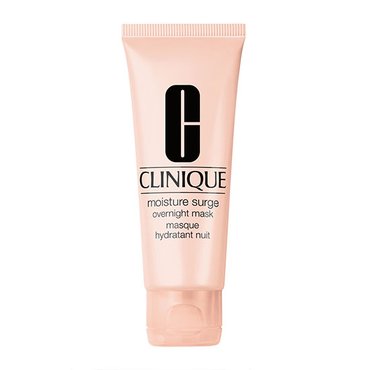 Make the most of your beauty sleep by adding in this restorative overnight mask. With regular use, you can wake up to healthier, more vibrant skin that looks as good as it feels, thanks to the mask's strengthening and anti-oxidising properties.

The formula fuses together murumuru butter, algae and activated aloe water to banish the likes of dry skin.
Go To Store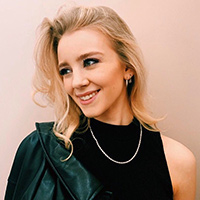 With five years' experience under her belt, Ellie has worked alongside a range of highly regarded makeup artists, giving her a real insight into what consumers should be spending their money on.