The 12 Best Foam Face Cleansers of 2021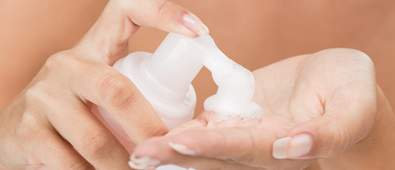 There's no denying that foam cleansers inject fun and happiness into your skincare routine. The feeling of the creamy, cloud-like texture cocooning your skin and washing away the day is hard to beat.
Whilst we stan the suds, they often get a bad rap. The foaming agents used to create the bubbly, sudsy-type lathers are known to strip natural oils and leave skin feeling tight, making them a no-go zone for those prone to dryness and irritation.
Here at Cosmetify though, we don't like to take no for an answer. In fact, we want nothing more than for all skin types to be able to indulge in the deep cleaning benefits that foaming face washes have to offer. So, we've put in the graft, done the research and created a line-up of the best foam cleansers for every skin type. Keep scrolling to find your perfect match.

Best overall: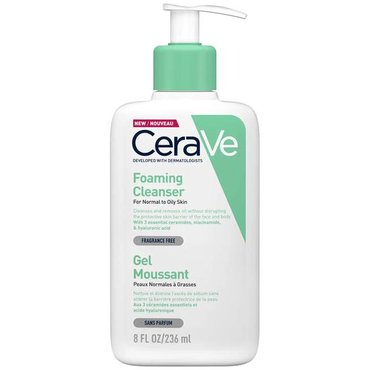 £7.60

£10.00

(24% off)
There's a reason why this cleanser boasts rave reviews. Not only is it the best for removing dirt, makeup and excess oil but it's expertly formulated to cleanse skin without disrupting your natural barrier. A blend of three essential ceramides, hyaluronic acid andniacinamide ensure that skin feels soothed and hydrated throughout the day.
Suitable for all skin types, from normal to oily, plus sporting an affordable price tag, it's a no brainer that this foam cleanser takes our top spot.
Best for dry skin: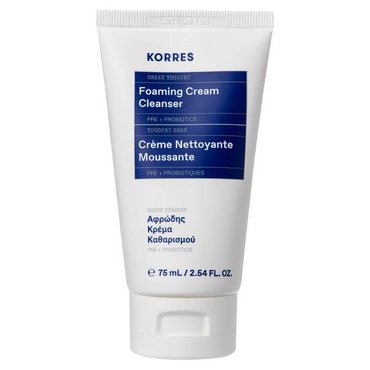 £11.00
It's time to debunk the myth that foam cleansers aren't for dry skin types! Korres utilise Greek yoghurt for its smoothing, soothing and strengthening properties so that you can enjoy a gentle and nourishing cleanse.
The cream wash turns into a cushiony foam when mixed with water to effortlessly melt away makeup, dirt and impurities.
Best for oily skin: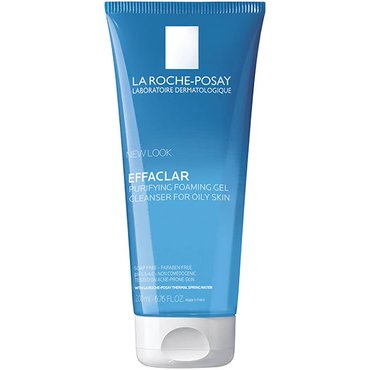 £10.80

£13.50

(20% off)
La Roche-Posay's Effaclar range is the go-to destination if you're looking to effectively combat oily skin. The Effaclar Cleansing Purifying Gel is a foaming facial wash that helps to eliminate excess sebum and dissolve impurities without over-drying the skin. The result? A clean and fresh complexion that's balanced and free from blemishes.
Best for sensitive skin: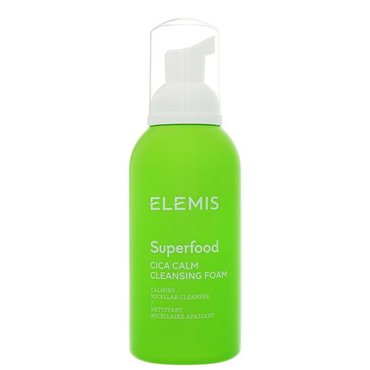 £18.45

£20.89

(12% off)
Meet the foaming cleanser that fights back against dryness and irritation. This formula is supercharged with feel-good ingredients such as fermented agave, kefir and fermented green tea seed oil for a soothing and calming cleanse. The light and airy foam refreshes and rejuvenates skin, leaving you with a clean and calm complexion.
Best for combination skin: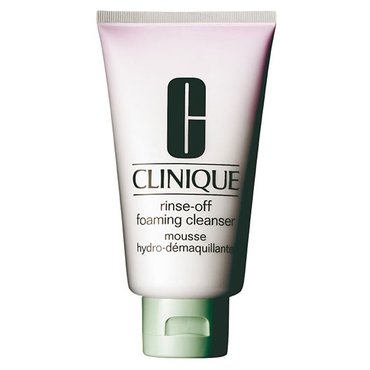 £16.95

£20.00

(16% off)
Helping you wash away long-wearing makeup and sunscreen in an instant is the Rinse-Off Foaming Cleanser from Clinique. This cream-mousse formula quickly, gently and efficiently removes dirt, oils and impurities from the surface of skin. An infusion of chamomile extract ensures that your complexion stays fresh and hydrated for hours, making it a great option for those that suffer with dry cheeks and an oily T-zone.
Best for acne-prone skin:
Wave bye-bye to blemishes and breakouts as Kate Somerville comes through with the ultimate foam cleanser for acne-prone skin. The EradiKate Daily Foaming Cleanser (we love a pun) can be used AM and PM to clear pimples, unclog pores, balance oily skin and prevent future breakouts. The whipped, foaming texture helps you get down and dirty, whilst the formula itself is medicated with 3% sulfur for clinical-strength blemish control.
Best anti-ageing foam cleanser: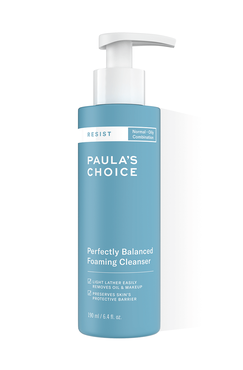 £22.46
Cleanses without drying, fights signs of ageing, prevents breakouts and blackheads; this cleanser from Paula's Choice is a must if you're looking to preserve those youthful looks.
The age-defying formula fuses together hyaluronic acid and powerful ceramides so that you can wash away impurities, defend against pollution and rejuvenate your complexion with minimal effort.
Best for stressed skin: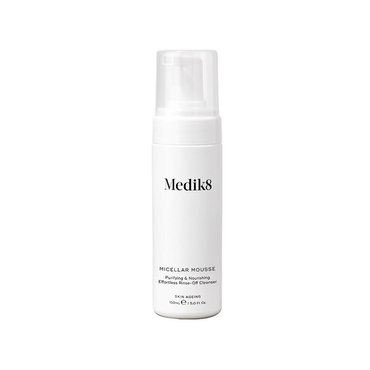 £19.00

£20.00

(5% off)
Calling all city-dwellers, this one's for you! This velvety-mousse is enriched with purifying olive oil-infused micelles and anti-pollution moringa seed extract so that you can wash away the gunk, dirt and pollutants that build-up on skin throughout the day. The non-drying formula leaves skin nourished, refreshed and ready to go again.
Best for brightening skin:
Look forward to revealing your most radiant complexion yet as Chantecaille provide a delicate foaming and exfoliating cleanser. This two-in-one formula works overtime to remove traces of makeup, wash away impurities and slough off dead and dulling skin cells. With botanicals headlining the ingredients list, you can rest assured that your skin will look and feel brighter and healthier.
Best natural and organic foam cleanser: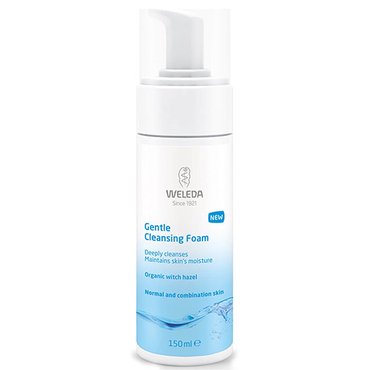 £15.08

£15.95

(6% off)
Natural plant extracts make up this foam formula so that you can carry away toxins and impurities without upsetting the natural balance of your skin or stripping away moisture. Organic witch hazel gives your skin the pick-me-up it craves, whilst essential oils provide an uplifting fragrance for an all-round positive cleansing experience.
Best luxury foam cleanser: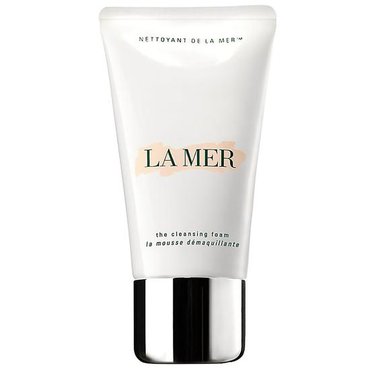 £20.00
If you're looking to the splash the cash and invest in your skincare routine, allow us to introduce you to The Cleansing Foam by La Mer.
This mild foam face wash provides the ultimate spa experience and is suitable for even the most delicate complexions. It's infused with La Mer's exclusive Miracle Broth – a hydrating blend of potent ingredients that never strips skin of natural moisture – and leaves skin feeling soft, plump and refreshed from the get-go.
Best budget foam cleanser:
Alternatively, e.l.f. Cosmetics supply the ultimate cleanser if you're putting together a beauty routine on a budget. This gentle foam cleanser melts away dirt and impurities, whilst the mint infusion provides a cooling sensation that anyone would appreciate at the end of a long, hard day. Now that's what we call more bang for your buck!
With this epic round-up at your disposal, you'll never have foaming face wash FOMO again. Instead, you can indulge in the bubbles, lather and spa-like experience that we love so much, without having to worry about compromising your complexion.
Elevate your skincare routine further by checking out The Best Face Exfoliators for Every Skin Type.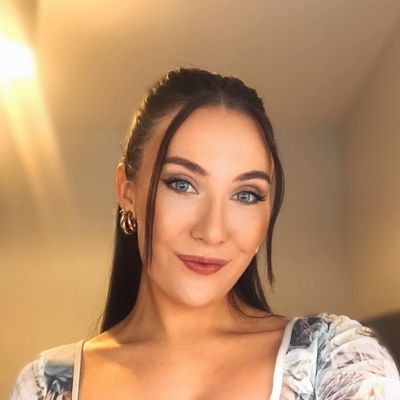 As the Senior Content Editor for Cosmetify, Carly is the go-to for all the latest (and greatest) beauty tips, tricks and trends. With over six years of experience in the industry, she knows all the ins-and-outs when it comes to health, beauty and wellbeing.