A Beauty Addict's Guide to Sisley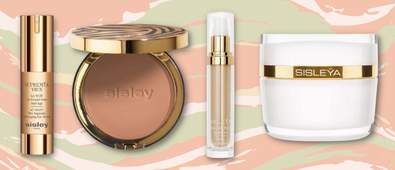 When it comes to French luxury, no one does it quite like Sisley. This brand specialises in producing lavish skin care and fragrance essentials that work on unveiling the most beautiful and confident version of yourself.
Sisley are renowned for their anti-ageing skin care ranges but also offer a selection of face masks, award-winning sun care products and opulent perfumes. To help you navigate your way through the brand's impressive product lines, we've rounded up their best-selling ranges. Happy shopping!
Sisley Black Rose Range:
The Sisley Black Rose range is made up of six iconic products that each intensively work to hydrate and restore your complexion.
Combining luxurious textures together with sumptuous scents, the range aims to soothe all of the senses with its lavish nature. Each formula brings together innovative technologies with potent ingredients that help smooth and plump the visage for a look of youth. Ideal for moisturising dehydrated complexions, the range targets fine lines and dullness to impart radiant results that maintain well-rested skin.
From overnight masks to intensive eye creams, you can find everything you need from this iconic collection in one place.
Sisley Perfume Range:
Known for their iconic Izia Eau De Parfum Spray, Sisley have branched out from skin care and makeup to bring the world of beauty a selection of luxurious scents.
Within this range, you can discover soft florals, sultry musks and sun-drenched orientals to reshape your scent wardrobe. Each fragrance arrives within an artistically composed exterior that represents the style and nature of the brand, while strong and long-lasting notes grace the skin for a scent that wears beautifully throughout the day and night.
Discover your signature scent with this epic line-up of unique fragrances from Sisley.
Sisley Sisleÿa Range:
This 14-product strong range employs the best technologies to ensure that all skin types are catered for to the highest possible standard.
Within the Sisley Sisleÿaselection, you can find skin care essentials that vary from anti-ageing serums to eye and lip contour creams. Each formula focuses on turning back the clock on your complexion in a non-invasive manner, diminishing the severity of fine lines, wrinkles and dullness. Cutting-edge technology is utilised to maximise anti-ageing rituals, delivering results that look visibly younger for longer.
Revamp your anti-ageing skin care routine with the Sisleÿa range to rejuvenate and revitalise your visage.
If you like Sisley, you may also like A Beginner's Guide to Drunk Elephant.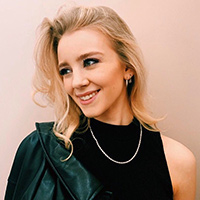 With five years' experience under her belt, Ellie has worked alongside a range of highly regarded makeup artists, giving her a real insight into what consumers should be spending their money on.