A Beauty Addict's Guide to Sisley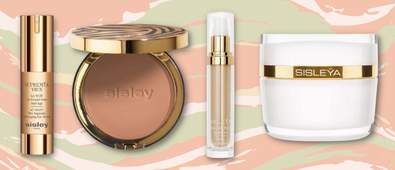 When it comes to French luxury, no one does it quite like Sisley. This brand specialises in producing lavish skin care and fragrance essentials that work on unveiling the most beautiful and confident version of yourself.
Sisley are renowned for their anti-ageing skin care ranges but also offer a selection of face masks, award-winning sun care products and opulent perfumes. To help you navigate your way through the brand's impressive product lines, we've rounded up their best-selling ranges. Happy shopping!
Sisley Black Rose Range:
The Sisley Black Rose range is made up of six iconic products that each intensively work to hydrate and restore your complexion.
Combining luxurious textures together with sumptuous scents, the range aims to soothe all of the senses with its lavish nature. Each formula brings together innovative technologies with potent ingredients that help smooth and plump the visage for a look of youth. Ideal for moisturising dehydrated complexions, the range targets fine lines and dullness to impart radiant results that maintain well-rested skin.
From overnight masks to intensive eye creams, you can find everything you need from this iconic collection in one place.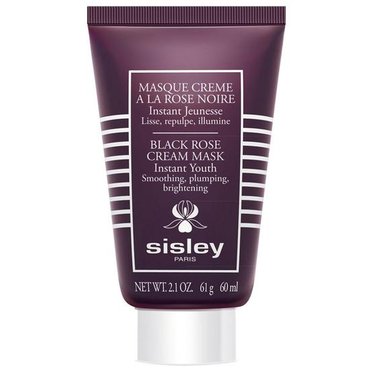 £86.90
Offering a look of "instant youth" to your complexion, the Sisley Black Rose Cream Mask is set to become your new favourite skin care essential.
This powerful formula is rich in active anti-ageing ingredients that range from the likes of black rose, padina pavonica, and alkekengi calyx extracts. It works by targeting fatigue and dullness to perk up tired-looking complexions whilst filling out fine lines with a plumping action.
Working its magic within just 10 to 15 minutes, this rich face mask combines three main actions together to plump, revitalise, soften and hydrate the skin.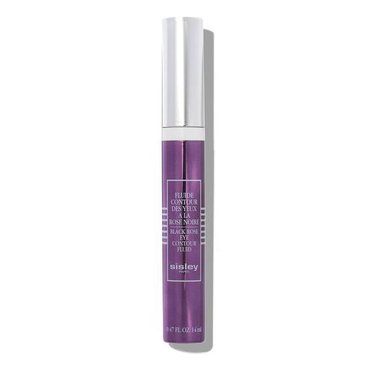 £85.25
Created for those that crave a shot of rejuvenation, the Sisley Black Rose Eye Contour Fluid helps to pep up tired-looking eyes whilst minimising the appearance of fine lines and puffiness.
This refreshing eye fluid works to smooth and illuminate the delicate skin that surrounds the eyes, ensuring a more 'awake' look and feel. The concentrate is made up of the active ingredients that are used throughout the entire Black Rose range, whilst also sporting a feminine aroma that originates from May Rose water.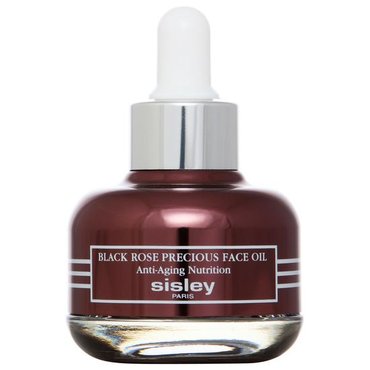 £128.40
The Sisley Skin Perfectors Black Rose Precious Face Oil is the brand's first skin care oil. This one-of-a-kind product contains a high concentration of active ingredients to deeply nourish, restore and hydrate dry and mature skin types.
Once applied, the rich oil dries down for a non-greasy finish that is wearable throughout the day and night. The formula is rich in omega 3 and 6 for a protective and nurturing barrier, while a potent plant-based blend of active ingredients regenerates even the most neglected of skin types. As with all of the products within this range, black rose extract is featured to lend a beautiful silky texture to the skin.
Sisley Perfume Range:
Known for their iconic Izia Eau De Parfum Spray, Sisley have branched out from skin care and makeup to bring the world of beauty a selection of luxurious scents.
Within this range, you can discover soft florals, sultry musks and sun-drenched orientals to reshape your scent wardrobe. Each fragrance arrives within an artistically composed exterior that represents the style and nature of the brand, while strong and long-lasting notes grace the skin for a scent that wears beautifully throughout the day and night.
Discover your signature scent with this epic line-up of unique fragrances from Sisley.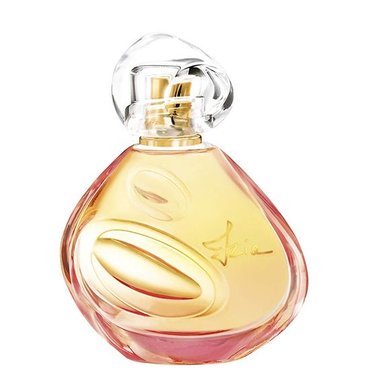 £82.99

£135.00

(39% off)
Drawing inspiration from the singular roses of Isabelle d'Ornano's garden, the Sisley Izia Eau De Parfum Spray combines floral notes with mild spices and notes of musk for an intoxicatingly seductive scent.
Top notes of pink pepper, white bergamot and aldehydes awaken the senses before introducing heart notes of angelica, rose and florals for a deeply feminine twist. A blend of musk, cedar and amber fill out the base notes for a well-rounded and opulent finish.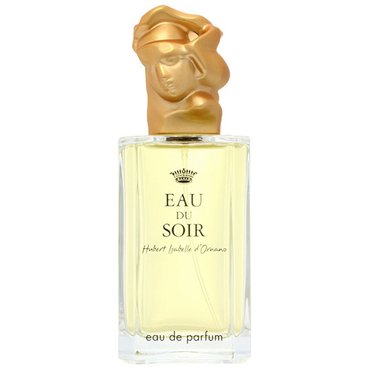 £103.99

£135.00

(23% off)
The Sisley Eau Du Soir Eau De Parfum Spray was created to resemble the sensual elegance of a woman, combining chypre florals with a duet of fruits for a sparkling, enchanting scent.
The opening notes contain a blend of grapefruit and mandarin orange to invigorate the senses. This is then followed up by a floral infusion of carnations, iris, jasmine, labdanum, ylang ylang, lily-of-the-valley, pepper, oak moss, juniper and patchouli to form a floral heart that defines the aroma. Musk and amber are used within the base notes to create a hearty warmth.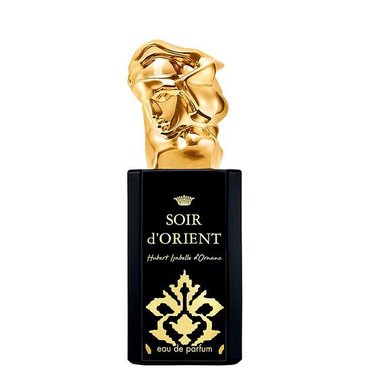 £101.99

£140.00

(28% off)
Described by Sisley as"a floral and chypre-tinged journey", the Sisley Soir D'Orient Eau De Parfum is set to become your new favourite oriental fragrance that mesmerises the senses.
Soir D'Orient transports us to the childhood of Isabelle d'Ornano in the heart of the gardens of the Alcázar. This oriental scent was made in 2015 and invites the senses to experience top notes of bergamot, galbanum, and saffron, before leaning into a heart of black pepper, rose and geranium. Warming base notes of incense, sandalwood and patchouli round the scent together beautifully.
Sisley Sisleÿa Range:
This 14-product strong range employs the best technologies to ensure that all skin types are catered for to the highest possible standard.
Within the Sisley Sisleÿaselection, you can find skin care essentials that vary from anti-ageing serums to eye and lip contour creams. Each formula focuses on turning back the clock on your complexion in a non-invasive manner, diminishing the severity of fine lines, wrinkles and dullness. Cutting-edge technology is utilised to maximise anti-ageing rituals, delivering results that look visibly younger for longer.
Revamp your anti-ageing skin care routine with the Sisleÿa range to rejuvenate and revitalise your visage.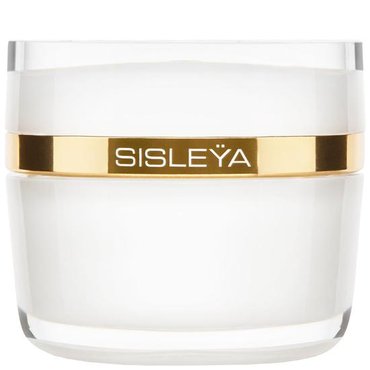 £292.00
Delivering everything you could possibly want from an anti-ageing cream, the Sisley Sisleya L'Integral Anti-Age formula ensures visible results for a younger-looking complexion.
Sisley understand that environmental and lifestyle factors can answer for the ageing of skin, which is why this potent formula contains ingredients that counteract the degrading of skin layers. Active ingredients such as phytostimuline, rhatany extract and Lady's Mantle extract are included to stimulate the complexion, while a host of other actives are used to regenerate and restructure where needed.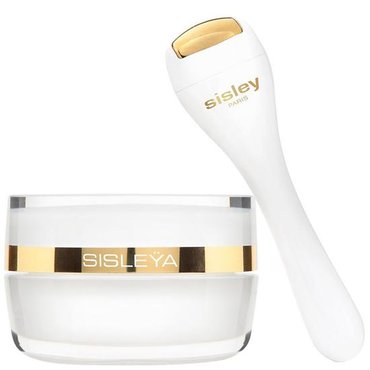 £113.75
Tackling the three main types of ageing (genetic, personal and environmental), the Sisleya L'integral Anti-Ageing Eye & Lip Contour Cream helps to ensure a glowing, radiant visage with minimal fine lines surrounding the eyes and mouth.
The formula delivers an anti-wrinkle, anti-puffiness and anti-dark circle action by combing a cocktail of powerful active ingredients together. With regular use, skin can feel smoother, firmer and more hydrated with minimal puffiness. Better still, this product is also dermatologically and ophthalmologically tested for kind-to-skin results.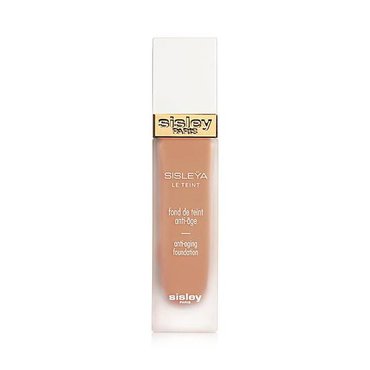 £75.50
The Sisleya Le Teint Anti-Ageing Foundation combines skin care actives together with true-to-life pigments for a flawless base.
This liquid foundation contains a mix of ultra-pure pigments that blend effortlessly in while covering up imperfections and blemishes. Active ingredients get to work on reducing signs of fatigue and ageing, which allows for a truly radiant complexion – with or without makeup. Additionally, the formula is oil-free which makes it suitable for all skin types to benefit from.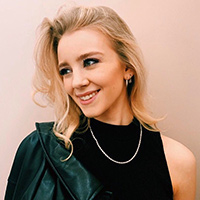 With five years' experience under her belt, Ellie has worked alongside a range of highly regarded makeup artists, giving her a real insight into what consumers should be spending their money on.