The Perfect Winter Skincare Routine
By Hannah Prynn
-
1 year ago | Updated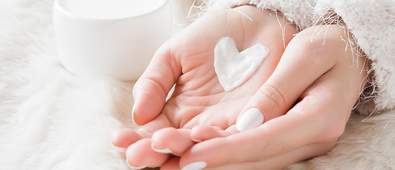 As our skin changes throughout the seasons, so should our skin care routines.
It's essential to switch up the products that you're using as the colder months approach because your skin reacts differently to cooler and warmer temperatures – and who needs an SPF50 moisturiser when the air becomes crisp and sunlight becomes non-existent? Let's be honest, no one wants dry and flaky skin over the Christmas period, do they?
There's no need to revamp your entire beauty regimen, but just updating your skin care with nourishing items will help to keep your skin hydrated and full of life just in time for the festive season.
So, here's our guide to the perfect winter skin care routine...
1. Moisturise, Moisturise, Moisturise
Applying moisturiser goes without saying. But particularly in the winter months, your skin requires intensive moisture to maintain a smooth and supple skin texture – regardless of whether you have a dry or oily skin type. Your complexion will naturally feel drier during in colder temperatures so it's a must to give your skin vital softening care.
Why not try the Kiehl's Ultra Facial Oil-Free Gel Cream? It works well on all skin types to deliver a surge of hydration for dehydrated skin that's in need of a boost.
2. Change up your cleanser
Clearing your complexion of makeup, dirt and impurities is one of the best ways to deeply cleanse the skin while minimising congestion – this prevents blackheads and blemishes from forming.
In winter it's important to switch up the intensity of your cleanser. As a lightweight foaming formula will not assist in moisturising the skin, opt for a balm or oil alternative, like the Emma Hardie Moringa cleansing balm.
It will not only remove debris, but also provide your skin with a rich, soothing cleanse that will indulge the senses in a luxurious aroma of moringa flower, leaving your skin feeling soft and supple – perfect.
3. Buff away the dead skin
Exfoliating your skin isn't a step to skip during the cold, and a lighter scrub is all you need to minimise moisture loss while still providing your skin with an effective exfoliation. This will ensure all dead skin cells are buffed away to uncover a fresh and radiant appearance.
A gentle scrub like the First Aid Beauty Facial Radiance Polish is safe enough to use on sensitive skin types, and will provide your skin with a light exfoliation, clearing the skin of dirt and debris to reveal a smooth, healthy-looking complexion.
4. Hydrate your eye area
During the winter our under eyes will feel a little less than moisturised to say the least, and that's where eye cream comes in handy.
Most of us are guilty of skipping this step (us included), but we can assure you that caring for your eyes is just as important as any other part of your body – especially when it comes to slowing down the ageing process and brightening up the eye area.
A light application of eye product during your evening ritual will not only revitalise the delicate eye area, but it will give your skin the hydration boost it needs to ensure it looks its very best.
A fabulous formula like ELEMIS Pro-Collagen Eye Renewal will fully awaken a tired-looking eye area, ensuring eye bags are kept at bay and skin is soothed – it's a step that you'll thank us for later, that's for sure.
5. Condition chapped lips
With a combination of heaters and cold weather in the mix, keeping your pout perfectly polished can be a tough task, but by ensuring you have an intensive lip treatment on hand you can relish smooth and soft skin to help banish the look of cracked and dehydrated lips.
A reliable lip treatment such as the NUXE Reve de Miel Ultra-Nourishing Lip Balm will grant you kissable lips throughout the cold climate. They'll taste of citrus, honey goodness!
6. Quench your skin
Dehydrated, sensitised skin will only get better over time, but with the help of a fortifying formula like the Vichy Mineral 89 Daily Booster − a highly concentrated serum that's infused with 89% mineral water − you can be sure that your skin is recharged with essential moisture and long-lasting hydration.
Crucial in the winter months, this thirst-quenching serum will effectively plump and firm the complexion. Hyaluronic acid works to smooth the appearance of fine lines and wrinkles for a wonderfully youthful look.