Best Dr. Hauschka Products
Our Guide to the Best Dr. Hauschka Products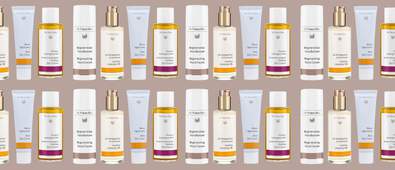 Dr. Hauschka is a long-standing brand with an award-winning range of cosmetics to choose from. Whether you want to update your skin care routine or revamp your makeup bag, there's something for everyone.
At the core of this brand is their all-natural ingredient lists. They use high-quality formulations to create must-have collections that keep your skin looking and feeling its best all day long.
Want to delve into the brand? Start your Dr Hauschka journey today here at Cosmetify.
Dr Hauschka Skin Care
Discover the potent, organic formulas from the luxury Dr Hauschka skin care line. This collection of goodies utilises natural ingredients and pharmaceutical manufacturing to create products free from nasties. Their aim is to create featherlight items which let the skin breathe, rather than weight it down with heavy formulas.
With that in mind, choose from cleansing, toning and moisturising products which work together to ensure you feel beautiful in the skin you're in. Each one works hard to nurture, protect and refresh your complexion, so you're left with refined, healthy-looking skin.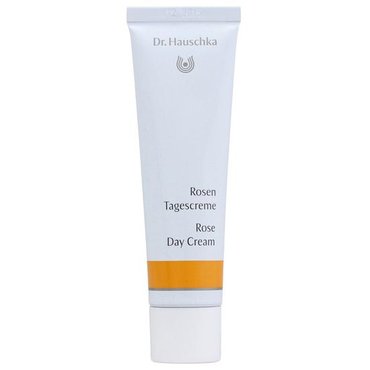 £3.95
Is your skin prone to redness and sensitivities? Dr Hauschka has the answer with their must-have Rose Day Cream. This tube of goodness uses natural ingredients to nourish and strengthen your precious skin. In fact, it helps balance your complexion, while protecting against harsh environmental stressors.
It's also been dermatologically tested, so is suitable for even the most sensitive skin types. Not to mention, this day cream uses St John's wort and marshmallow extracts to soothe redness and avocado oil and shea butter to smooth the skin.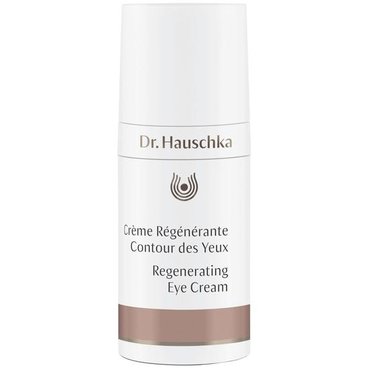 £38.95

£42.95

(10% off)
Restore and refresh the delicate skin around your eyes with the Regenerating Eye Cream. The formula gets to work by smoothing and refining the skin around the orbital area, diminishing the appearance of dark circles and fine lines.
Enriched with a blend of shea butter, red clover, acerola berries and sea buckthorn, it has a moisturising formula which leaves the skin feeling soft, supple and plump. And don't worry, it's been ophthalmologically tested to ensure it's safe for sensitive eyes and contact lens wearers.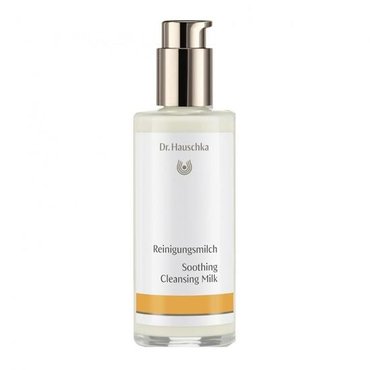 £4.00
Gently remove all traces of dirt, grime and makeup with the Soothing Cleansing Milk. This popular skin cleansing solution is perfect for dry, sensitive and normal skin types, thanks to the natural ingredient list free from nasties.
Use both morning and night as the first step in your routine to ensure a clear, fresh base for the rest of your skin care products. The milk formula helps clean the skin, without stripping your natural oils or drying out the complexion.
Dr Hauschka Body Care
Like their other luxurious items, the Dr Hauschka body care range is full of natural, organic and nourishing ingredients. The aim with their holistic body products is to create indulgent routines, which make every day special. They believe when we take the time to carve out personal rituals with body care, it enhances our daily lives and ensures we feel connected and mindful throughout the day.
The Dr Hauschka range of body care products helps nourish the skin from head to toe. Shop outstanding items such as their shower creams, body oils and hand lotions.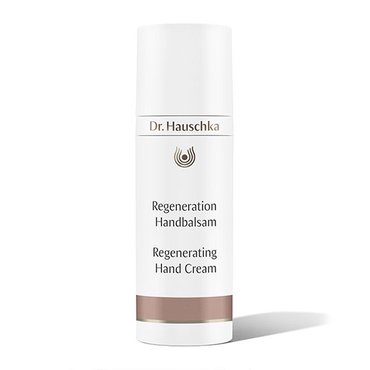 £14.95

£16.95

(12% off)
Are your hands feeling a little worse for wear this season? Treat them to a nourishing pamper moment with the Regenerating Hand Cream.
This wholesome hand and nail cream is the perfect item to keep in your handbag for on-the-go hydration. It quickly absorbs into the skin, leaving your mitts feeling smooth and soft to the touch. Enriched with cocoa butter, olive oil and red clover, this cream also soothes irritations and skin conditions like eczema.
Simply massage across your hands and nails for regenerated results.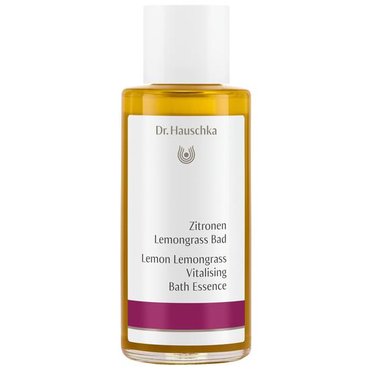 £12.95

£14.00

(8% off)
Make bath time special with the indulgent Lemon Lemongrass Vitalising Bath Essence. This elixir delivers a refreshing and revitalising treatment, thanks to the zesty piquant lemons, lemongrass and sunflower oil.
Whether it's first thing in the morning or relaxing in the evening, this bath essence is a must-have in your bathing routine. The invigorating formula is filled with nutrients and antioxidants, which helps soothe the skin after exercise and calms skin conditions like acne, eczema and redness.
Just add a few capfuls to your bath water and relax into the warm, fresh aromas.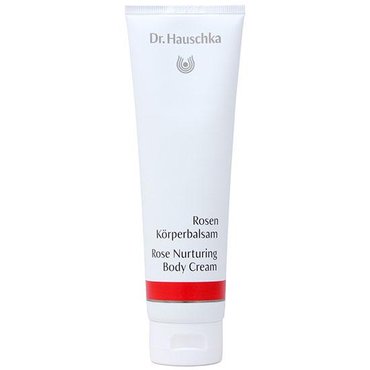 £20.95

£21.45

(3% off)
Reinvigorate your skin after bathing with the irresistible Rose Nurturing Body Cream. This awakening body cream melts across the skin releasing a delicate rose aroma, which helps soothe the body and the mind.
It contains a floral blend of rose wax, rose essential oil and wild rose hips, as well as organic shea butter and jojoba oils. This combination of goodies softens the skin, improving suppleness and elasticity. Better still, it's dermatologically tested and is free from mineral oils, dyes and silicone.
Dr Hauschka Makeup
Dr Hauschka also has an innovative line of natural makeup products, which are suitable for even the most sensitive skin types. Their wide range of cosmetics use natural mineral pigments and high-quality medicinal plant extracts.
Browse the collection to find award-winning formulas, such as their foundation, concealers and lipsticks. Each product enhances your natural beauty, letting your individual style shine through. Expect bright hues and nourishing formulations, which are specially designed to work alongside one another to ensure elegant, beautiful daily makeup looks.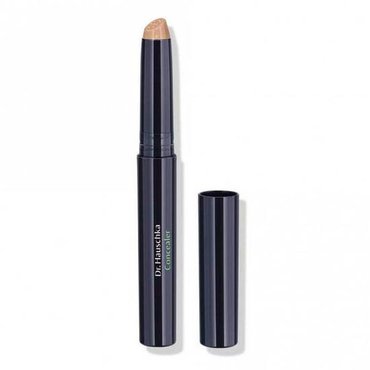 £12.34
Camouflage the appearance of dark circles, redness, blemishes and uneven skin tone with the much-loved Dr Hauschka Concealer. It provides a sheer to buildable coverage, which helps you a achieve a natural-looking finish.
The packaging has a twistable cap for precise application and is perfect for on-the-go touch ups. Enriched with 100% natural ingredients and free from harsh chemicals, this concealer feels nourishing swiped across the skin. It's also vegan-friendly and suitable for all skin types.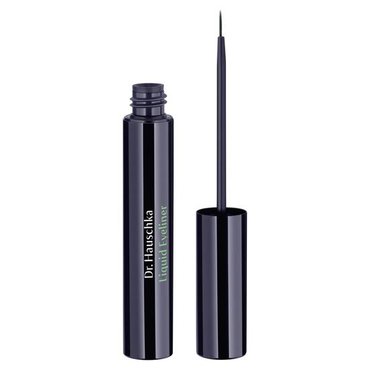 £12.34

£17.10

(28% off)
Line your eyes with the Dr HauschkaLiquid Eyeliner. This must-have eye makeup product combines a hydrating formulation with a pigmented finish. Choose from a range of versatile shades to add drama to your peepers!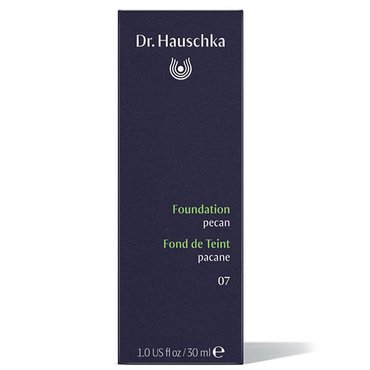 £19.48

£23.85

(19% off)
Get your hands on the award-winning Foundation from Dr Hauschka. This lightweight formula feels comfortable on the skin, thanks to the botanical ingredients like macadamia nut oil, pomegranates and coconut oil.
It provides a light to medium coverage, which helps restore radiance to dull, tired complexions. The formula blends effortlessly across the face and conceals blemishes and redness with ease. It's a great vegan-friendly option for cruelty-free beauty lovers and it's suitable for sensitive skin.
Related Categories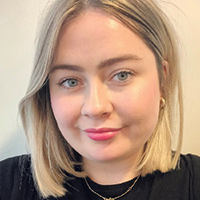 Rebecca is a content writer with over three years' experience and a keen interest in cosmetics. Cosmetify allows her to combine her blogging skills with her passion for beauty.