How to Treat Post-Holiday Skin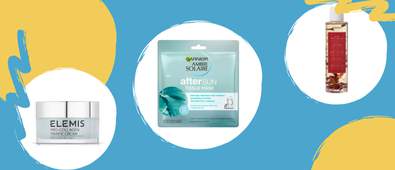 You've just stepped off of the plane back home from the holiday of a lifetime – the first thing you notice? Well, obviously Britain's dreary weather, but then that tight and uncomfortable sensation sets in. Yep, you're suffering with post-holiday skin (and probably post-holiday blues, too).
The combination of sun-drenched days, that awful airplane air-con and one too many pina coladas by the pool is enough to affect even the best of us, which is why setting up a post-holiday skin care routine is an absolute must for both men and women alike.
But don't worry, you can still brag an epic post-holiday glow and rid that flaky, blemished skin from your complexion – it just requires a few extra skin care adjustments. Read on to discover the post-holiday skin care products your visage desperately craves.
1. Soften your cleansing routine
It all starts with your cleansing system. You're going to want a soft cleanser that doesn't aggravate your newly acquired sensitive skin, with soothing and protecting ingredients. Some of our favourites are vitamin C, oats and hyaluronic acid.
This vitamin C cleanser from Murad is perfect for sun spots or any other hyperpigmentation darkening your complexion. It also helps boost collagen production in your skin so you can get the youthful, sun-kissed glow you were meant to have post-holiday.
There are lots of oat cleansers on the market, but one of our favourites is this one from the INKEY List. It contains both oat kernel oil and colloidal oatmeal for ultra moisturisation and anti-inflammation, and can be worn as a mask for 10 minutes if your skin needs that extra kick. Say goodbye to any redness or flaky skin!
2. Start using aloe vera
This one is probably a no-brainer. Aloe vera is jam-packed with amino acids: a group of necessary compounds that helps the skin to repair itself. But the feel-good factors don't stop there – aloe vera also aids in the production of collagen and elastin, which will bring that youthful glow back to your complexion. Whether you incorporate it in your cleanser, moisturiser or all on its own, this sunburn necessity is a must-have for the following weeks after your holiday.
Aloe vera is just one healing, hydrating ingredient in this lovely serum from PIXI. There's also glycolic acid to get rid of any dead skin cells hanging on from your holiday to reveal the bright, supple skin underneath. The soothing gel texture is also going to feel amazing on your sunburnt, tender skin.
Made for stressed-out skin, this toner is moisturising and pore-minimising without drying out your skin, thanks to the alcohol-free formula. Aloe vera works together with saffron flower extract to keep you deeply hydrated and soothed, locking in moisture for long-lasting results. You'll probably want to keep using it even long after your skin is stress-free!
3. Hydrate, hydrate, hydrate
For a real skin glow-up, add an intensive moisturiser into your skin care routine to treat the top epidermis layers. It's common to experience slight peeling after your holiday and the feel of tighter skin will set in as a result; it is important to care for this newly exposed skin immediately. And remember that good skin starts from the inside, so start guzzling down your recommended six to eight glasses of water!
The sun can hasten the onset of fine lines and wrinkles. Ward them off with this intensely hydrating formula from Elemis. It provides a firming smoothing and hydrating action that shows visible results, making it very much worth its hefty price tag.
For a more affordable option, there's no better choice than CeraVe, a drugstore brand known for their low-cost products catering to sensitive skin. One of their most well-known products is this amazingly rich moisturiser, enriched with three ceramides and hyaluronic acid to lock moisture into your skin without making it greasy. If you've got irritated, itchy or dry skin from too much time in the sun, this'll give it total relief (though sadly, it probably won't clear up your post-holiday malaise).
4. Avoid excessive exfoliating
Peeling skin is never a pleasant experience, so your first instinct may be to grab your St. Ives Facial Scrub and rub that dead skin away. But before you do – stop. Stop right there. You will do more damage to the newly developing layers of skin than good, so place the harsh exfoliators down gently! Instead, opt for a soft face cloth that you can use to carefully and naturally remove any excess dead skin, or use a gentle chemical exfoliant that reduces the chance of you manually damaging your skin.
Containing a gently abrasive muslin side, the Pestle & Mortar Double Sided Face Cloths offer a controlled exfoliating action that doesn't cause any further disruption to the skin's surface, making it an essential for post-holiday skin.
There are some amazing chemical exfoliants out there that are stronger than this one, but if you've got sensitive skin, lactic acid is a super gentle AHA that gives your skin a gentle, polished texture without any of the irritation you can potentially get from using acids. Reveal a healthier looking complexion with this 5% lactic acid formula, while 2% hyaluronic acid keeps your skin hydrated.
5. Tackle spots with spot treatments
Have the all-inclusive cocktails got the better of your skin? Sadly, your skin doesn't love sugar and alcohol as much as your taste buds do. But never fear, there's a super simple solution to getting rid of these temporary terrors. Skin is probably still sensitive from the excessive sun exposure, so go in with a specialised spot treatment to directly treat the blemishes, rather than cover your whole complexion in a harsh spot-eliminating formula.
This caring solution directly tackles pesky blemishes with its fast-acting formula, reducing the severity of red, painful spots in just 24 hours. Containing salicylic acid, niacinamide and azelaic acid, the gel treatment exfoliates and unclogs pores, combats irritation and sebum production, and balances skin for a clearer complexion.
Patches or stickers are a great way to treat your spots because they deliver targeted anti-acne ingredients to the problem area while also stopping you from picking at your spots and making them worse. These ones from NIP+FAB are loaded with salicylic acid and tea tree to speed up your spots' healing time, and since they're translucent, you can wear them during the day.

If you're looking to score even more brownie points with your skin, why not treat it to some supplements? With the help of our Best Supplements For Your Skin guide, you can discover exactly which vitamins and minerals your skin type is craving. Glowy results are just one click away!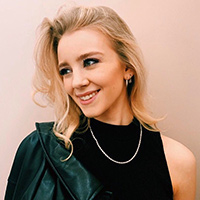 With five years' experience under her belt, Ellie has worked alongside a range of highly regarded makeup artists, giving her a real insight into what consumers should be spending their money on.