How to Treat Post-Holiday Skin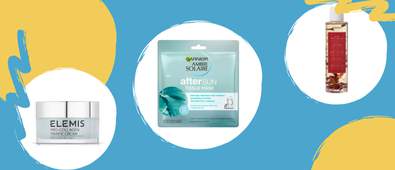 You've just stepped off of the plane back home from the holiday of a lifetime – the first thing you notice? Well, obviously Britain's dreary weather, but then that tight and uncomfortable sensation sets in. Yep, you're suffering with post-holiday skin (and probably post-holiday blues, too).
The combination of sun-drenched days, that awful airplane air-con and one too many pina coladas by the pool is enough to affect even the best of us, which is why setting up a post-holiday skin care routine is an absolute must for both men and women alike.
But don't worry, you can still brag an epic post-holiday glow and rid that flaky, blemished skin from your complexion – it just requires a few extra skin care adjustments. Read on to discover the post-holiday skin care products your visage desperately craves.
1. Soften your cleansing routine
It all starts with your cleansing system. You're going to want a soft cleanser that doesn't aggravate your newly acquired sensitive skin, as well as something that contains vitamin C to improve skin firmness and provide antioxidant protection.
Ideal for even the most sensitive of skin types, this natural cleanser dreamily soaks in to remove dirt and grime whilst imparting a surge of much-needed nourishment. Containing stabilised vitamin C, almond oil, rice bran oil and jojoba oil, the cleanser calms and hydrates your complexion whilst eliminating unwanted makeup. Better still, the infused super vitamin C offers up 1000x better absorption into the skin than pure ascorbic acid for truly noticeable results.
2. Start using aloe vera
This one is probably a no-brainer. Aloe vera is jam-packed with amino acids: a group of necessary compounds that helps the skin to repair itself. But the feel-good factors don't stop there – aloe vera also aids in the production of collagen and elastin which will bring that youthful glow back to your complexion. This sunburn necessity is a must-have for the following weeks after your holiday.
Get your hands on this adorable bargain buy to alleviate the tight and uncomfortable sensation that poolside tanning can cause. Packed with soothing aloe vera, the mask works to eliminate redness and moisturise very dry skin types.
3. Hydrate, hydrate, hydrate
And we're not just talking about moisturising, folks! Start guzzling down your recommended six to eight glasses of water to hydrate from the inside out. For a real skin glow-up, add an intensive moisturiser into your skin care routine to treat the top epidermis layers. It's common to experience slight peeling after your holiday and the feel of tighter skin will set in as a result; it is important to care for this newly exposed skin immediately.
Ward of premature fine lines and wrinkles with this intensely hydrating formula from Elemis. It provides a firming smoothing and hydrating action that shows visible results, making it very much worth its hefty price tag.
4. Avoid excessive exfoliating
Peeling skin is never a pleasant experience, so your first instinct may be to grab your St. Ives Facial Scrub and rub that dead skin away. But before you do – stop. Stop right there. You will do more damage to the newly developing layers of skin than good, so place the harsh exfoliators down gently! Instead, opt for a soft face cloth that you can use to carefully and naturally remove any excess dead skin.
Containing a gently abrasive muslin side, the Emme Hardie Face Cloths offer a controlled exfoliating action that doesn't cause any further disruption to the skin's surface, making it an essential for post-holiday skin.
5. Tackle spots with spot treatments
Have the all-inclusive cocktails got the better of your skin? We thought so. Never fear, there's a super simple solution to getting rid of these temporary terrors. Skin is probably still sensitive from the excessive sun exposure, so go in with a specialised spot treatment to directly treat the blemishes, rather than cover your whole complexion in a harsh spot-eliminating formula.
This caring solution directly tackles pesky blemishes with its natural formula, reducing the severity of red, painful spots. Containing tea tree, calendula, yarrow and parsley extracts, the treatment promotes a clearer complexion without any irritation.

If you're looking to score extra brownie points with your skin, why not treat it to some supplements? With the help of our Best Supplements For Your Skin guide, you can discover exactly which vitamins and minerals your skin type is craving. Glowy results are just one click away!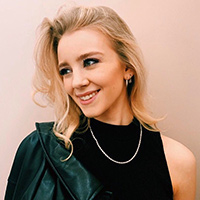 With five years' experience under her belt, Ellie has worked alongside a range of highly regarded makeup artists, giving her a real insight into what consumers should be spending their money on.