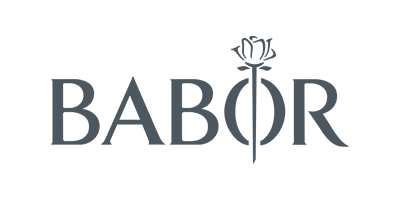 BABOR
The BABOR story started in 1955 when Dr Michael Babor developed HY-ÖL Cleansing Oil which soon became a revolutionary (and today, legendary) product. BABOR has since been a pioneer in professional skin care. Focussing on tailormade treatments and active ingredients, BABOR is constantly producing innovative formulas that deliver maximum results.
BABOR is committed to research and science, and constantly carries out experiments in their German headquarters to find the very best ingredients and formulations that work at peak performance.
Whether you have sensitive, mature or acne-prone skin, BABOR has products to treat all of your skin concerns and is committed to helping you on your way to a flawless face.
Trusted by dermatologists and aestheticians, BABOR is a name you can trust for a gentle, effective and uniquely luxurious product line. Browse their oils, creams, serums and lotions right here and treat yourself… you'll love how classy and indulgent they are.