Why the Bar of Soap is Making a Comeback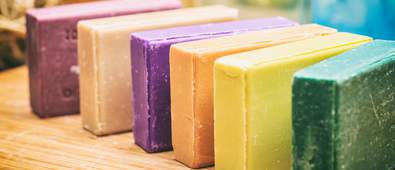 The humble bar of soap: slippery, crumbly and oh-so ancient – who would have thought that it would ever make a comeback?
Me being the 90s kid that I am, I have mixed emotions about the barred soap. It brings back memories from my younger years, where I would have to wrench the cemented slab of Dove from my nan's super 60s-esque soap dish and remove a cold layer of slime before washing.
Luckily, the nation swiftly moved on to the innovative liquid shower gel, and the majority of us (except my nan) never looked back.
Or so we thought. As of September 2018, it was recorded that British supermarket shoppers had spent a whopping £68.3 million on soap bars, which is up nearly 3% from the previous year.
So, it seems like the nostalgic beauty buy is creeping its way back into our bathrooms. Why we hear you ask? Well, if our guide to soap hasn't taught you everything you need to know, here are eight reasons beauty buffs are reconsidering the solid bar of soap (and I might be slightly persuaded).


1. It cuts down on plastic waste
After the backlash against single-use plastic, swapping bottled hand and body wash for a traditional bar of soap has been one way to get a little more eco-friendly.
Liquid soaps take five times more energy to produce and use 20 times more packaging, plus last half as long as a bar – so you'll be saving your money and the environment: it's a win-win.

2. It's not as dirty as you think
We're all guilty of snubbing soap. The perception that it has a slight 'communal' feel and is harbouring tonnes of germs and dirt is normal, yet also totally misinformed.
In fact, scientists have often found that there is no reason to believe that bars of soap are unhygienic as their high levels of pH make it harder for germs to survive.

3. It contains more of the good stuff
Unlike liquid soaps, which are bulked up with water and preservatives, natural bars are packed full of essential oils that are nourishing and provide skin with all the valuable nutrients it needs.
Cold-pressed soaps keep ingredients intact, meaning you can reap the moisturising benefits and all the antibacterial, antimicrobial and anti-inflammatory properties.

4. Liquid soaps are detergents in disguise…
Shower gels and liquid hand soaps probably aren't cleaning your skin as well as you think they are. While they might froth up into a luscious lather, they tend to mask odour better than they actually clean.

5. …Which means your pH levels are under attack
As liquid soaps are often infused with surfactants (chemical petroleum by-products that make foam and bubbles), they can dry out and irritate the skin. As a result, using them daily can disrupt and throw your skin's natural pH barrier off balance.

6. The bog-standard bar has come a long way
A long, long way. While the Dove Beauty Bar will always remain a cult classic, the choice of barred soap is now endless.
On the market, you can find formulas that tackle every skin concern, from acne to ageing, eczema and excess oil.

7. Soaps are part of the minimalist trend
In a time where our mantra is 'less is more', the minimal, simplistic bar of soap becomes our beauty best friend.
Unleash your inner Marie Kondo by decluttering and organising your bathroom, and we can guarantee that evening soak will be all the more relaxing.

8. It feels more luxurious
There's just something a little more luxurious about unwrapping a fresh bar of soap than squeezing a dollop of gel from a plastic tube. With much of the demand coming from the higher end of the market, you can expect luxury soap to be the next big trend.


Best for body
This triple-milled, titanium-free soap bar utilises goats milk, avocado, soft lily and musk to create a rich lather that softens skin. From head to toe, you can indulge in silky-smooth, cleansed skin that's not only balanced but smells delicious.
Best for face
Who knew that skin heroes Clinique offer soap bar formulas? These three little soaps ensure that skin forever feels fresh, clean and renewed, never tight or dry. The handy case makes them super easy to throw in a travel bag, meaning you never have to be without your go-to skincare routine!
Best for acne-prone skin
This cleansing bar is infused with detoxifying charcoal, a highly-prized ingredient that helps to draw oils and impurities out from clogged up pores. Using this soap will leave your skin spotlessly clean and clarified as it eliminates excess sebum bacteria that can lead to future breakouts and blemishes.
Best for oily skin
Drunk Elephant provide a cleansing bar that's worth all the hype. The Juju Soap draws out pore-clogging debris and impurities, all whilst washing away excess oils. As a result, your skin is left smooth, toned and ready to face the day ahead.
Best for dry skin
Made with delicate skin types in mind, this super moisturising soap is certified organic, water-free and powered by nourishing antioxidant shea butter. Gentle on skin, you can cleanse dry spots without having to worry about further irritation.
Best for sensitive skin
Specially formulated to care for sensitive skin, this organic soap effectively cleanses the face and body with its creamy moisturising texture. Organic camelina oil removes traces of makeup, impurities and pollution vanish to leave skin purified, soft and fresh.
Best natural soap
Staying true to its name, this bar of soap has been sent to make you happy. The handmade soap is filled to the brim with 100% natural ingredients and fragranced with essential oils, so you can start the day (or hit the hay) feeling truly pampered.
Best for luxury
From the packaging to the formula to the scent, we adore the Acqua Di Parma soap collection. Not only does this powder soap transform into a rich, velvety foam that leaves skin soft and smooth, but it laces your bathroom with a luxurious, indulgent aroma.


Not convinced? Keep scrolling for more FAQ's about the bar of soap.
What is soap?
In technical terms, soap is a mixture of sodium or potassium salts of fatty acids that come from oils or fats. Soaps are used in a variety of household products as they boast the ability to lubricate, clean and sanitise. When it comes to the beauty sector, the most popular types of soap include traditional bars of soap as well as the modern-day bath and shower gel. Both are used to wash and cleanse skin.
What is soap made of?
Traditional, handcrafted soaps are made with three essential ingredients: an animal or vegetable oil, water and lye (sodium hydroxide). When mixed together, these ingredients chemically react with one another to create a bar of soap. Oils such as coconut oil and palm oil are used in order to help the soap stay hard when left in wet areas, such as soap dishes and showers. Fragrance and colouring can also be added to soap to give it a more luxurious feel.
What are the benefits of charcoal soap bars?
Charcoal is a common ingredient found in bars of soap and for good reason, too. Charcoal, also known as activated charcoal, is packed with beautifying benefits that are especially good for acne and congested skin types. Not only is it ace at cleansing skin and removing dirt, grime and dead skin cells, but it also works around the clock to reduce oil production and the size of pores. If old spots and breakouts have left you with blemishes, charcoal can be used to clear and brighten skin. It also helps make skin tighter and firmer, preventing signs of premature ageing.
Whilst charcoal soap bars are a must-have for oily and acne-prone skin, they can be used by all skin types, even the most sensitive.
Are soap bars antibacterial?
Soap bars are really good at physically washing away the dirt, oil and dead skin cells that lay on the surface of your skin. As soaps are typically left out in the open, it would seem as though they are a breeding ground for germs. With this in mind, you can buy bars of soap that are labelled as antibacterial, which means that they utilise chemical agents to kill off germs, however they are no more effective than a regular soap bar. Bacteria can live on all bars of soap, but it is very unlikely that they will make you sick or cause skin infection. In fact, soap bars often contain high levels of pH, which makes it harder for germs to survive.
Related Categories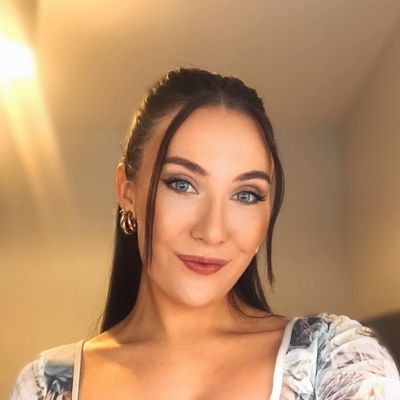 As the Senior Content Editor for Cosmetify, Carly is the go-to for all the latest (and greatest) beauty tips, tricks and trends. With over six years of experience in the industry, she knows all the ins-and-outs when it comes to health, beauty and wellbeing.