The 10 Best Cheap Moisturisers For When You're On a Budget
Everything's going up in price right now so, unless you're absolutely rolling in it, you're probably looking for a way to cut the cost of your purchases without sacrificing quality. That's where we come in, with this round-up of the best cheap moisturisers for your skin type.
There are certainly some expensive products worth the price tag, but many moisturisers can do a wonderful job at nourishing your complexion without costing the world. With so much competition in the skincare market, brands are constantly improving formulas and keeping prices low to remain competitive - and both your wallet and your skin can benefit.
And if you do have a pricier product that you just can't let go of (whether it's the cute packaging or the luxurious feeling on application, we totally get it), you can always alternate with one of these cheaper alternatives to extend its life!
Here, we've compiled the ten top affordable moisturisers, whether you suffer from oily skin and blemishes, dry or sensitive areas or want to combat signs of ageing.
BEST INEXPENSIVE MOISTURISER FOR OILY SKIN
BEST CHEAP MOISTURISER FOR DRY SKIN
BEST INEXPENSIVE MOISTURISER FOR SENSITIVE SKIN
BEST BUDGET MOISTURISER FOR MATURE SKIN
BEST CHEAP MOISTURISER FOR ALL SKIN TYPES
Now that you're armed with the best cheap moisturiser for your skin type, you might want to check out some of our other tips for saving money whilst still looking and feeling great.
Here we share how to Fake Laminated Brows at Home so you can skip expensive trips to beauty salons - or try these Easy At-Home Nail Art Designs.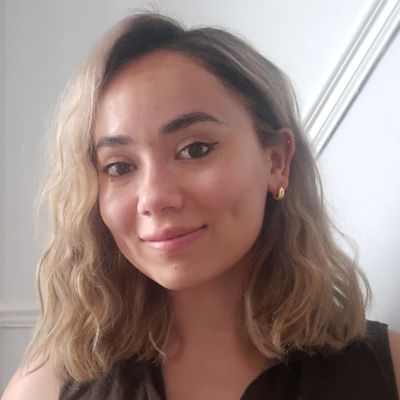 Gabriella is a junior content writer with a background in creative writing, content marketing and journalism. She's passionate about all things makeup and skincare, but especially vegan and cruelty-free beauty that is effective and inexpensive.