12 Best Ceramide Moisturisers
The 12 Best Ceramide Moisturisers for Healthy, Radiant Skin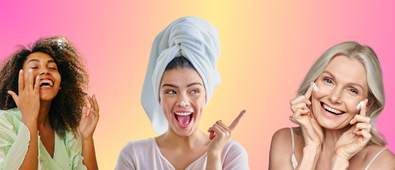 With skincare trends and buzzwords changing every other day (we blame you, TikTok), it can be hard to keep up with what's essential for our skin and what's just nice to have when you've got extra cash to splash.
But one of the ingredients you can bank on to up your skincare game—and which often goes overlooked—is ceramides. Great for hydrating and protecting the skin to keep it looking radiantly youthful, ceramides can be found in cleansers, serums, face masks and moisturisers.
Today, we're here to get you up to date on why you need a ceramide face cream in your routine, plus give you a roundup of our favourites.
Benefits of ceramide moisturiser
Since ceramides are an essential building block of our skin, it's no wonder that these little fat molecules, or lipids, are a great ingredient in face creams.
They form a protective barrier on our skin to retain plumpness, strength, softness and moisture, and shield us from environmental aggressors that make us look older more quickly. While we have ceramides in our skin naturally, it depletes as we age (not to mention, get exposed to things like chemicals and pollution).
In fact, up to 40% of our natural ceramides are gone by our thirties (yikes!), so incorporating a ceramide moisturiser is a great way to keep our skin youthful and supple.
Is a ceramide moisturiser right for my skin type?
Great news—ceramides are great for all skin types!
You'll definitely get more from a ceramide cream if you suffer from dryness, psoriasis, rosacea, eczema or a damaged skin barrier (like from too much sun exposure or use of actives), as your skin needs the nourishing benefits of this ingredient. The richness of many ceramides cream is going to feel amazing on your compromised complexion.
However, since ceramides are naturally found in our skin, experts say they're great for oily and acne-prone skin too. After all, we all want to look young for as long as possible no matter our skin type, right? Just choose a lightweight and/or oil-free moisturiser to make sure you don't clog up your pores or leave behind extra greasiness on already oily skin.
What can I pair with my ceramide moisturiser?
One fear we always have when introducing a new ingredient into our skincare routines is 'Will it go with my other products? Is it going to cause a bad reaction?'
Luckily, a moisturiser with ceramides in it is going to go well with anything! Plus, they don't have any known side effects, though you can always do a patch test if you're on the cautious side.
For extra benefits, there are definitely some ingredients that it goes especially well with, like nourishing fatty acids, glycerin and cholesterol. For extra anti-ageing properties, combine it with (or choose a moisturiser that also contains) things like retinol, niacinamide and peptides. Using it in conjunction with acids is also great, as the acids will remove dead skin and let the ceramides penetrate more deeply into your skin.
It's really going to be up to you and what your skin needs.
What is the best ceramide moisturiser?
Browse a selection of our top ceramide creams below and choose your favourite. You and your skin definitely won't regret it!
BEST CERAMIDE DAY CREAMS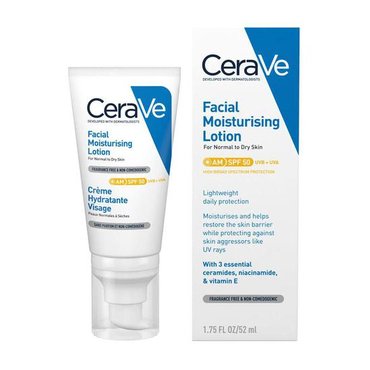 £15.41

£16.50

(7% off)
We couldn't make this list without mentioning CeraVe, who are well-known for their ceramide-infused formulas. This moisturiser combines the protecting powers of SPF 50 with the skin barrier-shielding properties of the brand's exclusive ceramide complex. Then hyaluronic acid helps attract moisture while niacinamide soothes inflammation and reduces uneven texture. On top of all that, there's no white cast like some sun creams.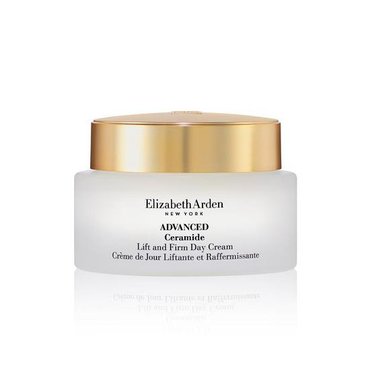 £48.99

£66.00

(26% off)
Another brand that just has to be noted in this list is Elizabeth Arden, who pioneered topical ceramides in the early 1990s.
This day cream is one of their bestsellers, using ceramides to smooth out fine lines and wrinkles and improve elasticity, plus 3D FIT technology to firm and hydrate the skin.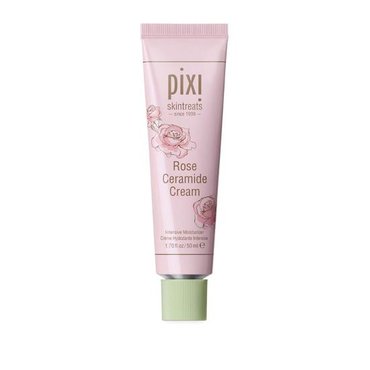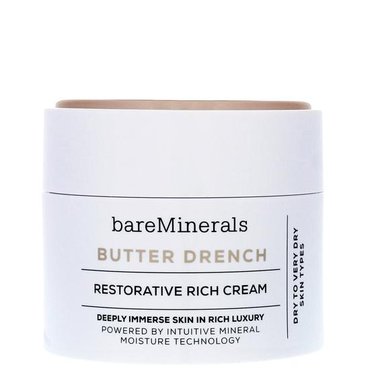 £23.20

£26.33

(12% off)
If you're in need of a super thick and luxurious cream, then we can't gush enough about how dewy and soft the Butter Drench cream from bareMinerals is. Shea butter and ceramides give you all the hydration while a peptide blend helps your skin be resilient and radiant. It's great for all skin types, but especially dry and sensitive skin, as it calms irritation and reduces rough texture.
BEST CERAMIDE NIGHT CREAMS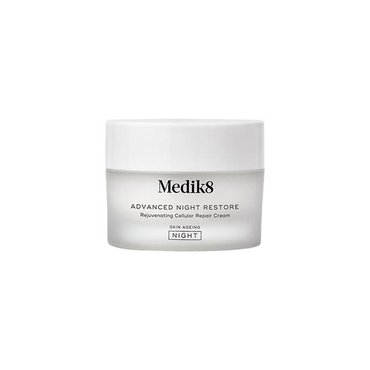 £19.00
It's hard to say no to a product from Medik8, who is always bringing out scientifically advanced skincare tech. The ceramides in this rejuvenating night cream combine with antioxidants, dragon fruit extract and saskatoon berry to give your skin hydration and lift while also smoothing out fine lines and uneven texture.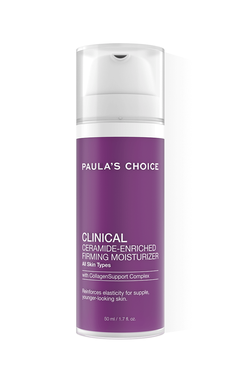 £57.48
From the Clinical range of more advanced Paula's Choice products comes this anti-ageing night cream, which contains the brand's CollagenSupport Complex - a blend of ceramides, retinol and vitamin C to give you firmer, more radiant skin with a healthy skin barrier and fewer fine lines.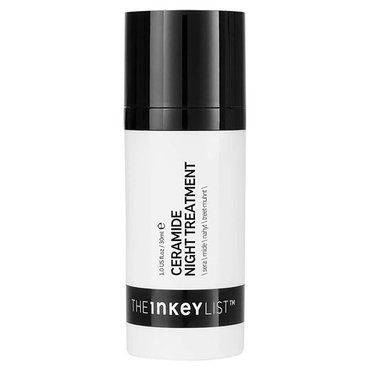 £15.00

£15.99

(7% off)
This INKEY List overnight treatment is technically a mask, but as it replaces your moisturiser (and is just so darn lovely) we had to sneak it in here. It uses a 3% blend of ceramides to give you a more hydrated, supple feeling skin barrier, plus 2.5% multi-molecular hyaluronic acid to penetrate various levels of the skin for ultimate hydration.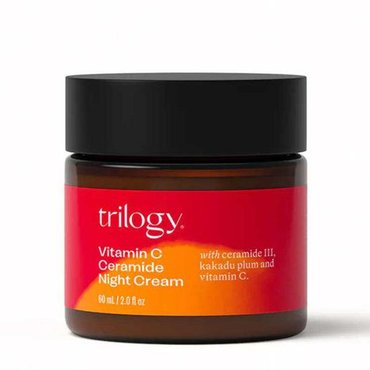 £34.00

£34.47

(2% off)
You get to wake up to glowing skin every morning with this rich night cream, packed with lipid ceramide III and hyaluronic acid for hydration and plumpness and vitamin C for brightening. There's also kakadu plum, which smooths out fine lines and wrinkles.
BEST LIGHTWEIGHT CERAMIDE MOISTURISERS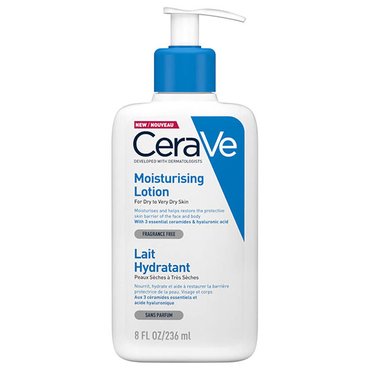 £11.06

£11.50

(4% off)
Whether you've got oily skin or just prefer a lighter formula, this lightweight, non-greasy moisturiser from CeraVe gives you a nourishing dose of three essential ceramides, plus the hydrating benefits of hyaluronic acid. Your skin will feel softer and more balanced with a noticeably fresher look.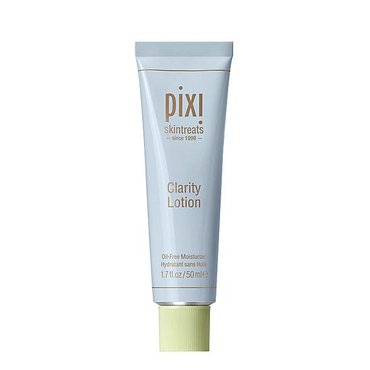 £29.16
Proving that oily skin can benefit greatly from ceramides, this oil-free face cream keeps you hydrated all day long with time-released ceramides, as well as aloe to sooth irritation, kaolin clay to absorb oil and salicylic and glycolic acid for gentle exfoliation. You won't believe how smooth and comfortable your face feels!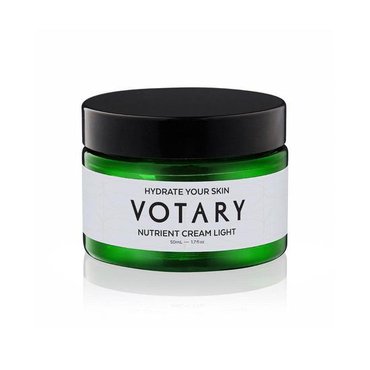 £70.00
Super creamy yet still lightweight, this cream uses ceramides, plant olesomes, hyaluronic acid and a blend of 21 seed oils to give you instant hydration and a radiant glow.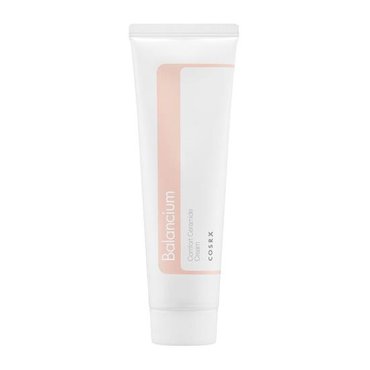 £30.99

£31.99

(4% off)
All skin types will love the balmy, lightweight texture of this CosRx moisturiser, which won't leave behind a clogged-up, greasy feeling as it strengthens your skin barrier and delivers intense nourishment. In addition to ceramid NP, it uses medical-grade centella asiatica to balance your skin's oil and moisture levels and improve elasticity.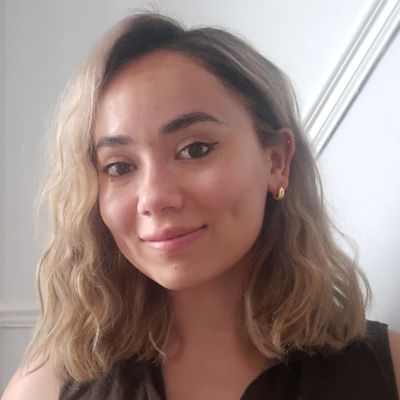 Gabriella is a junior content writer with a background in creative writing, content marketing and journalism. She's passionate about all things makeup and skincare, but especially vegan and cruelty-free beauty that is effective and inexpensive.